Total Sports Asia TV MAIN CATALOGUE (05092005) Page 8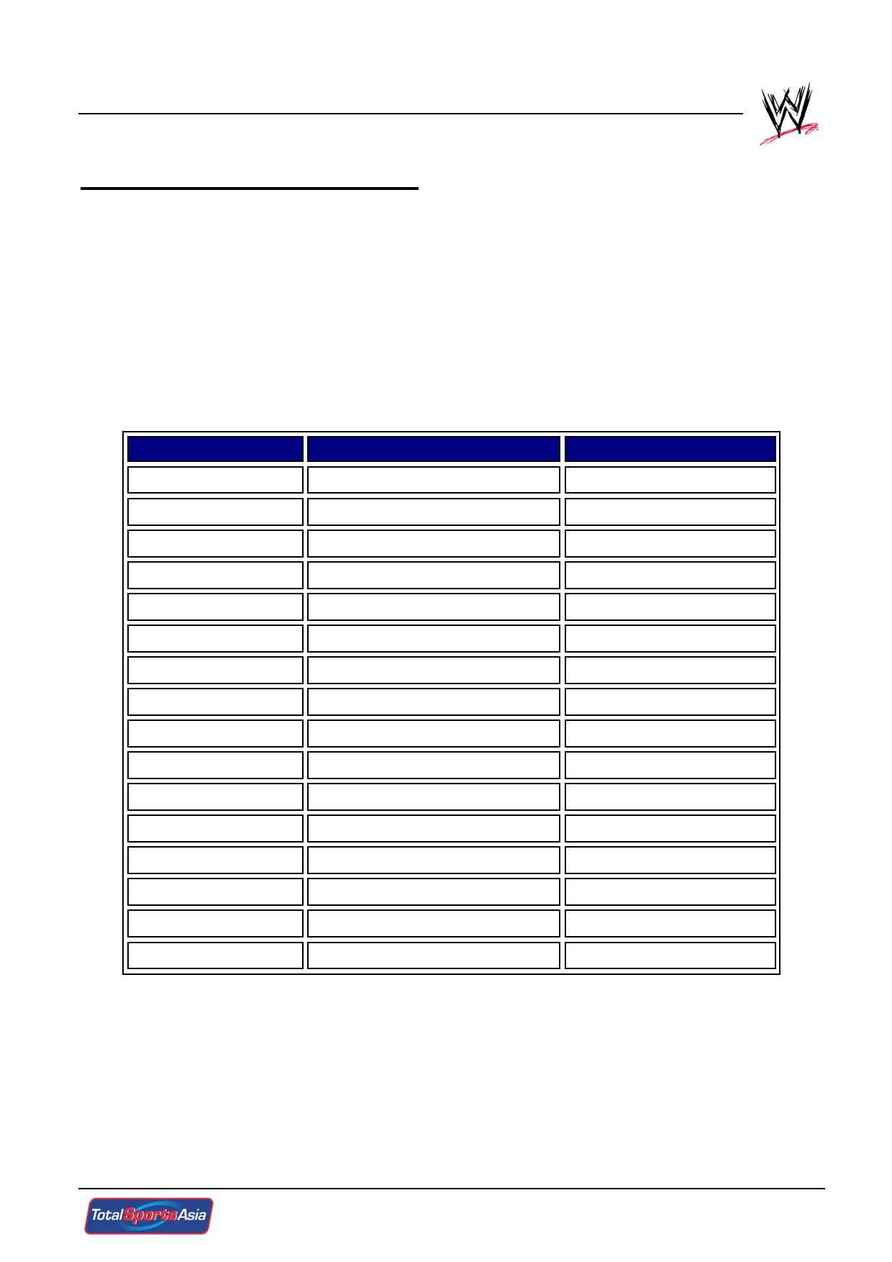 W
W
W
W
E
E
TM
WWETM MONTHLY SPECIALS

In addition to the weekly programs, WWETM also produces 12 monthly specials. These 3-hour mega
events are the climaxes of all the weekly story lines. Championship titles are fiercely fought among
the top Superstars. Who will be the new WWETM or Tag Team Champion? This is where it's all
decided...

Wrestlemania helped to launch the PPV industry in the US and this year's edition earned over 30
million US dollars making it the highest non-boxing PPV event of all time! King of the Ring 2000 sold
out in 4 ½ minutes! Now for the very first time, these specials are available to terrestrial, cable &
satellite stations across Asia!
2005/2006 CALENDAR*
DATE
EVENT
LOCATION
Manchester, NH
Minnepolis, MN
New York, NY
Las Vegas, NV
Buffalo, NY
Washington, DC
Oklahoma City, OK
Houston, TX
San Diego, CA
Detroit, MI
Providence, RI
Albany, NY
Miami, FL
Baltimore, MD
Chicago, IL
Lexington, KY


* Dates are subject to confirmation. Broadcast dates will be 3 weeks after each event.