Total Sports Asia TV MAIN CATALOGUE (05092005) Page 23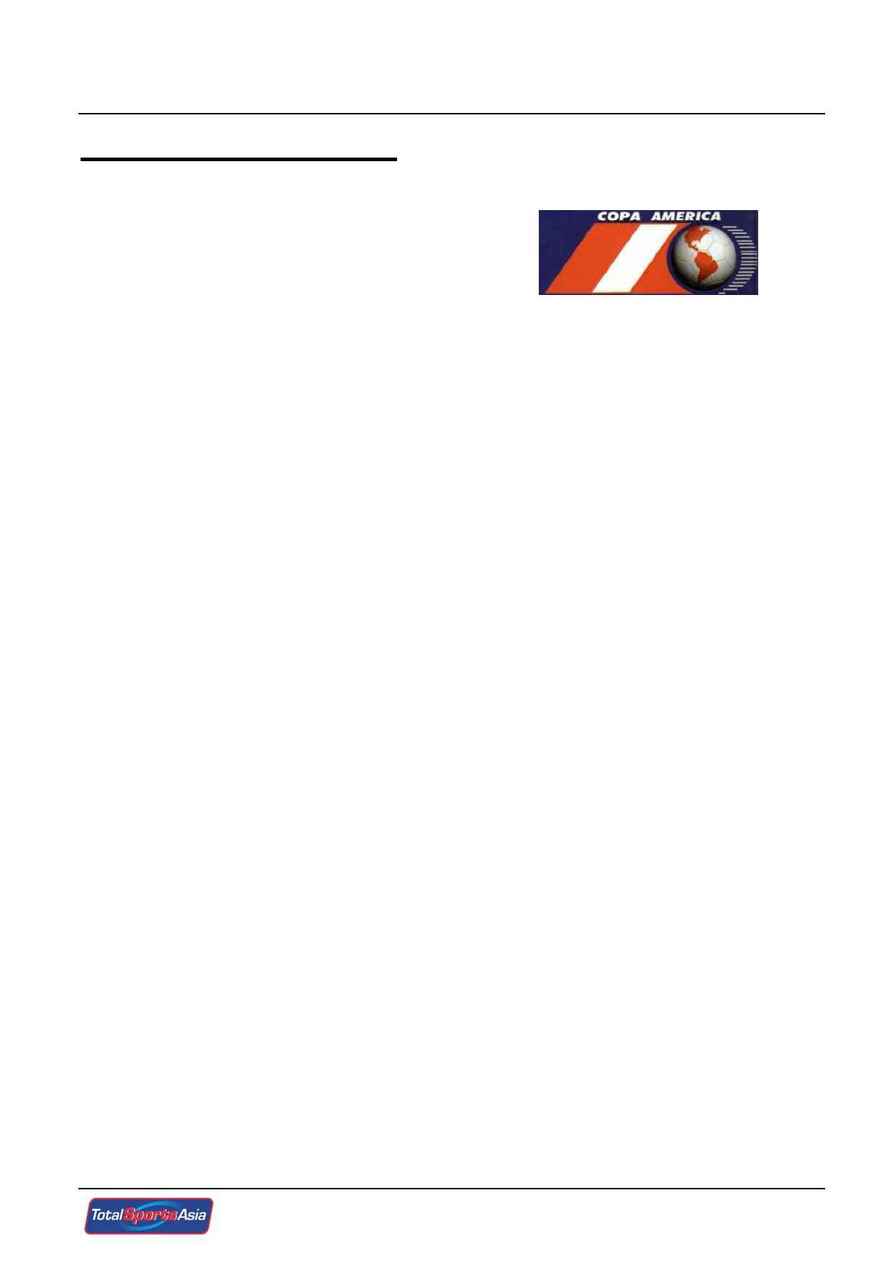 S
S
O
O
U
U
T
T
H
H
A
A
M
M
E
E
R
R
I
I
C
C
A
A
N
N
S
S
O
O
C
C
C
C
E
E
R
R
COPA AMERICA CLASSICS


Rights Availability : All platforms, available across Asia

Programme
: Archive Matches
Delivery Method
: Via tape


Relive some of the greatest moments in world football with the past classic matches from the Copa
America.

It is the most watched tournament in the region and showcases the sublime and silky skills of the
Brazilians, Argentineans and Uruguayans, who have won more World Cups than all other nations
with 9 of the 17 tournaments in total!!

Only now do you have the chance to treat your viewers with some of the most scintillating soccer ever
played in the last 20 years.

In th history of the Copa América, many superstars of the past have taken centre stage like Brazil's
Pelé and Garrincha, Argentinean Alfredo Di Stefano and Diego Maradona, Uruguayan Pedro Rocha
and Paraguayan Romerito. More recently, the Copa América saw the participation of talents such as
Ronaldinho (Barcelona), Hernan Crespo (AC Milan) and Ronaldo (Real Madrid), the latter having
been voted twice the Best Player in the World.