Total Sports Asia TV MAIN CATALOGUE (05092005) Page 18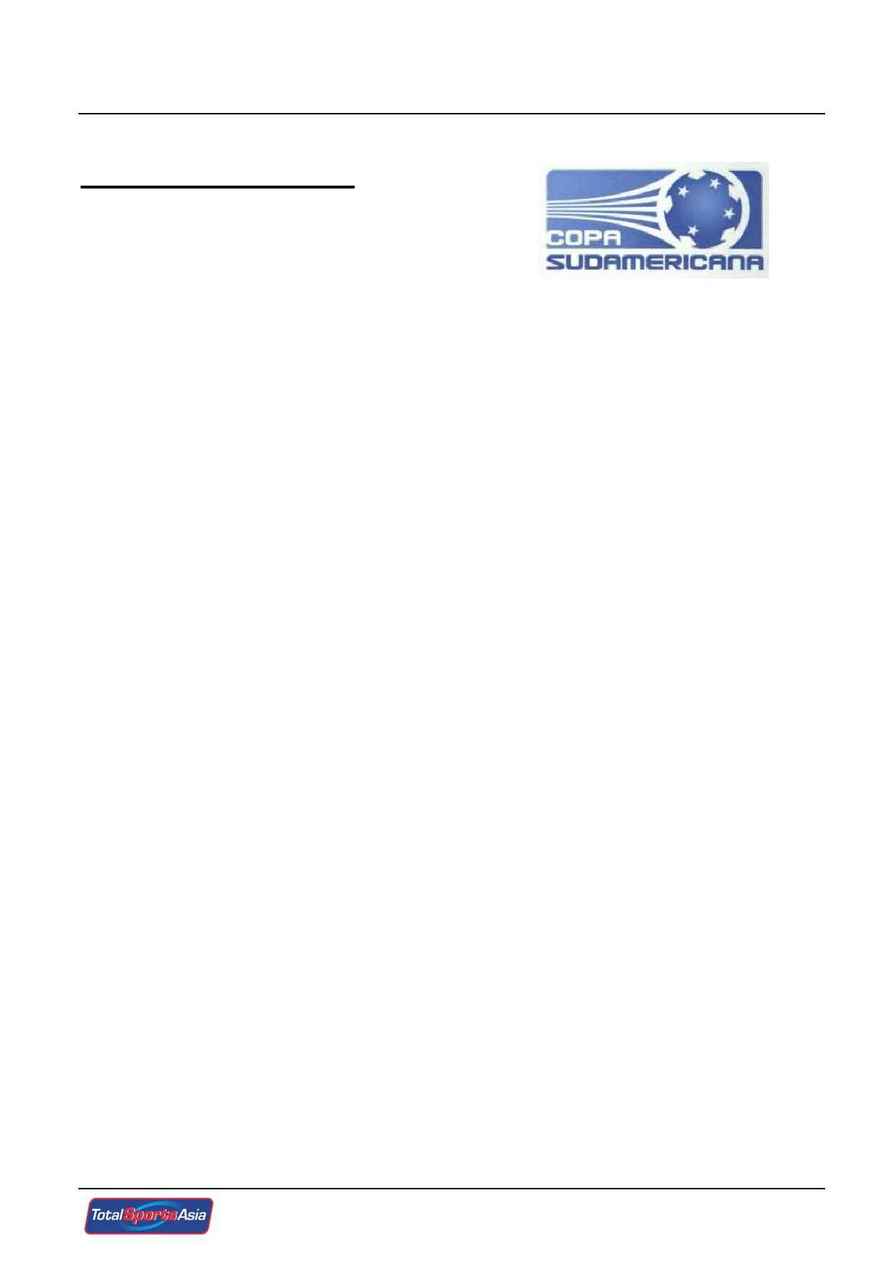 S
S
O
O
U
U
T
T
H
H
A
A
M
M
E
E
R
R
I
I
C
C
A
A
N
N
S
S
O
O
C
C
C
C
E
E
R
R

COPA SUDAMERICANA


Event Date
: July to December 2005

Rights Availability : All platforms, available across Asia

Programme
: Matches available LIVE or Delayed LIVE
Highlight Programme also available
Delivery Method
: Via satellite or tape delayed


The Copa Sudamerican (South American Cup) is the supporting club competition in South América,
not unlike the UEFA Cup in Europe. It takes place in the second half of the year (unlike Copa
Libertadores, which happens in the first half). This new championship began its first season in 2002
and gathers the best teams from South American countries. The entire format of the competition is
on a playoff system. Participating nations are from Argentina, Brazil, Uruguay, Chile, Bolivia,
Colombia, Peru, Ecuador, Paraguay and Venezuela. The winners of the Copa Sudamericana
qualifies for the Recopa Sudamericana, in 2006, where they will take on the winners of the 2005
Copa Libertadortes.