Total Sports Asia TV MAIN CATALOGUE (05092005) Page 11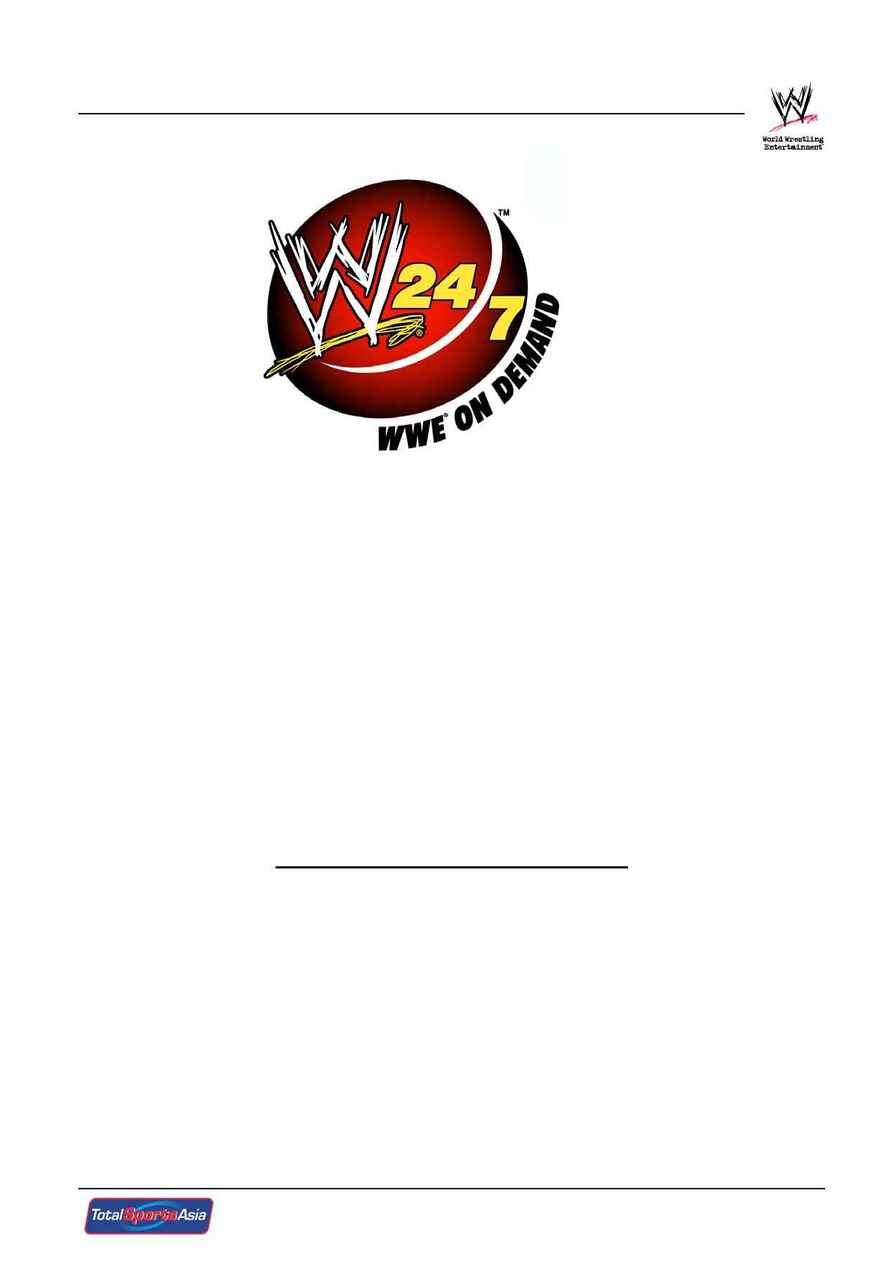 W
W
O
O
R
R
L
L
D
D
W
W
R
R
E
E
S
S
T
T
L
L
I
I
N
N
G
G
E
E
N
N
T
T
E
E
R
R
T
T
A
A
I
I
N
N
M
M
E
E
N
N
T
T
TM (
W
W
W
W
E
E
)
)
Subscription Video on Demand (SVOD)


The WWE and TSA are now in the position to offer the fans what they have all been waiting for: WWE
24/7!!

A branded SVOD service offering 20 hours of the best classic wrestling from the world's largest
library and most popular wrestling brands at any given time. Refreshed at 4-5 hours (25%) weekly
and updated monthly.

Designed to deliver the entire WWE Fan Base and transcend the typical programmer marketing
model. Crafted to accelerate and address your key drivers ­ new set tops, incremental revenue,
churn & modems.




Best-of material from a proven genre, not reruns
Digitally re-mastered, re-cut & sweetened
New host-wraps, intros/outros & graphics
"Original," "Exclusive" and "Premiere" shows leveraging classic clips & new material
An eye toward providing Context & Storytelling
Monthly editorial focus to leverage X-promotion
Metadata compiled to maximize usage & optimize both packaging/presentation