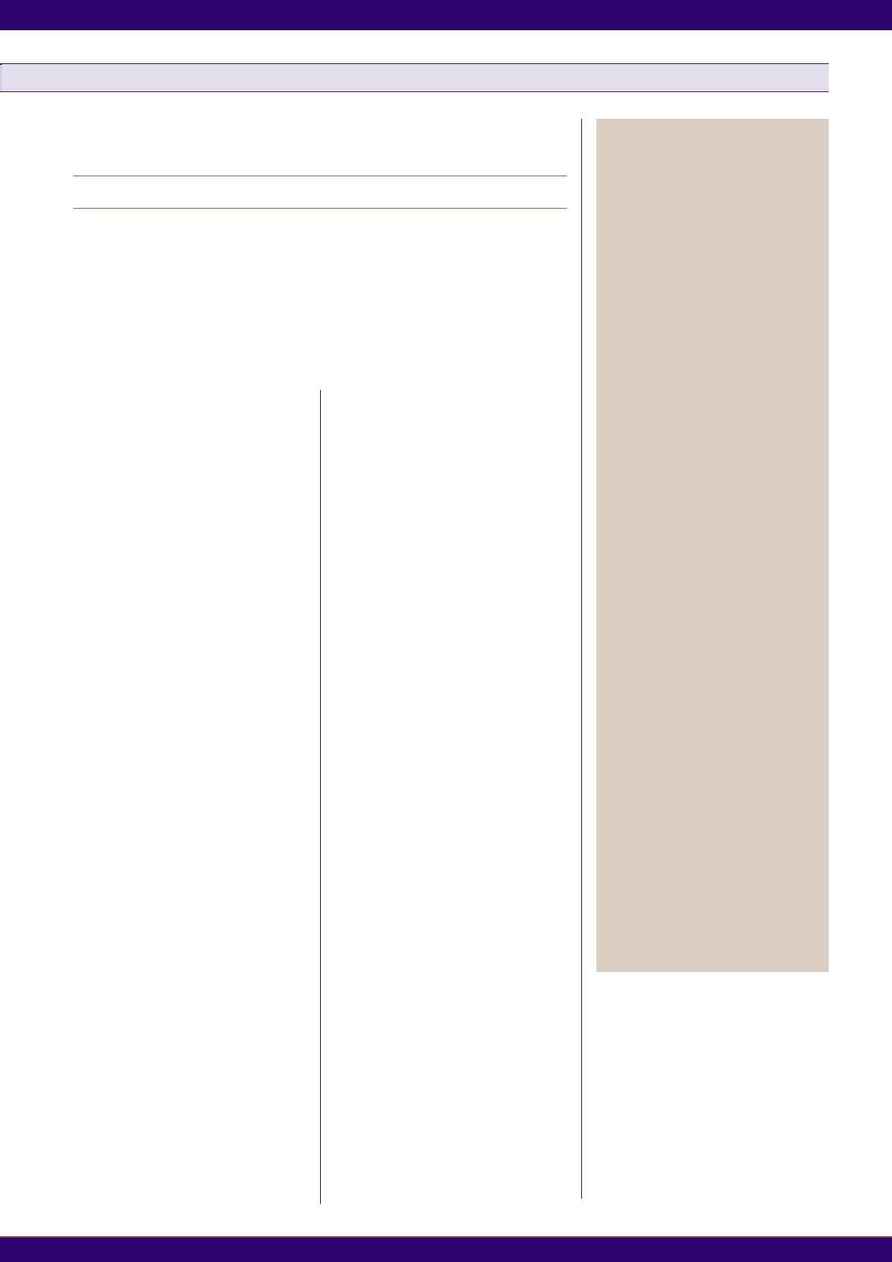 A C C R E D I T AT I O N S
Amanda Beltran AMIAA - Murrays Australia
Liz Bendeich, AMIAA - National Convention Centre,
Canberra
James Grigg, AMIAA - SBX - System Built
eXhibitions
Elizabeth Medley, AMM, AMIAA - Meetings By
Design
Cindy Young, AMIAA - National Convention Centre,
Canberra
Pauline Beckton, AMM, AMIAA - ICMS Australasia
Pty Ltd
Stephanie Blower, AMIAA - SM Blower Services
Susan Coote, AMIAA, AMM - Tour Hosts Conference
& Exhibition Organisers
Shirley Corley, AMM, AMIAA - Dart Associates
Tina Croker, AMIAA - ATP Conference Centre
@Australian Technology Park
Christine Dorner AMM, AMIAA - International
Conferences & Events (ICE) Aust. Pty
Sharon Goldie, AMIAA - Lend Lease Corporate
Projects
James Halliday, AMIAA - James Halliday Events
Bryan Holliday, AMIAA - ICMS Australasia Pty Ltd
Craig Hoskinson, AMIAA - National Exhibitions
Ian Kalms, AMIAA - Macquarie Graduate School of
Management
Ruth Lilian, AMM, AMIAA - Pharma Events
Doug Malouf, AMIAA - DTS International
Lena Malouf, CSEP, AIF - Lena Malouf Platinum
Events Pty Ltd
Helen Mantellato, AMIAA - Sydney Convention &
Exhibition Centre
Susan Martin, AMIAA - Federal Hotels & Resorts,
Tasmania
Jill Mason, AMM, AMIAA - Facet Management Pty Ltd
Peter May, FSAE, AMIAA - Institution of Engineers
Vivienne McCabe AMIAA - Southern Cross University
Roslyn McLeod, OAM, AMM, AMIAA - Tour Hosts
Conference & Exhibition Organisers
Margaret Reid, AMM, AMIAA - Margaret Reid Pty Ltd
Monika Ruoff, AMIAA - Event Images
Ian Stuart, AMIAA - ICMS Australasia Pty Ltd
Jan Tracy AMIAA - CIM Conference & Incentive
Management
Amanda Trotman AMM, AMIAA - Organisers
Australia
Nicole Turner, AMIAA - Tour Hosts Conference &
Exhibition Organisers
Anthony Vallario AMIAA - Zoom Photography &
Video Productions P/L
Sylvia Wade, AMIAA - Hong Kong Tourism Board
Dawn Wells, AMIAA - Marketing Partnerships
Treasure Gordon, AMIAA - Desliens Conference &
Event Management
Sandra Barreau, AMIAA - Event Production
Management
Russell Bennett AMIAA, CPM - Staging Dimensions
Elizabeth Bindon-Bonney, AMIAA - Cairns & Region
Convention Bureau
Sally Brown, AMIAA - Conference Connections
Geoff Donaghy, AMIAA - Cairns Convention Centre
Rebecca Gay, AMIAA - QLD Clunies Ross Centre for
Science & Industry
Lorna Hempstead, AMIAA - Gibson & Hempstead
Consultants
Pamela Holsinger, AMM, AMIAA - Eventcorp Pty
Ltd
Suzie Jones AMIAA - Hyatt International
Elizabeth Marnock, AMIAA - B & W Events
Megan Miller AMIAA - Sabre Corporate
Development
Carol Podesta, AMIAA - Sea World Enterprises
Marion Powell, AMIAA - Acclaim Special Events &
Meeting Management
Robert Seaman, AMIAA - Acclaim Special Events &
Meeting Management
Ray Shaw, AMM, AMIAA - Intermedia Convention &
Event Management
Tania Taylor, AMIAA - Event Production Management
David Biar, AMIAA - Staging Connections
Kerrie Head, AMIAA - Staging Connections
Sue Kellie, AMIAA - ICMI Speakers & Entertainers
Charmaine Moore, AMIAA - Stamford Hotels &
Resorts Adelaide
Sue Pearce, AMIAA - Adelaide Expo Hire Pty Ltd
Sue Pryzibilla AMIAA - Radisson Playford Hotels &
Suites, Adelaide
Jan Roberts, AMIAA - J R Executive Services
Colette Tobin, AMIAA - Adelaide Convention Centre
Lesley Woods, AMIAA - SAPMEA
Andrea Goodwin, AMIAA - Hotel Grand Chancellor -
Hobart
Susan Jay, AMM, AMIAA - Exceptional Events
Alfred Merse, AMIAA - Wrest Point Conference
Centre
Damian Saunders, AMIAA - Federal Hotels and
Resorts
Tracey Crosling, AMIAA - Peter Rowland at
Flemington Racecourse
Ruth Ellis, AMIAA - Brisbane Convention &
Exhibition Centre
Kerry Gravell AMIAA - Expo Hire (Aust) Pty Ltd
Pam Harpur AMIAA - Auckland Convention Centre -
The Edge
Leigh Harry, AMIAA - Melbourne Exhibition &
Convention Centre
Graham Jasper AMIAA - Victorian Arts Centre
Tricia Mahoney AMIAA - Augment Communications
Pty Ltd
Barrie Markey, AMIAA - ICMS Pty Ltd
Richard Payne, AMIAA - Launch Events Pty Ltd
Jonathan Ricketts, AMIAA - Organisers Australia
Susan Ryman-Kiernan, AMIAA - Wise Connections
Pty Ltd
Vicki Scott-Murphy, AMIAA - VSM Conference
Consulting Pty Ltd
Klaudia Sobecki, AMIAA - Event Affairs Pty Ltd
Lech Sobecki, AMIAA - Event Affairs Pty Ltd
Lee-Anne Wilson, AMIAA - Happenings Australia Pty Ltd
Recognition in the Meetings, Conventions & Business Events Industry
As promised in the last edition of `Meetings' in mice.net you will find below a list of all AMIAA
accredited members as at June 2002. The Accredited Member of the Meetings Industry Association
of Australia (AMIAA) is open to all members in the industry and AMIAA members are found in all
fields of the industry ranging from venue staff to audio-visual or production personnel, tour operators
and so on. All have been working in the industry for a minimum of three years and have successfully
met a broad range of criteria including continuous training and confidential assessment by referees.
The process of accreditation is ongoing. Members need to resubmit for accreditation every three
years. Members can apply for accreditation at any time of the year and the admissions board will
meet regularly to review applications.
More information can be obtained from
NEW SOUTH WALES
PO Box 1477
Neutral Bay NSW 2089
Tel: (02) 9904 9922
Fax: (02) 9904 9933
NSW Contact: Yvonne McClaren
Email: miaansw@miaanet.com.au
QUEENSLAND
PO Box 960
Cleveland QLD 4163
Tel: (07) 3286 4977
Fax: (07) 3286 2630
Contact: Jennifer Milward AMM
Email: miaaqld@miaanet.com.au
TASMANIA
PO Box 444
Sandy Bay TAS 7006
Tel: 0438 747 169
Fax: (03) 6225 1588
Contact: Hayley Baxter
Email: miaatas@miaanet.com.au
VICTORIA
39 Barkly Street
East Brunswick VIC 3057
Tel: (03) 9388 8255
Fax: (03) 9388 8266
Contact: Hayley Baxter
Email: miaavic@miaanet.com.au
SOUTH AUSTRALIA
PO Box 8002
Station Arcade SA 5000
Tel: (08) 8410 7144
Fax: (08) 8410 7199
Contact: Jan Roberts AMIAA
Email: miaasa@miaanet.com.au
AUSTRALIAN CAPITAL TERRITORY
GPO Box 1657
CANBERRA ACT 2601
Tel: (02) 6281 5050
Fax: (02) 6281 5053
Contact: Joyce Nesbitt
Email: miaaact@miaanet.com.au
WESTERN AUSTRALIA
PO Box 469
LEEDERVILLE WA 6903
Tel: (08) 9228 9644
Fax: (08) 9228 9744
Contact: Lisa King
Email: miaawa@miaanet.com.au
Helen Barraclough, AMIAA - Conference Dynamics
Will Brander, AMIAA - Brander Nominees
May Butko, AMIAA - Events West
David Cook, AMIAA - Stage and Studio Productions
Vaughan Emery, AMIAA - Corporate Theatre
Productions Pty Ltd
Jill Henry, AMIAA - Perth Convention Bureau
Dianne McLeod, AMIAA - Convention Link
Don Pearce, AMIAA - Promaco Conventions Pty Ltd
Robin Rudaizky, AMIAA - Perth Expohire &
Furniture Group
Alan Wilson, AMIAA - Classic Events
Jackie Rouleston, AMIAA - Auckland Convention
Bureau