Mice Magazine Melbourne Page 8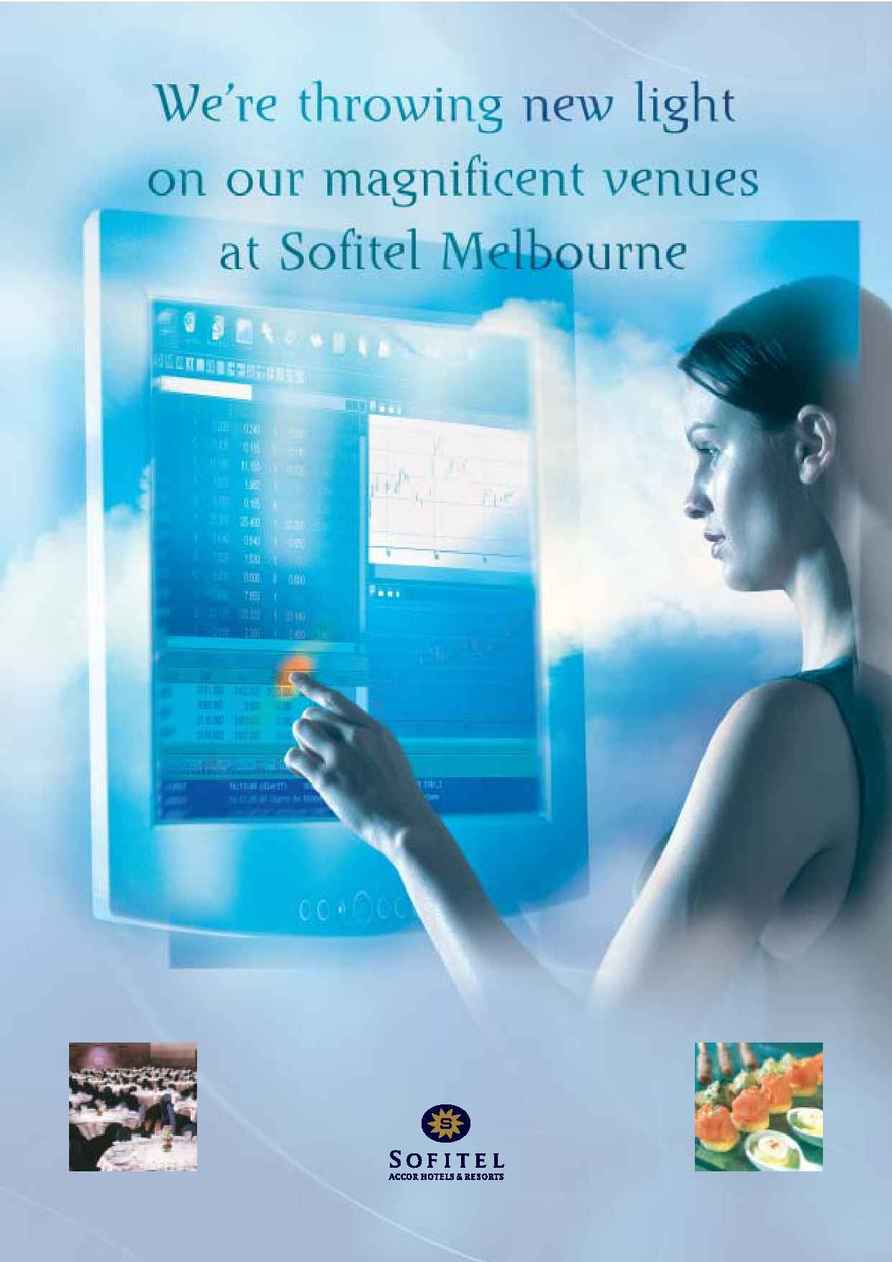 Last year we extended our Grand Ballroom to accommodate 850 for banquets and 1500 theatre style. Now its new
design and technology is enhanced by a state-of-the-art lighting system for pin-spotting, colour washing and
directional lighting. Perfect for throwing new light on dinners, product launches, events and conferences.
Nearby is the new Terrace, accommodating 300 for dinner, 500 for cocktails or exhibitions of up to 450 square metres.
The Terrace has its own bar, a sophisticated sound system and plasma screens.
And it's flooded with natural light through a spectacular clear ceiling.
Come and throw new light on your events.
Contact Conference and Catering Sales,
Sofitel Melbourne (03) 9653 0000
25 Collins Street Melbourne VIC 3000 Tel 03 9653 0000 Fax 03 9653 7733 www.sofitelmelbourne.com.au