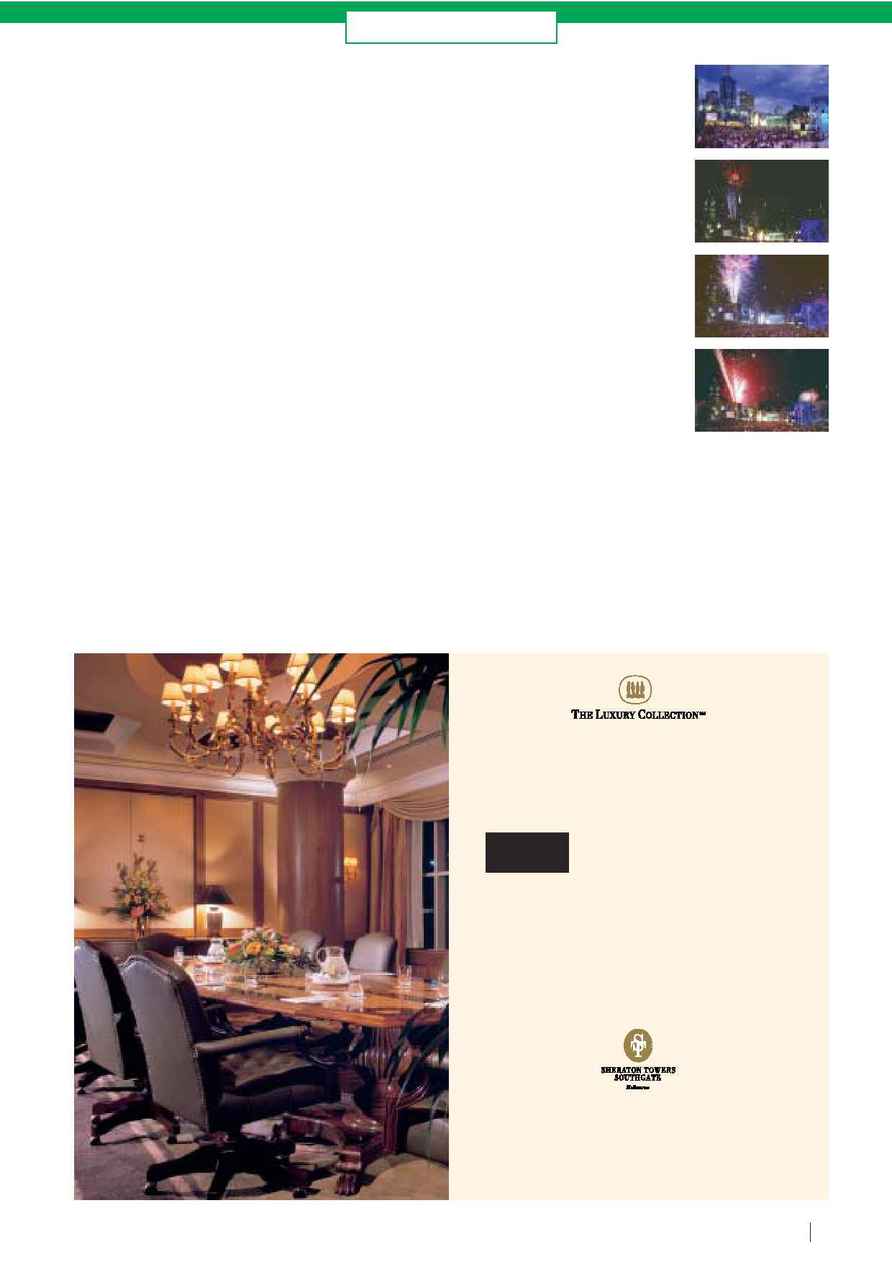 Melbourne's newest events venue Zinc had the crème de la crème
of the business world clambering to be among the first to stage their
function at the purpose built space within Federation Square.
Opened during the lead up to the Christmas rush, with its
edgy look and prominent Yarra River frontage, Epicure's latest
venture proved the new darling of the corporate world as
organisers scrambled to be among the first to get in after its
Named after the metal used extensively throughout
Melbourne's new landmark, Zinc executive manager sales and
marketing Sarah Seddon said the venue's first function proved a
"Our first function was the Restaurant Catering
Association of Victoria Christmas party for 200 guests. It was
our greatest test not only because it was our first but because
guests included the industry's sharpest critics and most
knowledgeable foodies in the industry," she said.
Other high profile functions followed including a Belgium
consulate reception for the Prince of Belgium involving 300
guests and the Meetings Industry Association of Australia
(MIAA) Victoria Chapter christmas party and awards night.
Leading companies including Ernst and Young, Phillips Fox,
National Australia Bank, KPMG, JB Were, Liberty Financial and
Multiplex all held Christmas functions at the new venue
ranging in size from 200-1000 pax. Zinc will also be involved
for the first time in the pre touring
program for AIME this month and
have taken a stand at the show.
Ms Seddon said what sets Zinc
apart is its service philosophy,
including the styling and food
inspired by master chef Valerio Nucci
who created a contemporary menu
based on quality produce and
"Unlike what others may do in
the current economy by cutting
corners, we've spared no expense in
the fit out, in our choice of Villeroy
and Boch tableware and through
things like our choice of oval tables to
give us a point of difference.
"Epicure's philosophy is to
provide restaurant quality food rather
than what is usually found in a run of
the mill catering venue."
Architects and designers Rice and Skinner were called in to
strike the right balance between modern conference venue and
stylish event space for Epicure's ninth managed venue.
Ms Seddon said Zinc is Epicure's first "big" event space (its
other venues can accommodate up to 250) and the first they set
up from scratch.The outcome, she said, is an interior that's not
just different, but one that will travel well over time.
uccessful decisions
come with the territory
Sheraton Towers Southgate is helping
businesses bloom year with our superb
Conference Packages.
Whether you're booking a one-day meeting or a week long
residential program, you'll be impressed by our range of
facilities, state-of-the-art equipment, quality catering options
and attractive prices. And the central riverside location is
just minutes from restaurants, shopping, sports and
entertainment venues.
Sheraton Towers Southgate -- an award-winning world of
elegance, style and service.
$67
.
50
*
2003 Conference Package
One Southgate Avenue, Southbank, Victoria, 3006.
Phone: 03 8696 8888 Facsimile: 03 9690 5889
Email: sts@ozonline.com.au
Website: www.sheraton-towers.com.au www.luxurycollection.com
Conference Package rates are exclusive of room hire* Valid until December 2003
Conference Package Price is per person and includes GST
New Years Eve at
Federation Square.