Mice Magazine ACFBAA Page 6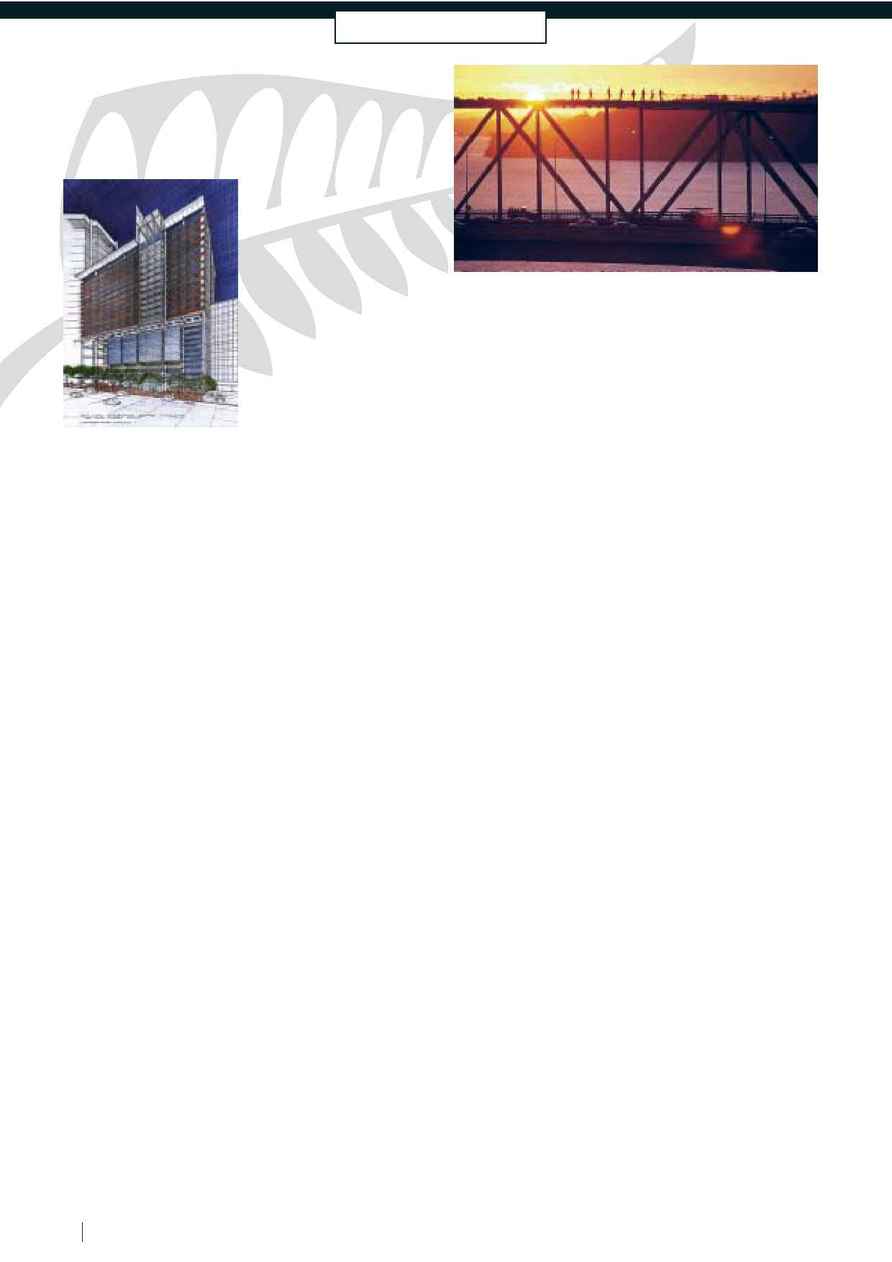 Sky City expands on track
Sky City's general manager, Kerry Rice, says interest is hotting up
on the venue's new convention centre and five star hotel
development, opening in late 2004.
interest is coming from the
Australian corporate market,
who see the inclusion of a
new five star hotel above the
convention centre a welcome
accommodation provided by
Sky City's new hotel will
enable Sky City to offer a
total of more than 600 rooms
and delegates the option of
either 4.5-star accommodation
at the existing Sky City Hotel
or 5-star comfort in the new hotel development," he said.
"We already have in place more than 25 tentative
international bookings for conventions for 2004 and 2005, and
gauging from the enthusiastic response we have received to date
we are confident that the Australian and New Zealand
convention markets will continue to see Sky City's new
convention centre and hotel offerings as a singular solution for
conventions in the Pacific region."
The $75 million, 320-room hotel will be developed above
the Sky City Convention Centre, which is currently under
construction at a site opposite Sky City Auckland on Federal
Sky City managing director, Evan Davies, said construction
of the new hotel had been driven by development of the $60
million convention centre and a need to provide convention
customers with onsite accommodation.
"Sky City's current hotel, which is located within the Sky
City Auckland complex, is already at capacity and is not
expected to be in a position to cater to delegates utilising the
convention centre," said Mr Davies.
"This new hotel, which will comprise 14 levels, will enable
us to provide the full range of facilities to convention
customers, from accommodation through to exhibition and
plenary spaces, break-out rooms, board rooms, business centres
and administration areas."
The new hotel and convention centre will be linked to the
Sky City Auckland complex by overbridge spanning Federal
Mr Davies said the company expected both new facilities to
drive increased revenue and visitation for Sky City Auckland's
gaming offerings, restaurants and bars, and Sky Tower.
The hotel will be constructed in the airspace on top of the
eight-level convention centre podium.The hotel is expected to
Looking for some off-site activities for your VIP group in
Auckland? Look no further than Ahipara VIP Adventures.A taste
of what they offer is set out below.
Since her launching in 1992, Antaeus has made her formidable
presence felt throughout Auckland's Hauraki Gulf and the
South Pacific, dominating both offshore races and inshore
series. Aboard Antaeus visitors can partake in Thursday or
Friday Night Rum Racing, can charter the vessel for the day, or
take off on the Coastal Classic (over an October weekend).
With three Olympic gold medallists (Bruce and Barbara
Kendall and Ian Ferguson), proficient in windsurfing, surfing,
kayaking and yachting,Ahipara VIP Adventures offers a range of
water-based activities in and around Auckland.
Ahipara VIP Adventures has developed a number of activities
around South Head on the Kaipara including:
a 4WD tour along black-sand Muriwai Beach
land yachting on northern Muriwai Beach
kite surfing on a little-known lagoon
golf at South Head course
lunch at a number of vineyards or the Hunting Lodge or a
Experienced facilitator Ed Timings (also the chiropractor to the
Team New Zealand America's Cup team) is Ahipara's corporate
events man. He has put together treasure hunts involving a
competition between two teams across the Waitemata including
fast boats, flying foxes, running up Rangitoto, and diving, etc.
Rally Driving / War Birds
Ahipara has worked with Rally Drive NZ in the past and hold
them up as an extremely professional organisation. They can
tailor-make participants a training and driving day on the latest
specification rally cars either as an individual or group.
For details on Ahipara visit www.Ahipara.com or
telephone (+64-9) 446 6025.
Interest is hotting up for Sky
City's new five star hotel and
convention centre, opening in
late 2004