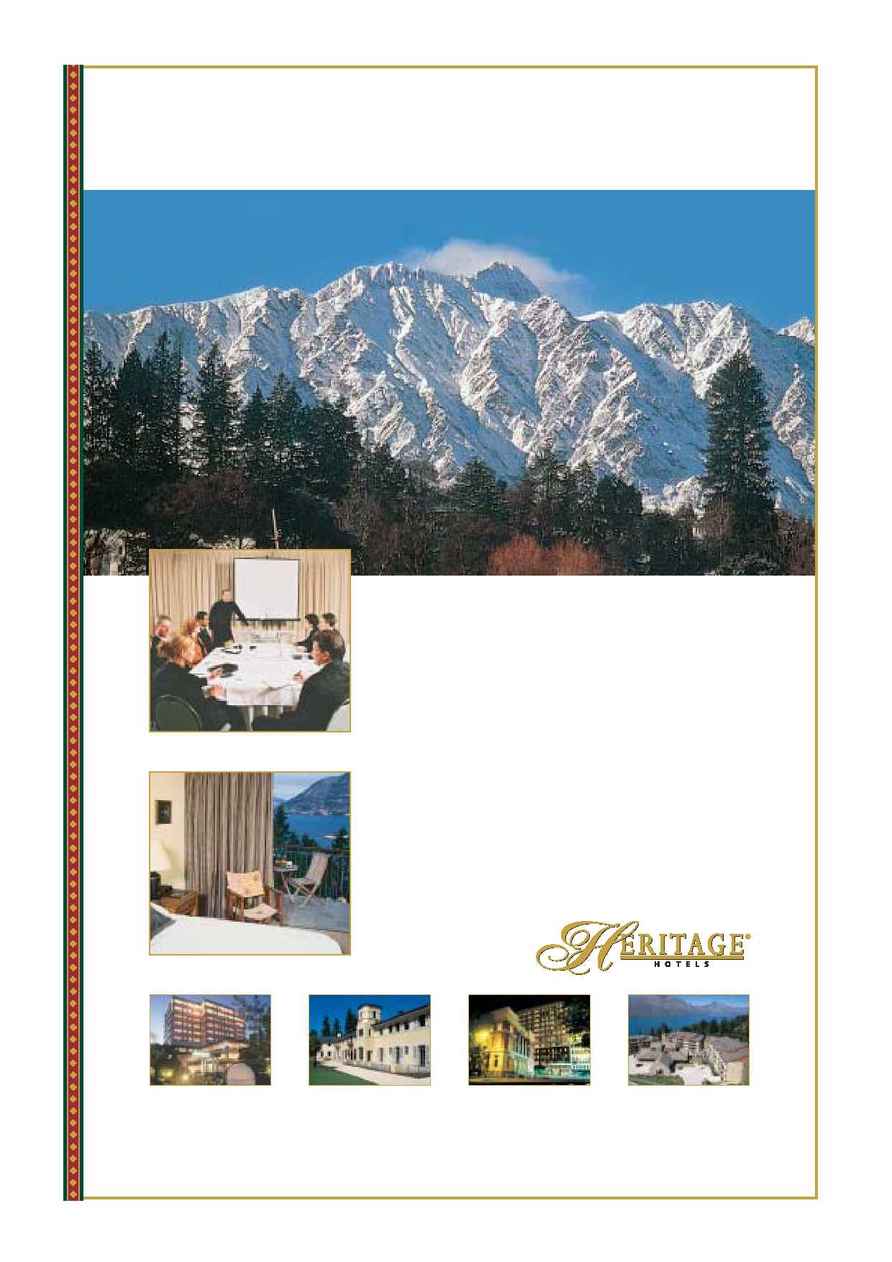 The Heritage Southern Collection
Exceptional venues for conventions and incentives.
New Zealand's spectacular South Island is the perfect choice for an
unforgettable conference or incentive location. And the Heritage Southern
Collection of luxury hotels delivers that rare combination of location and
unparalleled service that is guaranteed to turn a good decision in to a great one.
There are four distinctly different Heritage Hotels to choose from. But all of
them offer luxury accommodation and international standard facilities.
Including conference rooms of various sizes for increased flexibility, breakout
options, fine restaurants and exceptional health clubs.
For an adrenalin infused conference choose either of the Heritage Hotels in
Hanmer Springs or Queenstown. With bungy jumping, jet boating, and the
country's best ski fields just a short drive away guests who stay here are never
short of a challenge to take on. Or choose between the gracious architecture of
New Zealand's garden city, Christchurch and the relaxed ambiance of sunny
Nelson at the gateway to the world acclaimed Abel Tasman National Park.
What ever your decision, you can be sure that the conference professionals
at your Heritage Hotel will do their best to ensure that yours is a very
successful event.
The Heritage Southern Collection, exceptional venues for conventions
For conference and Incentive bookings and enquiries please call
toll free
New Zealand: 0800 368 888 · Australia: 1800 141 780
or contact your Bonded Travel Agent or Professional Conference Organiser · Email: res@heritagehotels.co.nz · www.heritagehotels.co.nz