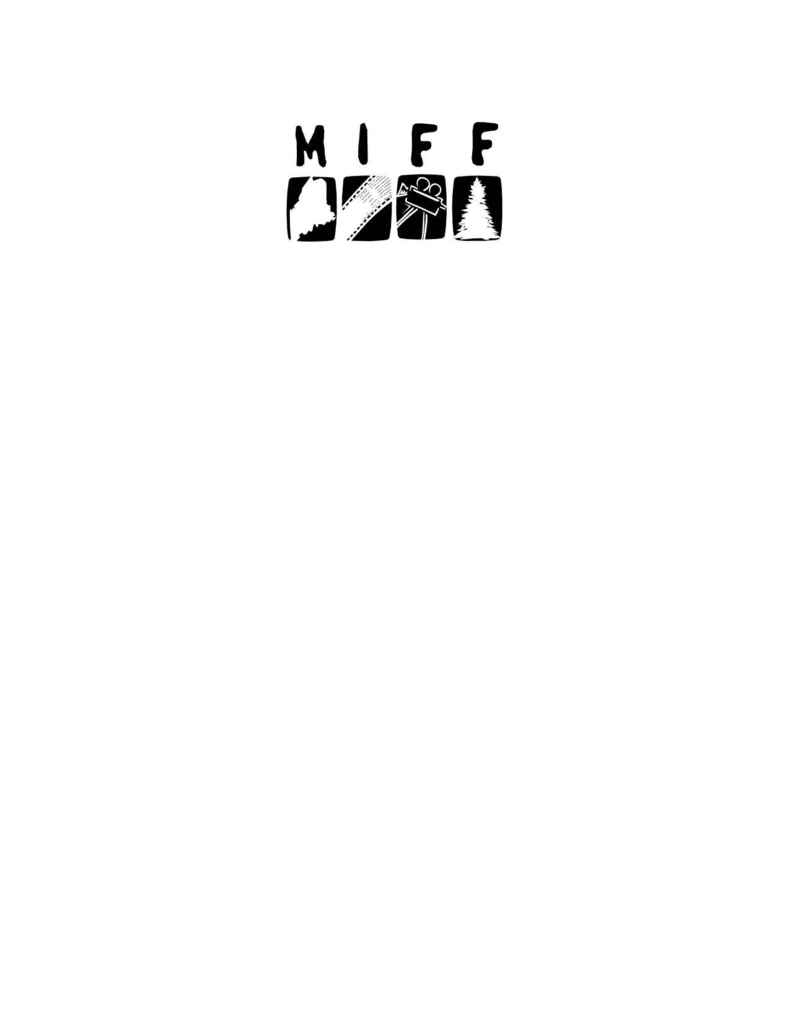 Friends of Art & Film in Central Maine
MAINE INTERNATIONAL FILM FESTIVAL
10 Railroad Square, Waterville, ME 04901 * Phone: 207-861-8138 * Fax: 207-872-5502 * Email: info@miff.org
MIFF 2004 FILM SUBMISSION INFORMATION
The 7th Annual Maine International Film Festival (MIFF) will be held July 9-18, 2004 in
Waterville, Maine.
MIFF is primarily seeking feature-length films in 35 mm and video formats. Shorter works will
be considered, but will probably not be accepted unless they were shot in Maine or have a
significant Maine theme or focus.
SUBMISSION DEADLINE
Film submissions must be received by April 30, 2004.
SUBMISSION FEE
There is a $45 non-refundable entry fee.* Please make checks payable to Maine International
Film Festival (MIFF).
* NOTE: EARLY SUBMISSION DISCOUNT
If you get your entry to us by March 15, 2004, the non-refundable entry fee is $35.
HOW TO SUBMIT YOUR FILM
Please fill out the following Film Submission Form (3 pages) and return it to MIFF with a VHS
screener and a check payable to the Maine International Film Festival. Please attach all
necessary information as described in the form instructions. Send all materials to:
MIFF
10 Railroad Square
Waterville, ME 04901
Thank you in advance for your submission!