Suzuki Cello Playin 2005 Page 1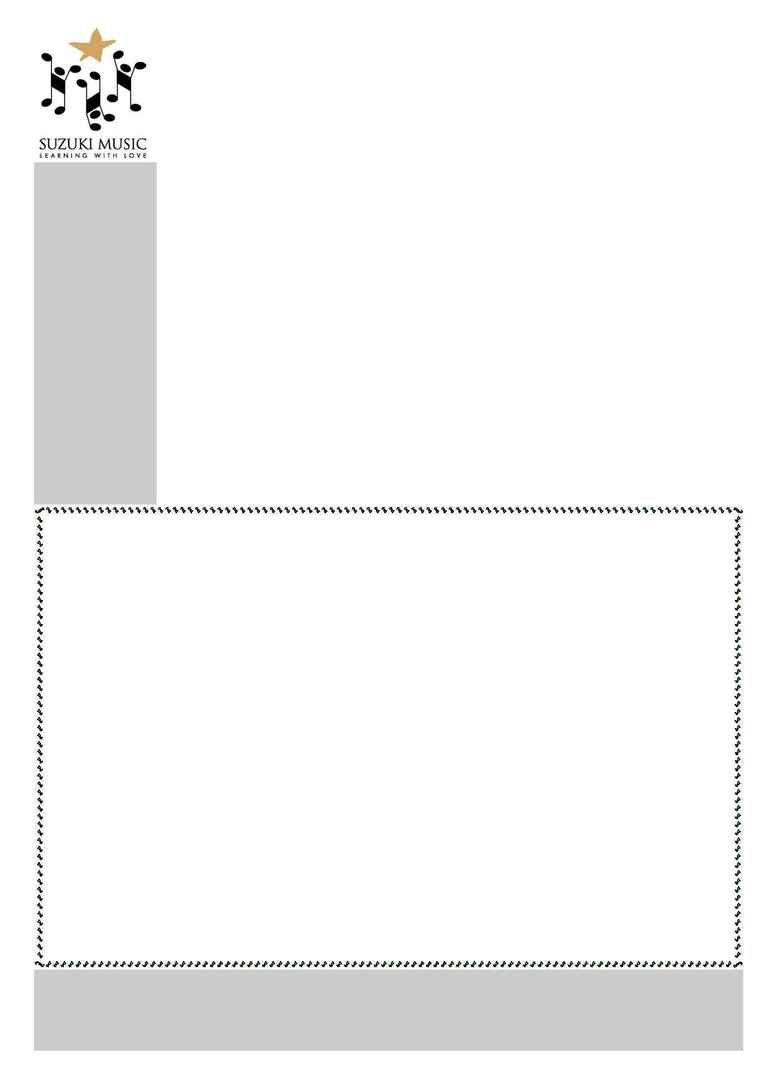 SUZUKI MUSIC
170 Southbank Blvd Southbank 3006
(03) 9681 6933 Fax (03) 9681 6977 Email: info@suzukimusic.org.au
Suzuki Talent Education Association of Australia (Vic.) Inc. Reg. No. A5744; ABN 14 080 413 955
SUZUKI CELLO PLAY-IN
Sunday 20 March 2005
2 - 4 pm
The Learning Centre
220 Canterbury Road, Canterbury
Closing Date: Friday 18 February 2005
Start the New Year by getting straight into some music with the Cello Play-In,
providing variety and fun for all Suzuki Cellists. Musicians at all levels are welcome,
especially more advanced students who can bring a music stand and play harmony
parts with repertoire from the earlier books.
There will be a short window for an informal concert, so if you want to refresh a
piece, play a duet with a friend or just perform something you haven't had a chance
to perform yet, this is your chance!
Cost : $29 per student (including GST)
Please return this form with payment to Suzuki Music by Friday 18 February.
Late registrations may not be accepted.
SUZUKI CELLO PLAY-IN MARCH 2005
REGISTRATION FORM
Student's Name _______________________________________________________________________
Date of Birth _______________________________________ Membership No. ____________________
Teacher____________________________ Current Book ______ Piece __________________________
Parent's Name _________________________________ Phone No. _____________________________
I would like to play in the concert. (If you will play a piece from book 2 or above, please list your piece below)
Piece _________________________________ Composer ______________________ Book __________
Payment Details

Amount $ _____________
Card (Bankcard/Mastercard/Visa)
Cardholder's Name________________________________ Signature ____________________________