Suzuki Cello Fun Fest 2005 Page 1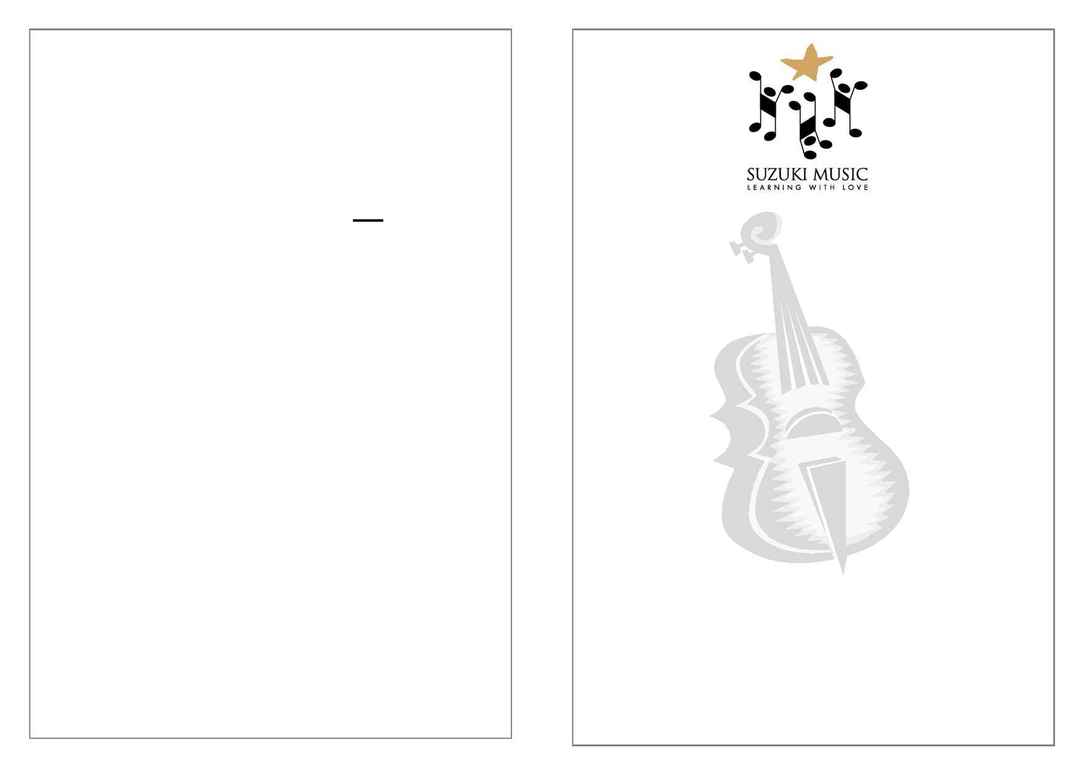 Optional Cello Private Lesson Application
I would like to register for a Private Lesson with Takao
Student __________________________________________________
Lesson Time Preference

Please number your preferences (1 - 2). Both boxes must be
numbered.
Private Lessons are allocated in order of receipt of registration
forms and must be paid for at time of registration.
Private Lessons are open for observation by interested Suzuki
Students must be registered for the workshop to be apply for a
CELLO FUNFEST
with Special Guest Tutor
Takao Mizushima
at `Suzuki Mini Festival'
Sunday 21 August 2005
Scotch College, Morrison Street, Hawthorn
Cellists get ready for a
fun afternoon of music making!