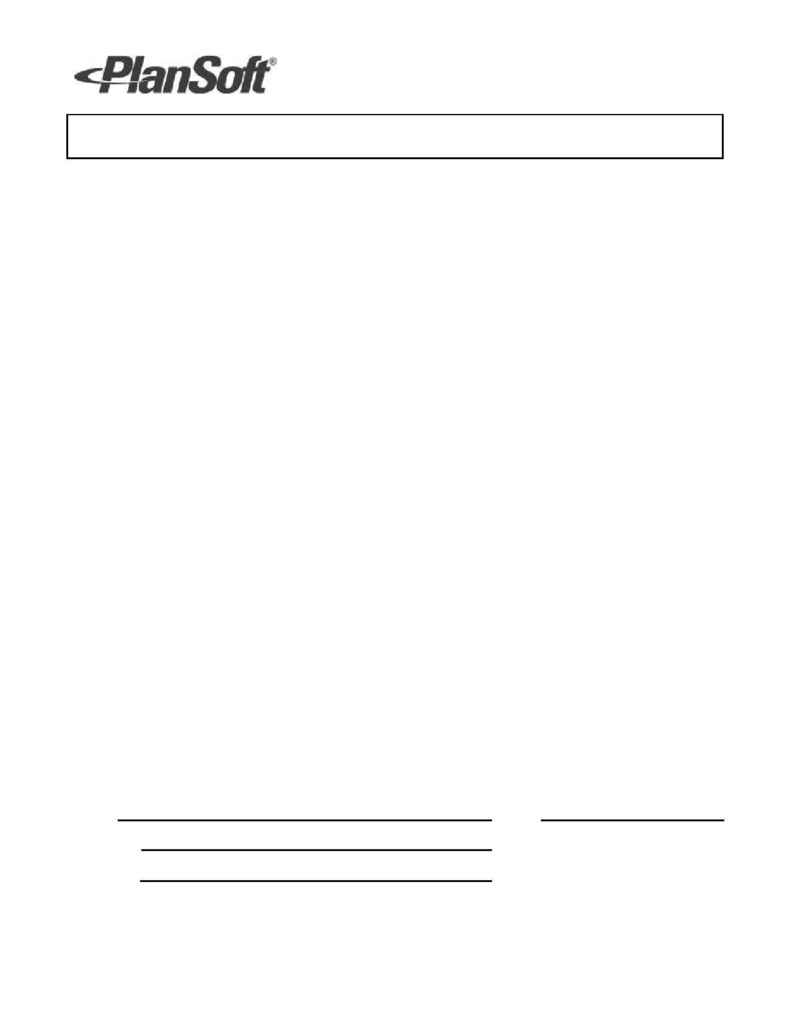 PlanSoft Corporation Introduces
Meetings For You
TM
Services
Dear Meeting Professional:
Thank you for your interest in the PlanSoft Meetings For You
Services. As you are no doubt aware,
PlanSoft has developed an innovative online service for the entire meetings and convention industry. Over
35,000 industry professionals, representing over 1 billion dollars in annual buying power, use the PlanSoft
Network as part of their meeting planning process.
PlanSoft has taken the RFP process to a new level!
We are pleased to offer you our new Meetings For You Service.
The Meetings For You Team at PlanSoft will assist you in determining qualified locations and facilities to
host your events. The Meetings For You Team is made up of meeting industry experts with vast meeting
planning and hotel experience. The benefits of using the Meetings For You Service are numerous and
include:
Expert information regarding the PlanSoft facility members.
Knowledgeable industry experts executing and delivering your Request for Proposal to the facilities of
your choice.
Insight regarding other facilities that may suit your group's needs.
Quick and effective handling of your Request for Proposal to ensure an efficient turnaround time.
Assistance with any obstacles you may experience, such as limited meeting space or sleeping rooms in
your preferred location.
Comprehensive comparison summary of facility responses as well as sales kits and pertinent
information that will be helpful as you make your decision.
Arranging and/or accompanying you on any Site Inspections you feel are necessary.
Negotiation of the most attractive rates for your group/meeting.
Ongoing communication with the facilities you select.
But the Meetings For You Services do not end there. Should you require additional assistance with
Housing and Registration or Airline Ticketing, the Meetings For You Team is available to make the
necessary arrangements and help you through the entire planning process.
There is no cost to your organization for utilizing our Meetings For You services.
compensated for our services by the facilities and will not exceed 10% of gross room revenue. Our
facilities have guaranteed us that our fee does not result in an increased room rate to your organization or
to your meeting attendees. By signing below, you acknowledge that you are aware of this compensation
arrangement. The executed agreement should be faxed to 330-405-9995.
We firmly believe that the new Meetings For You Service will provide incredible benefits when planning
your next meetings. Whether you are a seasoned professional, new to the meeting planning industry, or
are simply in need of some expert advice, PlanSoft is here to help you!
Thank you again for your interest in the Meetings For You Service offered to you by PlanSoft
Corporation. Should you have any questions, please contact our Team at (877) 405-5553, Option 2.
A $500.00 fee is charged for meetings realizing less than 40 total guestroom nights. 01/23/03