Huggies Mother and Baby Club Huggies NL Page 1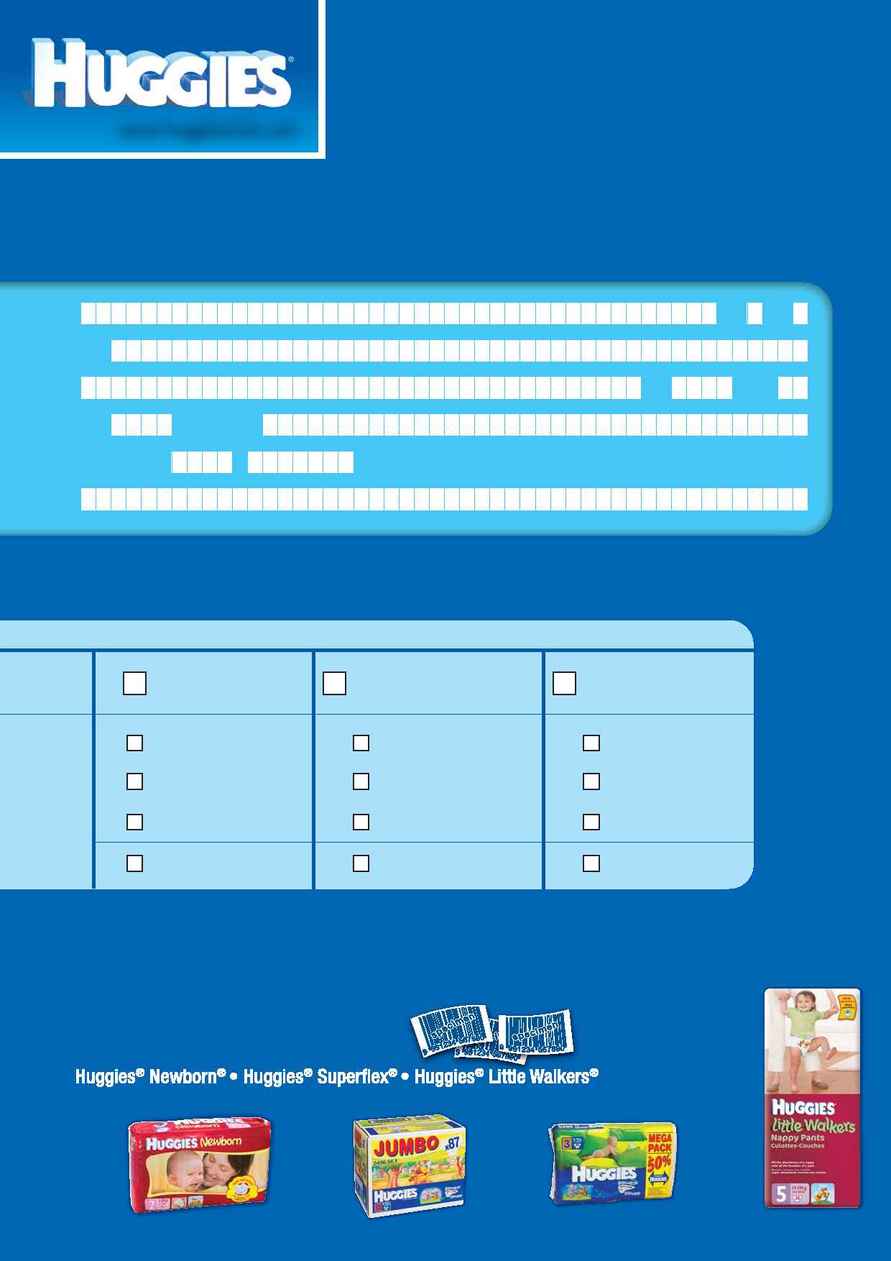 www.huggiesclub.com
ACTIE GELDIG TOT 31/10/2007
2.
Kies voor nijntje speelgoed of een Huggies
®
waardebon:
3.
Stuur deze spaarkaart
Waar vindt u de barcodes?
Op de verpakkingen van volgende producten:
met voldoende geldige Huggies
®
barcodes naar:
Actie Huggies, PB 10 - 9400 Ninove 1
1.
Vul hier uw gegevens in:
REGLEMENT
Het volledige reglement kan verkregen worden via een brief op dit adres: Actie Huggies, Postbus 10, 9400 Ninove 1. Of surf voor het reglement naar www.huggiesclub.com.
Ik
spaarde:
Ik
kies
voor:
of
of
of
of
of
of
of
of
of
Gelieven aan te kruisen hoeveel barcodes u spaarde en kies uit de tabel eronder het cadeau van uw keuze
5
Barcodes
cliprammelaar
badbekers
bijtring
8
Barcodes
speelspanner
vormenschildpad
babyboekje
11
Barcodes
badstof nijntje
nijntje 30cm
speelhanger
bon 5 euro
bon 10 euro
bon 15 euro
Enkel geldig in België
Enkel geldig in België
Enkel geldig in België