Harvest Moon Co. Simplychic Page 3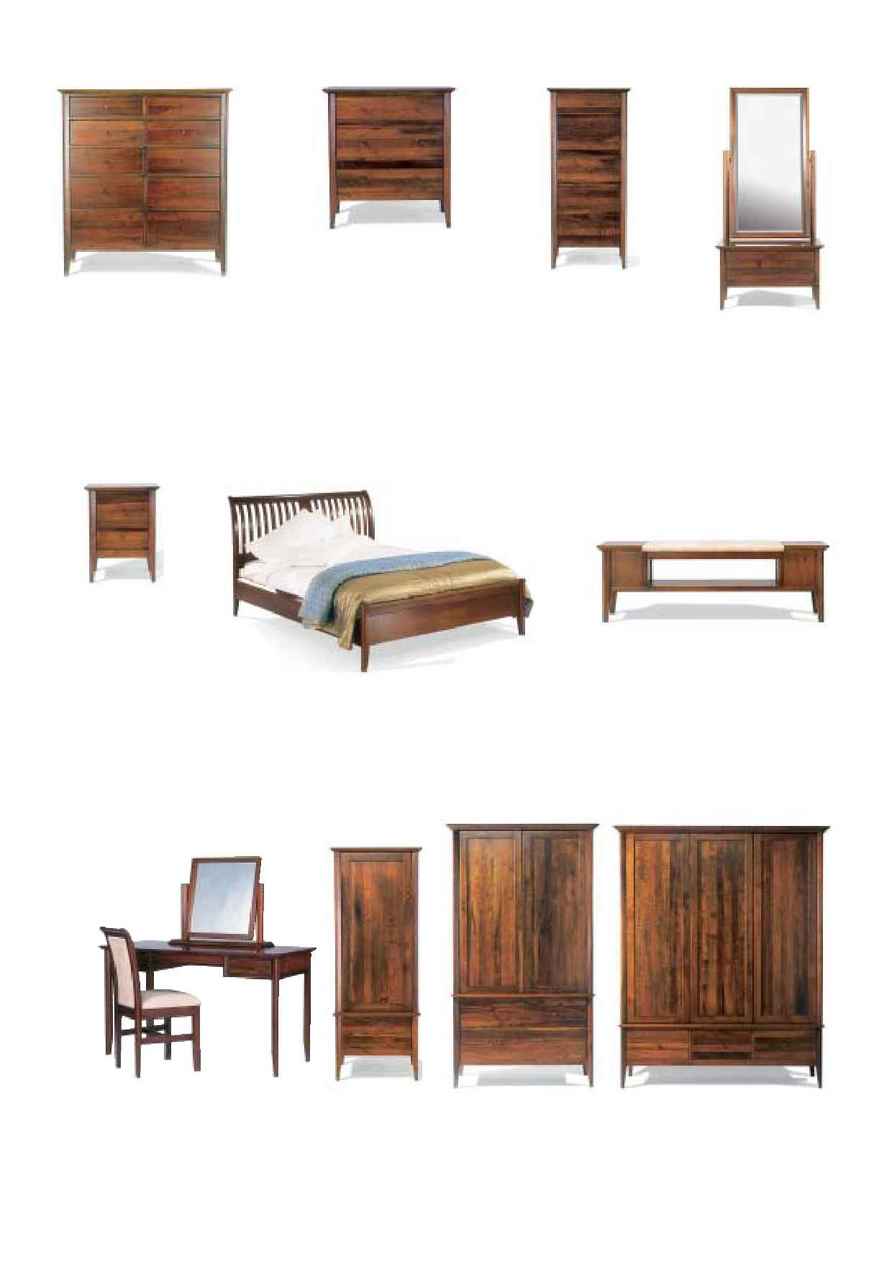 Please note that colours/finishes shown in this brochure are intended as a guide only. Product information correct at time of publication in May 2004.
The company has a policy of continuous product development and reserves the right to change any product and specifications given in this brochure.
DRESSING TABLE
BEDROOM CHAIR
BEDSTEAD LOW END
135cm (4'6") B4/1410C/LNN H110cm, W147cm, D215cm
150cm (5'0") B5/1410C/LNN H110cm, W162cm, D225cm
180cm (6'0") B6/1410C/LNN H110cm, W192cm, D225cm
BLANKET BENCH
2 DRAWER BEDSIDE CHEST
GALLERY MIRROR
10 DRAWER CHEST
3 DRAWER CHEST
CHEVAL MIRROR
TRIPLE WARDROBE
6 DRAWER CHEST
DOUBLE WARDROBE
GENTLEMANS CHEST