Haitian Times election results Page 1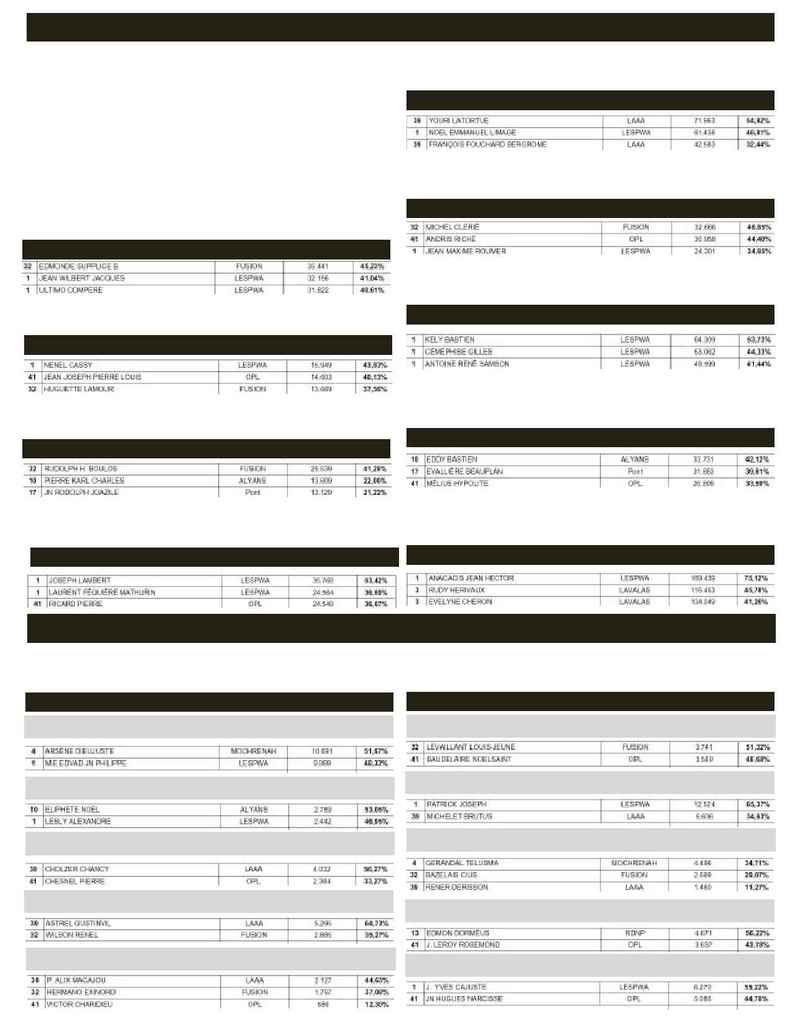 Partial Senatorial Results from the Provisional Electoral Council in Haiti
Partial Representatives Results from the Provisional Electoral Council in Haiti
Partial legislative runoff results by the
electoral council show that President-elect
Rene Preval's party garnered at least 11
of 30 Senate seats and 20 of 99 seats in
the Lower House in Haiti's parliamentary
runoff, boosting his legislative influence.
Lespwa was followed by Organization
for the People's Struggle party, which won
at least four Senate seats The Fusion party
is third with three seats. Fanmi Lavalas of
ousted President Jean-Bertrand Aristide
Thirty percent of the country's 3.5 mil-
lion registered voters participated in the
runoff, U.N. officials said April 24, which
doubles the initial estimate given by some
Slightly more than half the races had
yet to be decided, Preval's party will likely
pick up more seats, but the 63-year-old
agronomist will still need to form a coalition
government to control Parliament since nei-
ther Lespwa nor rival parties have enough
candidates to win a majority.
TERRE-NEUVE / L'ANSE ROUGE