Angioplasty / PTCA Home Page terumo tct 2007 Page 1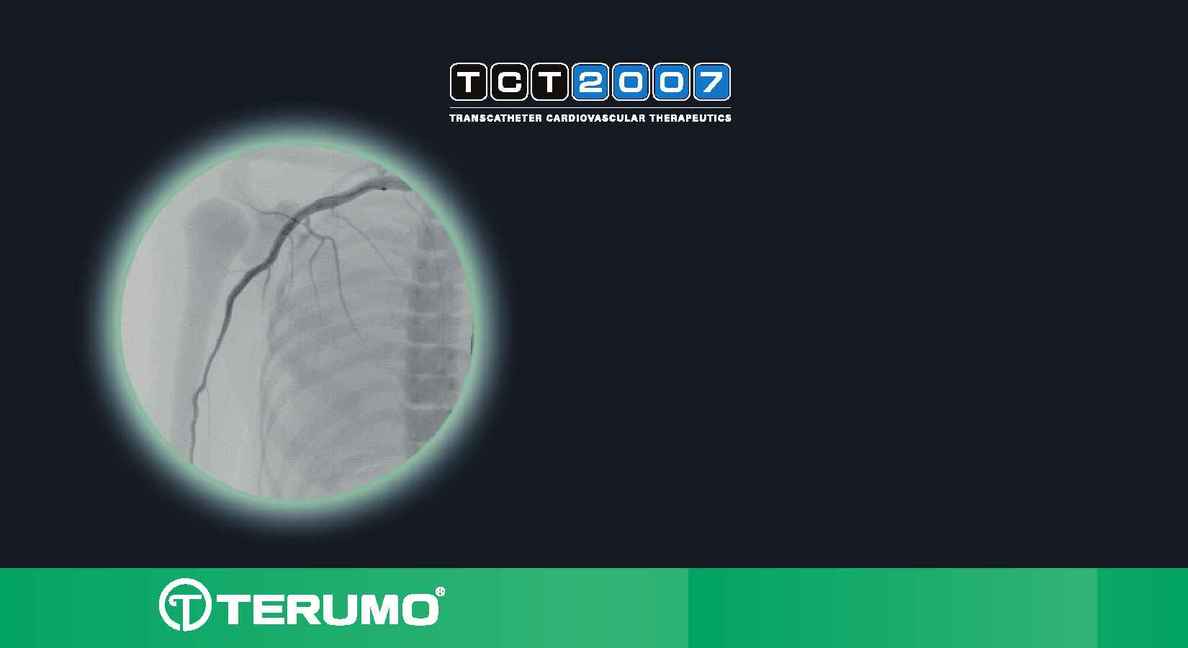 T E R U M O I N T E R V E N T I O N A L S Y S T E M S
To register, please e-mail information* to:
TCT@LaserRegistration.com or visit www.TCT2007.com
for Two Breakfast Meetings on
October 22 and October 23, 2007
Visit us at TCT booth 6079
© 2007 Terumo Medical Corporation. All rights reser ved.
All brand names are trademarks or registered trademarks of Terumo.
*Please include your name, contact information and the program(s) for which you are registering.