The Last Windup sun rally 06 Page 4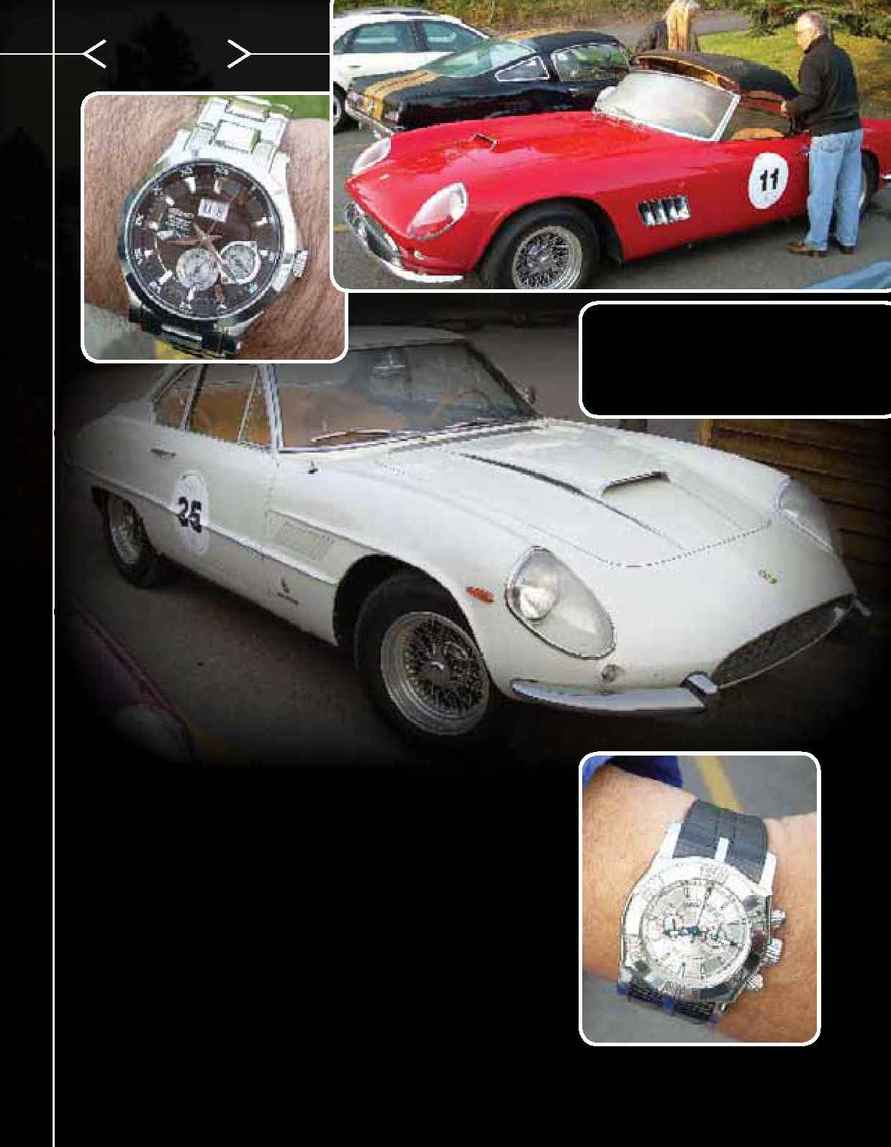 on the road
JANUARY 2007INTERNATIONAL WATCH
122 WWW.FINELIFEMEDIA.COM
of the variety of timepieces
that were being sported by the
drivers (see pictures accompany-
The rally participants, in
particular the founders, Farnum
Alston, Jim Sitton and myself,
would like to thank the other
drivers for their enthusiasm and
for sharing five glorious days.
We would also like to thank the
sponsors, Spanish Peaks and Fi-
delity Financial Services, for
funding and organizing much of
the event. And personal thanks
go to Jeff Hess of Ball Watch
USA for his generous contribu-
tion of the Fireman Ionosphere
watch this year. It was met with
great success and fierce bidding
at the auction. All told, the Ball
watch surpassed all other auction
items while the total for the auc-
tion brought $10,000 to support
the charities that the Going to
Dave Berghold is the owner of The
Last Wind-Up, a retail watch store
in Bozeman, Montana, that spe-
cializes in watch sales, restoration
and repair. He is a member of the
AWCI, a life member of the NAW-
CC and a representative of Ball
Watch USA.
The driver of the 1961 Ferrari California
Spider (above) wore the Seiko Premier
Kinetic pictured at left.
Below: Note the Roger Dubuis Easy
Diver Chronograph worn by the driver
of the Ferrari 400 Super America Coupe.