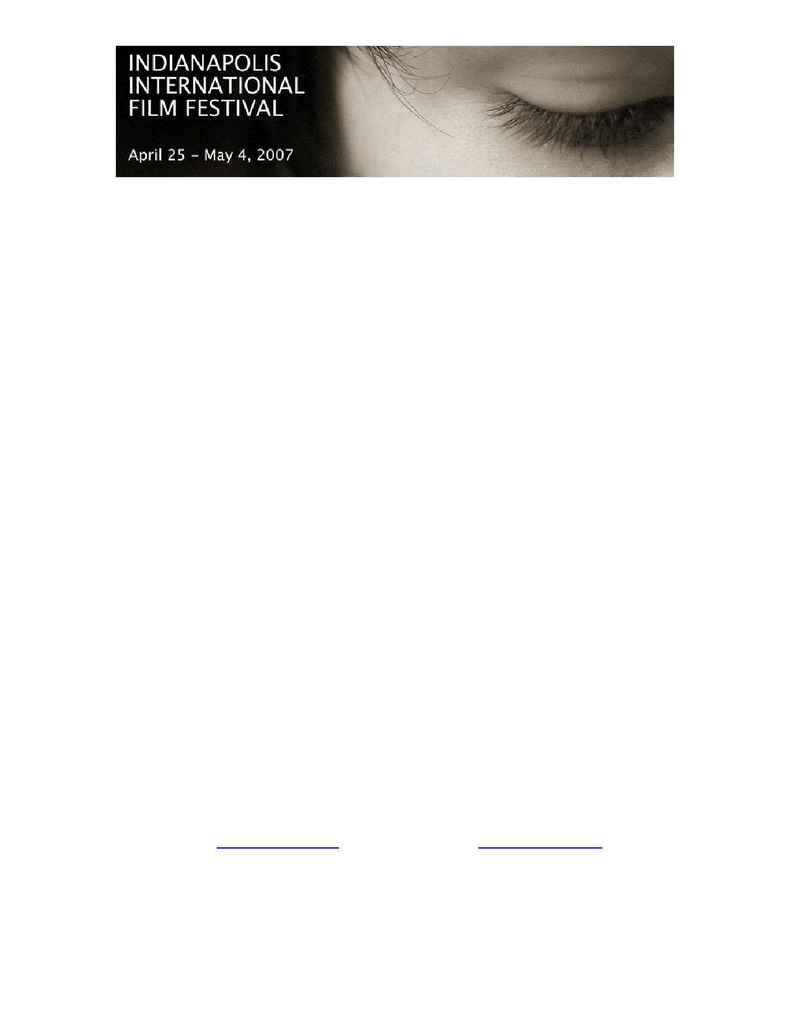 FOR IMMEDIATE RELEASE
For additional information contact:
Brian Owens
317.513.9379
brian.owens@indyfilmfest.org
INDIANAPOLIS INTERNATIONAL FILM FESTIVAL RECEIVES RECORD-
BREAKING NUMBER OF ENTRIES
Over 500 films submitted for upcoming 2007 festival

Indianapolis, IN- The Indianapolis International Film Festival received a record number of
entries for its upcoming spring festival with 526 films submitted from 57 nations, an increase of
72 percent from last year.
"The growth curve is truly remarkable. It reflects the continuing growth in quality of the films
we've screened in our first three years," festival founder and director Brian Owens said. "I'm
personally excited that the number of films by Indiana filmmakers continues to grow, while the
number of represented nations expands as well."
Since the festival's beginning in 2004, when 65 films were submitted for review, it has grown
significantly. The number of entries increased to 98 in 2005 and jumped to 306 in 2006.
After the submitted films are reviewed, approximately 120 will be selected for screening during
the 10-day festival. During the reviewing process, IIFF judges rate the films based on overall
"The primary criterion for selection is always quality. When it gets down to breaking ties, we
will look at diversity of regional representation and issues like cultural significance," Owens said.
"We have a staff of about 17 volunteers, and each film is seen by at least three committee
members before a decision is made. When we review the films, creativity is always key, but in
the end if it's good, it's good."
The 2007 Indianapolis International Film Festival will take place April 25-May 4. For further
or e-mail the festival at