Nathan Littauer Hospital and Nursing Home csp 2006 Page 7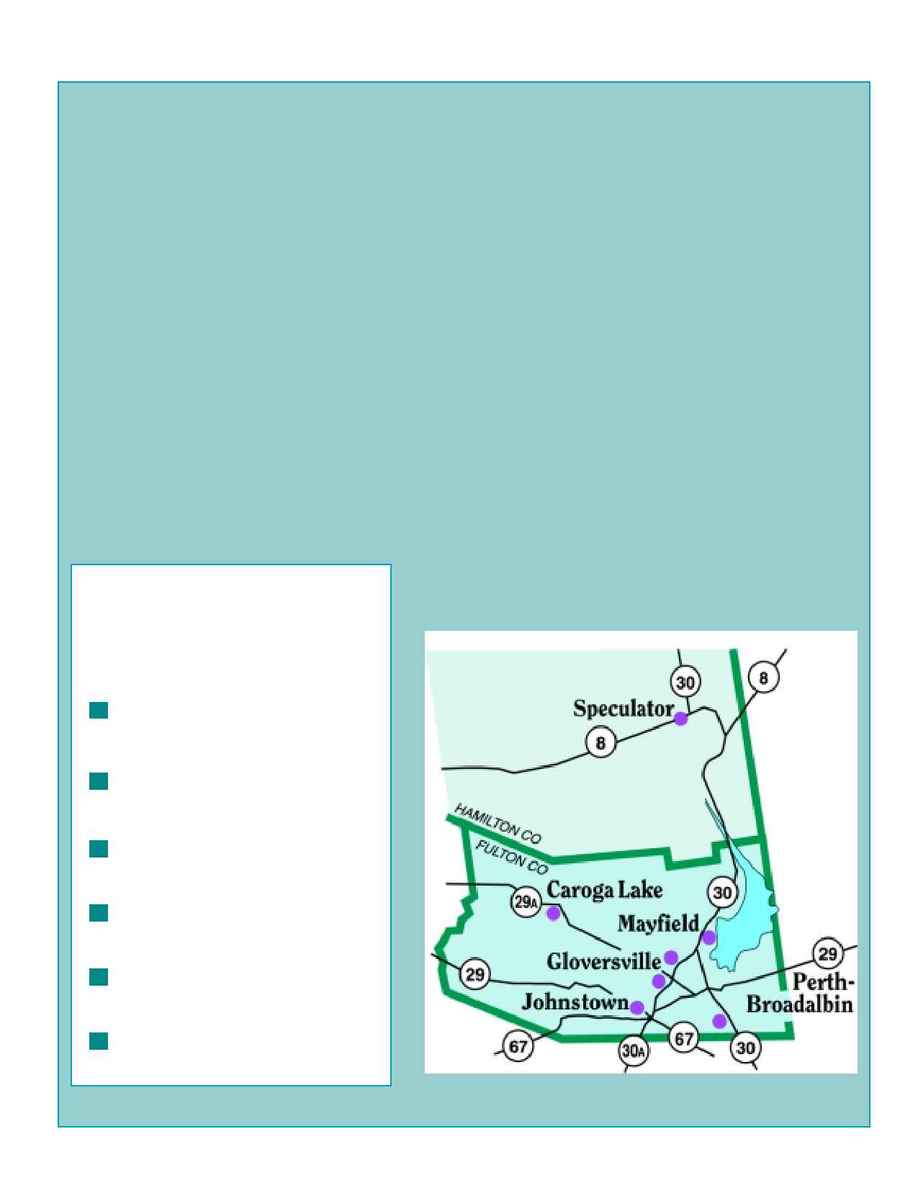 Primary/Specialty Care Centers
Improving and increasing access
Nathan Littauer Hospital has continued to develop its Primary/Specialty Care Network in order
to meet the needs of a large portion of Fulton and Hamilton County's population, many of which
have no access to other healthcare providers. The Nathan Littauer Primary/Specialty Care
Centers are multi-specialty healthcare centers designed for the whole family. We offer internal
medicine, family medicine, obstetrics/gynecology, orthopaedics, pediatrics, general surgery,
urology, and occupational medicine as well as prompt access to state-of-the-art technology at
Nathan Littauer Hospital. Our locations in Caroga Lake, Gloversville, Johnstown, Mayfield and
Speculator encompass a 50-mile radius.
40.2% have government
insurance
52.5% have non-government
insurance
82.7% patients from
Fulton County
9.8% patients from
Montgomery County
7.5% patients from
Hamilton