MinorLeagueNews.com rawfeedrates Page 1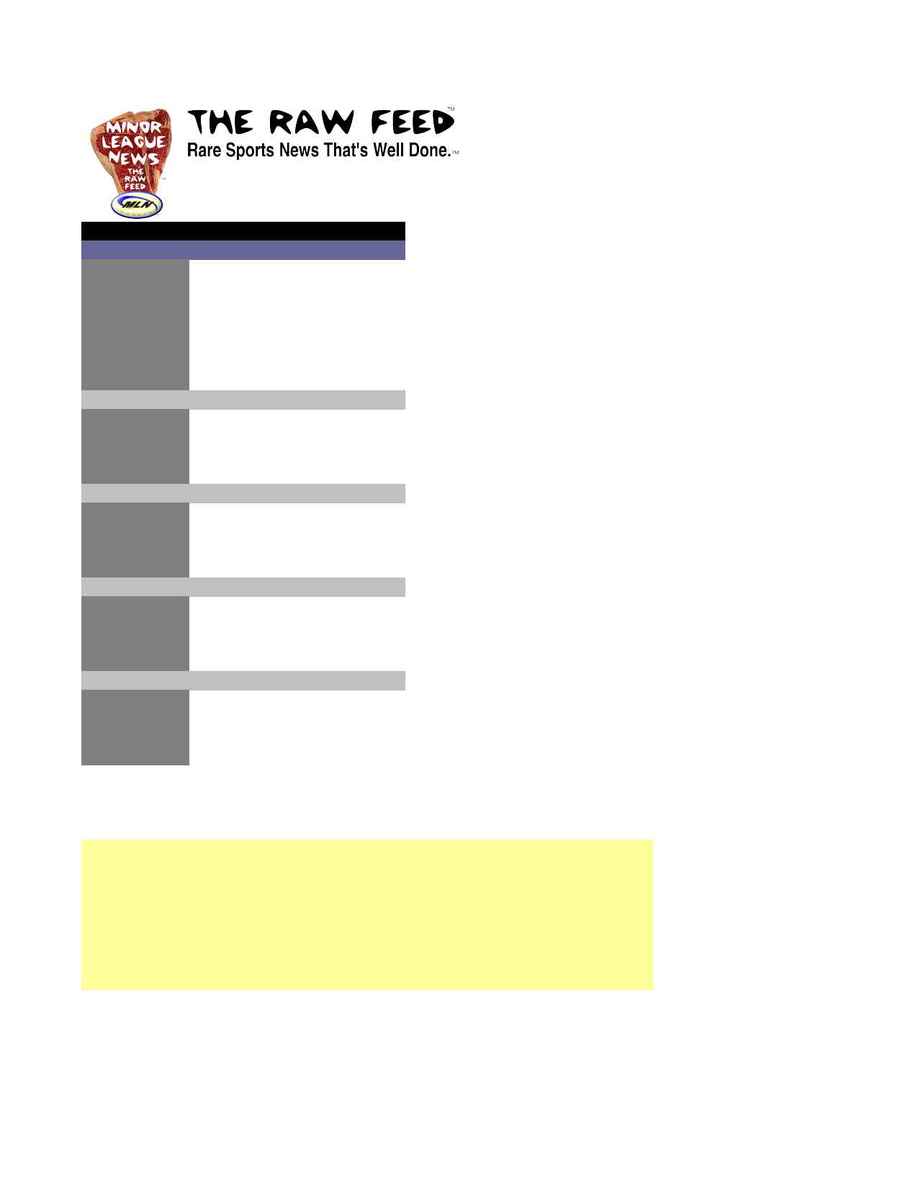 Newswire Ads
$83.31
$116.25
$193.75
$59.62
Rates per ad space. You may flip your own ads in these spaces.
MLN - The Raw FeedTM is a daily grind of the press releases, transactions
and scores submitted by the media departments of the teams and leagues.
All stories are syndicated via RSS (Real Simple Syndication), meaning that
other news outlets, booster clubs, bloggers, and fans can republish the article
along with your ad with the click of a button. Syndication allows unlimited
potential of thousands or replacements beyond our HTML version of the
news feed. Ads come in two widths. There are few ads of 600+ pixels
due to the availability of articles of that length in the Raw Feed.
CALL 561-207-7256 for more information or to place an order.
* Ads for products and services of company advertising. No space resellers.