Suzuki Piano Soloist Auditions 2008 Page 1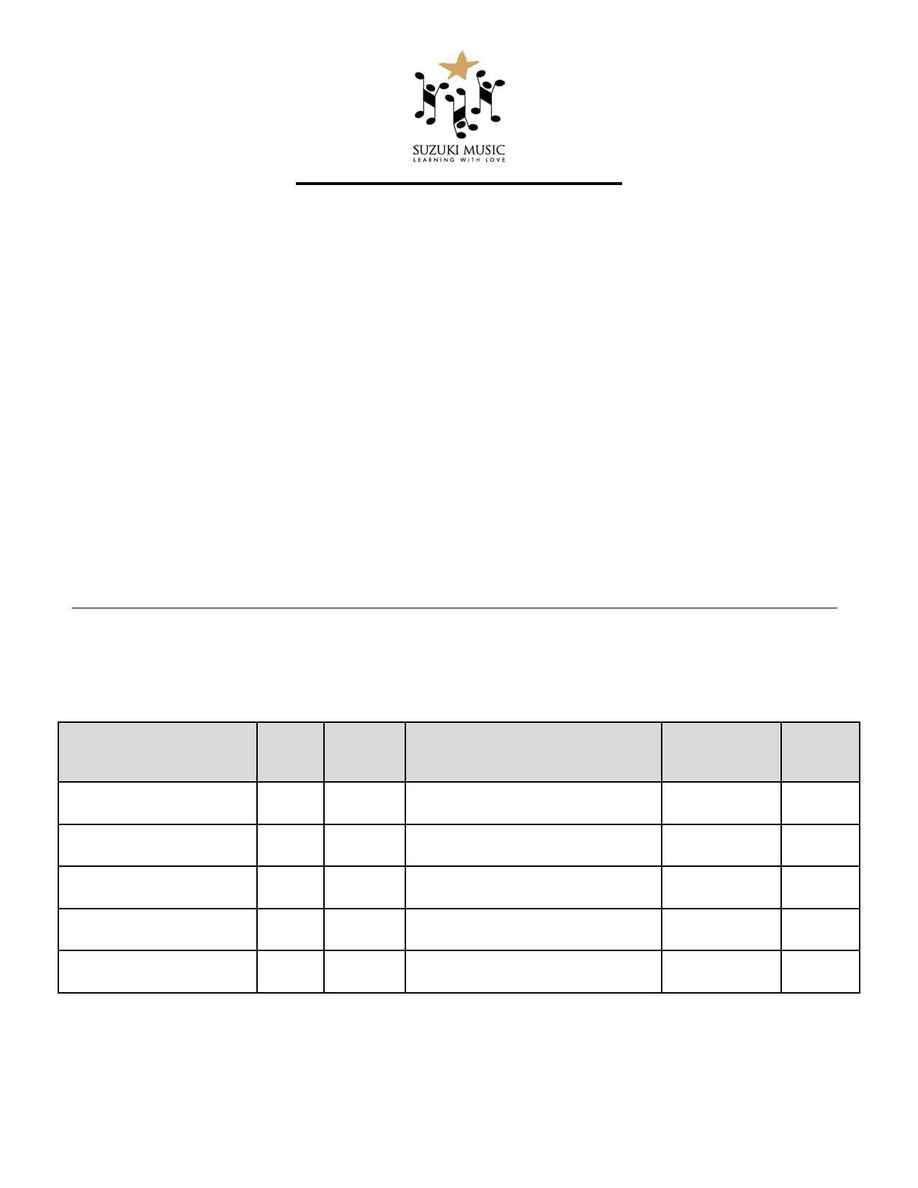 Ph: (03) 9859 0433
Suzuki Talent Education Association of Australia (Vic) Inc. Reg. No. A5744
Piano Soloists for Grand Annual Concert
We are inviting teachers to nominate suitable students to audition to perform at the Grand Annual Concert.
This year all auditions must be submitted on DVD or video tape with both picture and sound.
Auditions
Students must have graduated at Level 4 or above in Series 1 or be entered to graduate at
Level 4 or above in Series 2 in 2008.
Taped auditions to be submitted on video or DVD as for Piano Graduations.
All Video Tapes and DVD's MUST be submitted by Wednesday 30 July ­ late recordings WILL
NOT be audited.
Grand Annual Concert
Soundcheck 11.00am (time TBC)
The Camberwell Center, 340 Camberwell Road, Camberwell
Please complete the slip below and return to Suzuki Music by Wednesday 25 June.
Video tapes or DVDs must be received by 4pm Wednesday 30 July.
Late entries and/or late recordings will not be accepted.
Grand Annual Concert Piano Soloist Auditions 2008
Teacher _____________________________________________________________________________
(Where possible, please ensure that the duration of the selected piece is less than 3 minutes to enable the maximum
number of Piano students to participate)
Student
Memb
2008
Grad
Level/s
Full Piece Title
(incl movement if applic.)
Composer
Duration
duration
please)
Authorising Teacher's Signature _______________________________________________ Date ___________________