Digital Spy tw ug black Page 8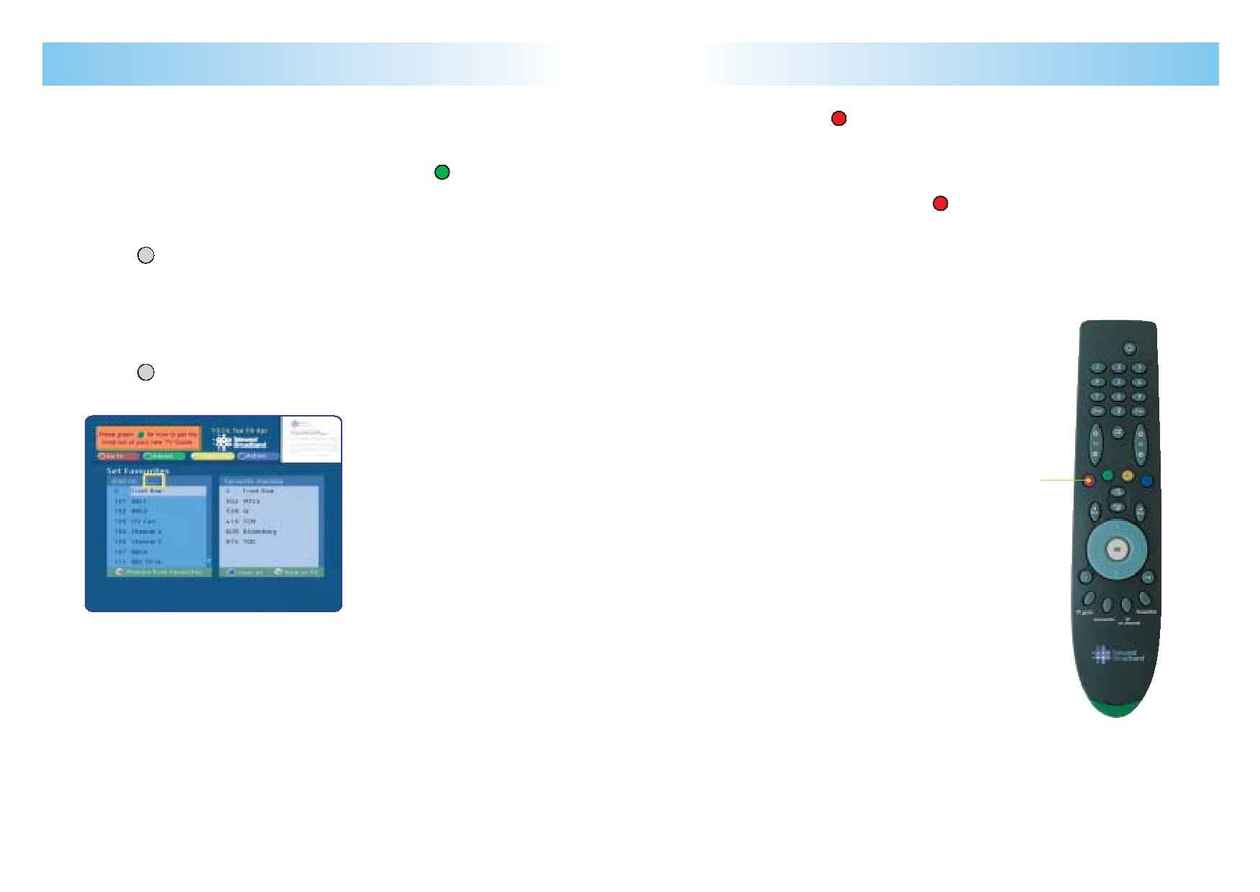 Your guide to Broadband Digital TV 13
12 Your guide to Broadband Digital TV
Some programmes allow you to interact with them as you watch them. You'll
know if a programme is interactive when a press red symbol or event logo
appears in the corner of the screen.
To interact with the programme, press when you see a press red symbol.
A menu of options designed to fit in with the programme will appear. Different
programmes will have different options, but each one offers at least one of
the following.
More background information
Choice of audio commentary
At the moment the red button does not work
with any of the Sky channels.
Press the Favourites button.
You will have the option to set your favourites by pressing .
A list of all the channels you subscribe to will be displayed.
To choose your favourite channels
Use the Arrow buttons to move up and down the list of channels.
Your list of favourites will be placed in order by channel number and will
appear on the right-hand side of the screen.
Press the Favourites button.
Use the Arrow buttons to highlight the channel you want to watch.
Press and it will take you straight to the channel of your choice.
OK
OK