Digital Spy tw ug black Page 6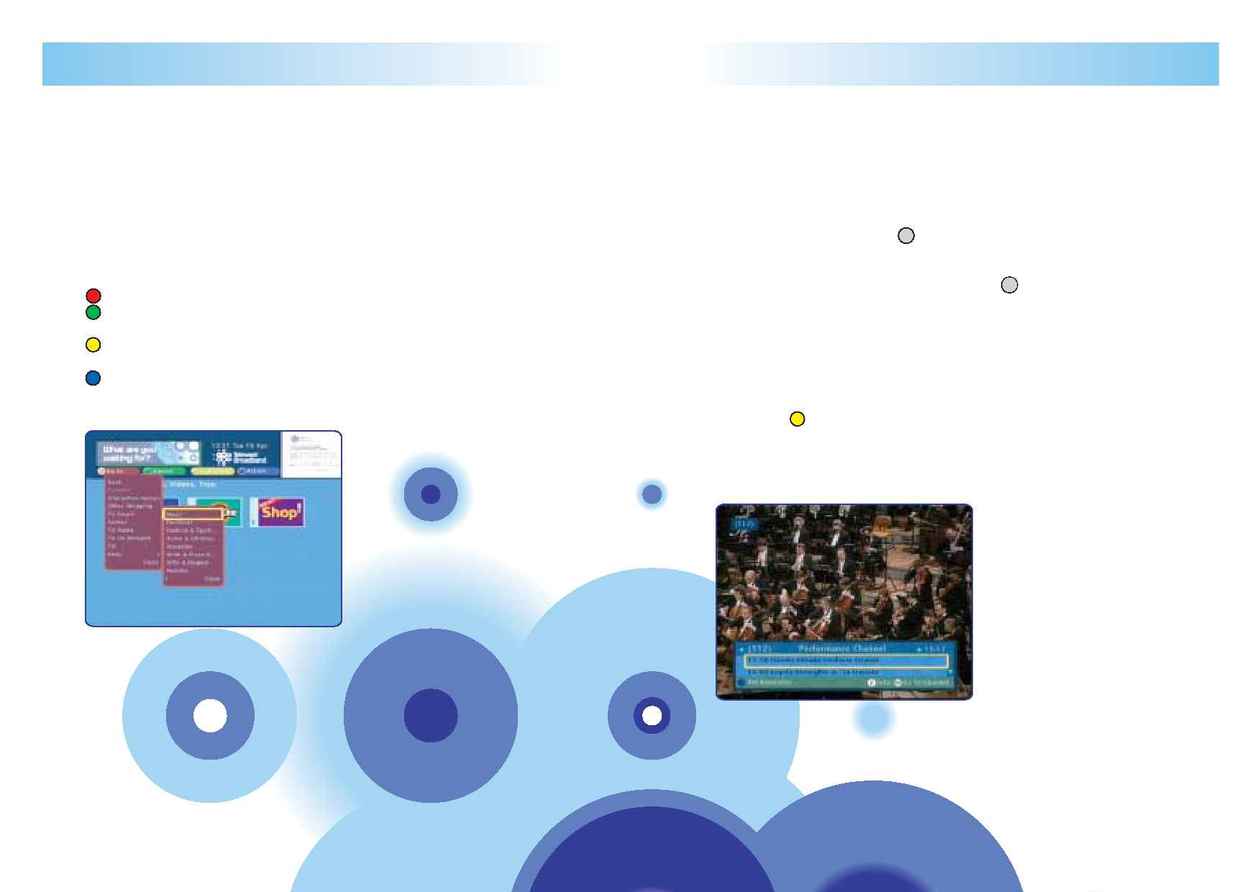 Your guide to Broadband Digital TV 9
8 Your guide to Broadband Digital TV
The Mini Guide lets you find out what's on now and what's coming up next
without moving away from the programme you're watching. You can view
information on your favourite channels or the full channel listings.
The Mini Guide will appear at the bottom of the screen for a few seconds each
time you change channel. You can also call up the Mini Guide at any time by
pressing the TV Guide button or button on your remote control.
Use the Arrow buttons to browse through the channels and programmes.
If you see something you'd like to watch, press and you will be taken
straight to that channel.
Or, enter the three digit number for a specific channel.
You can decide how long the Mini Guide stays on the screen.
Press the TV guide button.
Press the to enter the customise menu.
Choose Settings and follow the on-screen instructions.
You can set reminders from the Mini Guide, for details see page 14.
We have information channels which are designed to help you get the most out of
your new TV service. These channels are the `Information Zones' (iZones) and you
can find them on channels 890 onwards.
At the top of the TV screen when you enter into the Interactive main menu, the
TV Guide or TV on demand, there are four coloured buttons to help you find your
way through the different functions.
Allows you to move between and around all our services.
Allows you to look at the advertisement which appears at the top
of the screen.
Allows you to personalise (customise) your settings in the TV Guide and TV
on demand.
Shows you the actions you can perform on this screen, such as setting
favourites.
OK
TV