Digital Spy tw ug black Page 5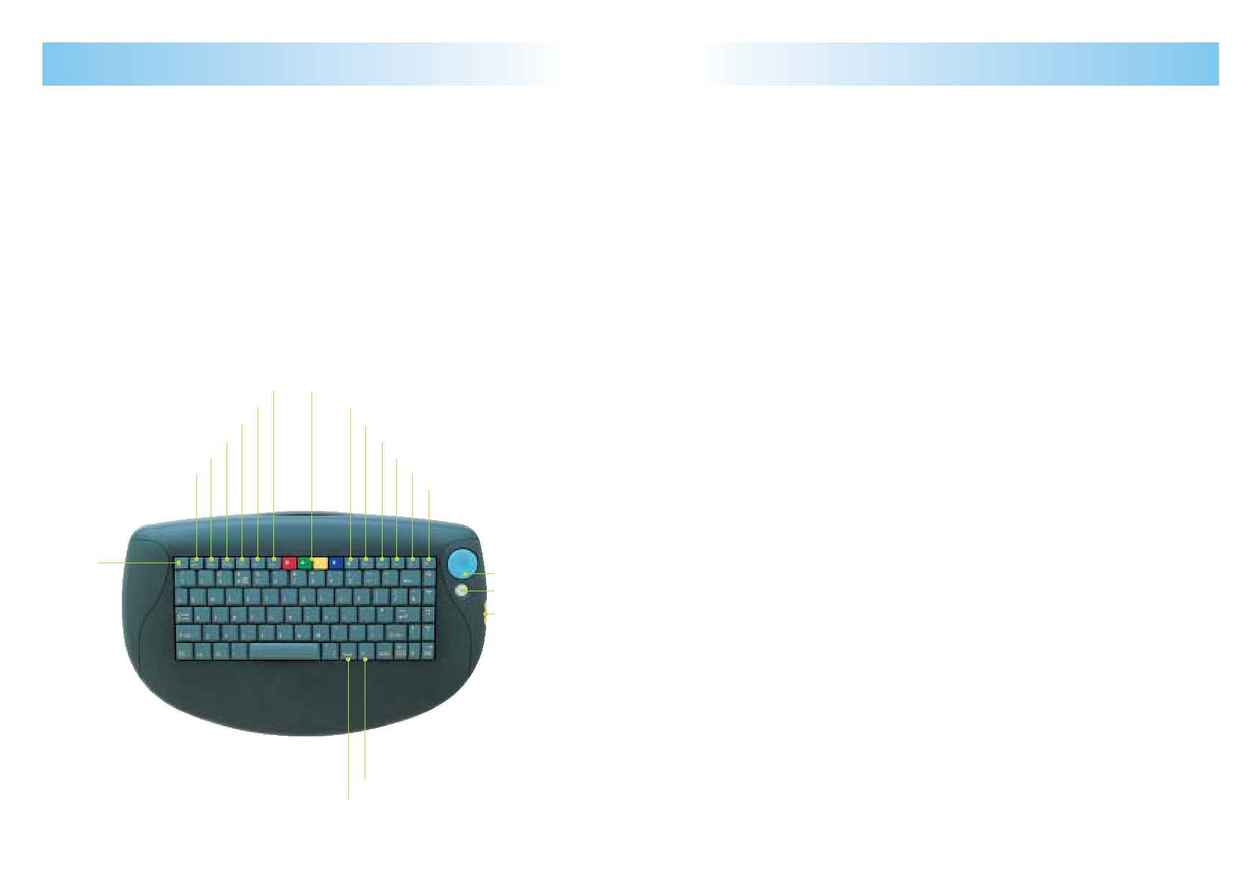 Your guide to Broadband Digital TV 7
6 Your guide to Broadband Digital TV
Text ­ service unavailable at present
Red, green, yellow and blue keys ­ relate to the on-screen navigation bar
and prompts
Red button ­ allows you to interact with certain programmes
TV ­ returns you to TV mode and brings up the Mini Guide
Mute ­ turns off the sound
Favourites ­ lists the favourites that you have chosen
TV on demand ­ moves to the TV on demand listings
Interactive ­ moves to the Interactive Main Menu
10 TV Guide ­ shows the TV Guide menu
13 Standby ­ allows you to turn the set top box off and on using your keyboard
15 Arrow key ­ moves the yellow highlight box in the direction you press
16 OK ­ chooses the box that is highlighted
17 Coloured ID tag ­ can be changed for multiple players for the games feature
18 i ­ shows information on the programme that is listed
19 email ­ takes you to the Main Menu
With a keyboard it is easier to enter text, write emails and choose information.
Infra-red means there are no wires so you can sit anywhere in the room as long
as the keyboard is pointing towards the set top box with no obstructions. You
can even control your TV as it has all the functions of a remote control.
To order call customer services.