CSE Resources guibook 2 Page 7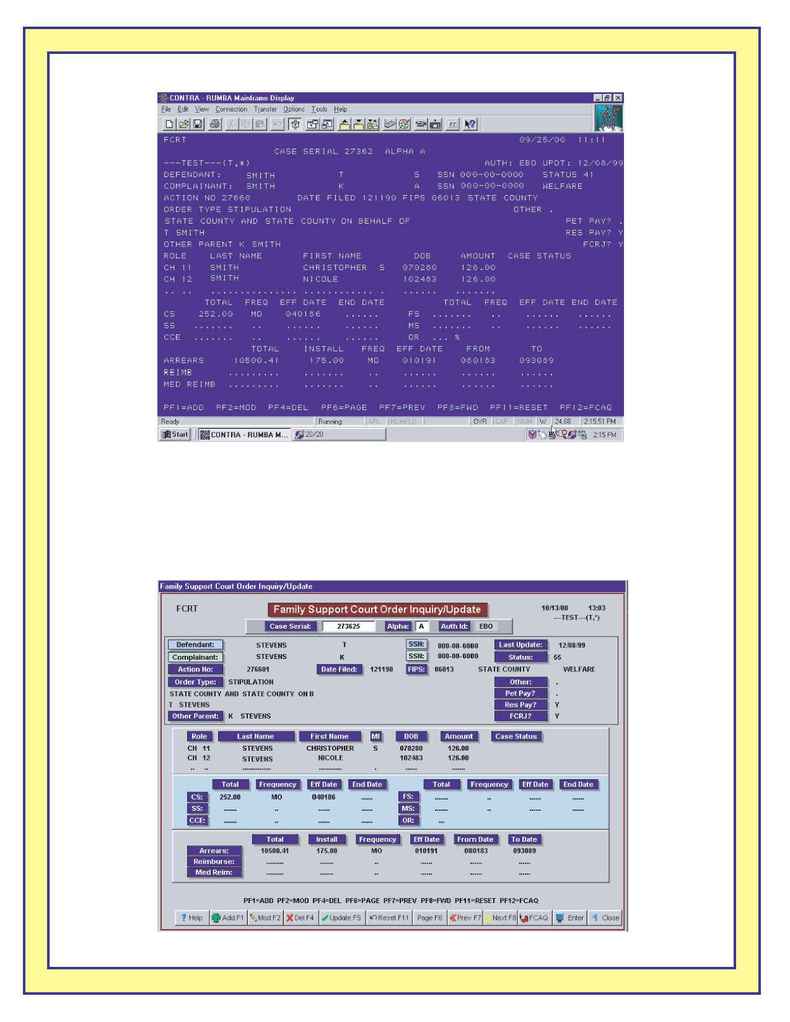 CSE Resources, Inc.
FCRT - Family Support Court Order Update and Query Screen
This screen allows users to view court order information on a case level
and enables them to send automated Notice of Assignments and Health
Insurance Assignments in combination with other case information. Users
are also permitted, assuming the necessary security clearance, to add,
modify, or delete a court order record.
CSE Resources, Inc.