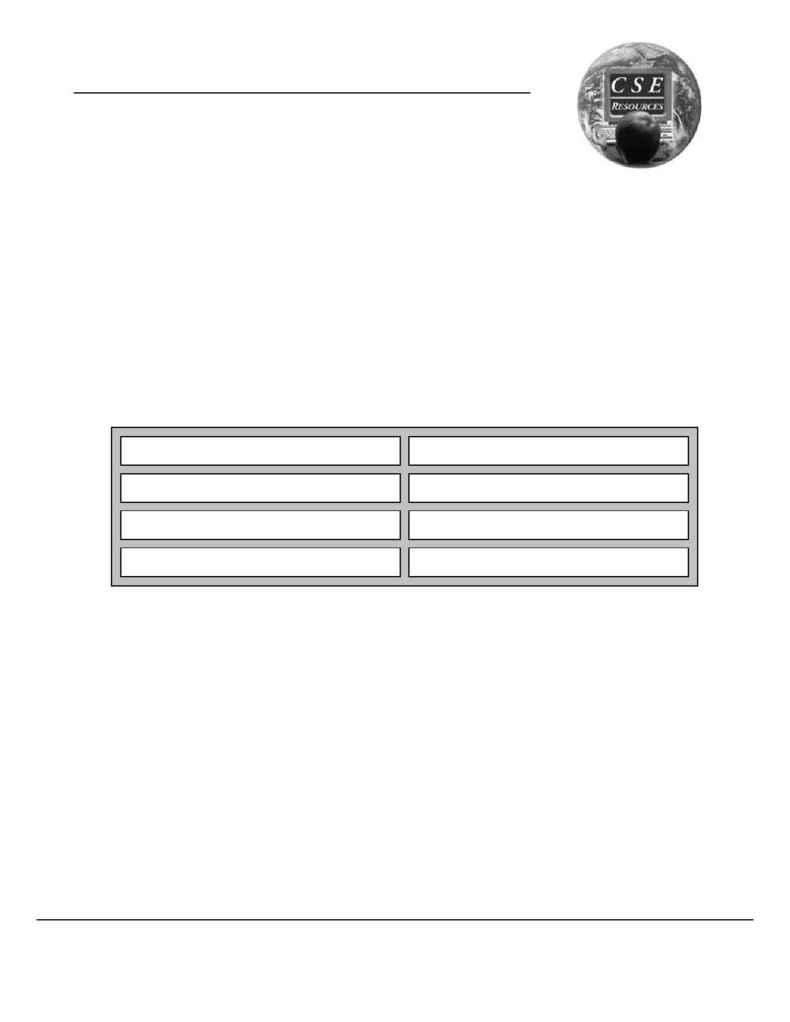 We are committed to providing high quality, cost-effective consulting services to all of our
clients. When you succeed, so do we.
We have an extensive track record of being involved in successful projects that is backed by
a lengthy list of client references.
We are a Service-Disabled Veteran-Owned Business and a NY State Certified Small
Business Enterprise.
CSE Resources, Inc.
Email: marketing@CSEResources.com
Toll-Free: (877) 273-2292
Phone: (518) 283-1377
CSE Resources, Inc.
Experienced Child Support and Child Welfare
Consultants for Your Outsourcing Needs
For more information, call us our visit us online:
www.CSEResources.com
We also have a wide network of information technology professionals available for any type of project.
Our consultants have diverse Mainframe, Client Server, and Web environment experience, including:
For more than a decade, CSE Resources has been specializing in child support and human services
consulting services. In this time, we have worked with county and state agencies of all sizes and have
partnered with several other corporations. Having served in varying roles in the child support and child
welfare arenas, we have developed the knowledge and expertise necessary to make your project a
success.
Oracle Developer / Reports
Call us today to see how we can be of service to you. No project is too large or too small.
System Integration & Maintenance
Software Development & Enhancement
Technical Support & Training