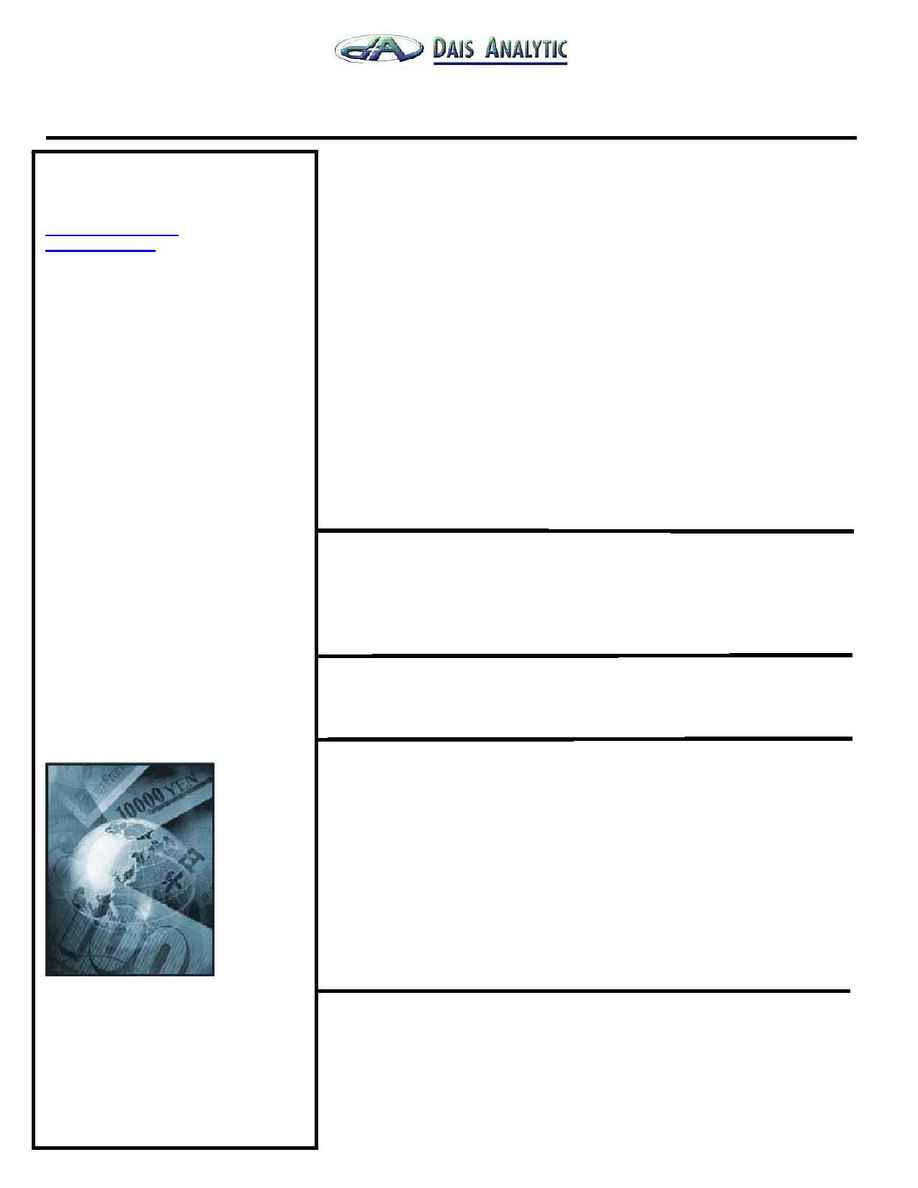 DAIS ANALYTIC CORPORATION
Business Description:
Dais Analytic Corporation (Dais) is positioned to become a leader
in high performance nanotechnology polymers for use in a variety of applications.
Dais's business model is creating, testing, and commercializing nano-materials. Our value
added products will address applications in Energy, Homeland Security, Immersion Coatings,
and Water industries.
Dais's lead commercial product ConsERV is in the Energy sector, primarily HVAC or
Heating, Ventilation and Air Conditioning. It is a nanotechnology polymer based energy
recovery ventilator (ERV) that recovers energy from the building's stale air exhaust stream
and uses it to precondition incoming fresh air. Third party results show ConsERVTM:
(1) Aids in reducing HVAC equipment capital expenses up to 30%
(2) Can help decrease operating costs up to 35% (pre "Katrina/Rita" energy pricing)
(3) Improves Indoor Air Quality thorough increased ventilation

Key repeat customers of ConsERV include Walgreens, Wal-Mart, and a growing number of
independent manufactures representatives.
Products being addressed in the next wave of applications:
Homeland Security - fabrics that aid in protecting first responders and military
personnel from chemical/biological threats while managing body heat and moisture.
Immersion Coatings - coatings that aid in inhibiting hard and soft marine growth on
boats, off-shore construction, fishing nets, etc.
Water industry - desalination membranes that is projected to produce potable water
with less energy input than current distillation or reverse osmosis plants
Business Model:
Today, Dais generates substantially all of its revenues from sales of the
ConsERV product. The rest of its revenues come from government grants to further the next
series of product roll-out(s). Dais's licensing/sales revenues for ConsERV in 2005 are in
excess of 200% of those in 2004.

Dais intends to sell additional applications of its nano-materials by partnering with companies
already in those markets who possess existing channel/distribution infrastructure.
Target Market
: Dais believes the annual market potential for all forms of its ConsERV
product is $1 billion in North America and $4 billion worldwide. Annual market sizes for
Homeland Security, Performance Fabrics, Immersion Coatings, and Water Desalination is
estimated to exceed $30 billion per year.

Demand:
The increasing cost of Energy and growing demand with the effects of "post
Katrina/Rita" related issues.
ConsERV saves energy while aiding in ventilation issues ( meeting newer building
Newer materials incorporated into fabrics will aid the protection afforded first responders
and military personnel, affecting the growing industry of Homeland Security.
Dais's Nano-materials applied to Immersion Coatings is expected to aid in compliance
to newer regulations while spending less time and money repairing fouling damage.
It is no secret that the amount of clean water available is taxed. Dais's nano-materials
are expected to desalinate Water in a less energy intensive manner, helping fill a
growing market need.

In summary, the existing demand is high (and growing) for new materials to answer current
market needs.

Competition:
The large players in the nano-materials space include GE, Pall, RPM, Inc.,
DuPont and Dow. Nanotechnology materials replace older energy or machine intensive ways
of accomplishing a task. Nano-materials can yield higher performance, lower manufacturing
costs, and/or enable entirely new or enhanced products.

Dais's nano-materials use low-cost, widely available resins, reinforcements, and processes
(performed by skilled third parties under contract to Dais). Dais management plans to
leverage its unique family of patented nano-materials and its growing list of applications for
these materials into a strong global business.

Address:
11552 Prosperous Drive
Odessa, FL 33556
www.daisanalytic.com
www.conserv.com


Management:
Timothy Tangredi, CEO
Bob Brown, VP Marketing
Scott Ehrenberg, CTO

Employees as of November, 2005: 10
Incorporation: 4/12/93 Poughkeepsie NY


Location: Tampa Bay Area, Florida
IP Law Firm:
Heslin Rothenberg, Albany, NY

Intellectual Properties: Dais has been
issued seven patents and has seven
additional United States patent
applications pending dealing with
nanotechnology polymer synthesis,
processes, construction, composition, and
application.

Stock Data
Forthcoming Listing on Pink Sheets
(Symbol DLYT)

For additional information please contact:

Timothy N. Tangredi, President/CEO
tntangredi@daisanalytic.com
Phone 727-375-8484 x205


(20050211)