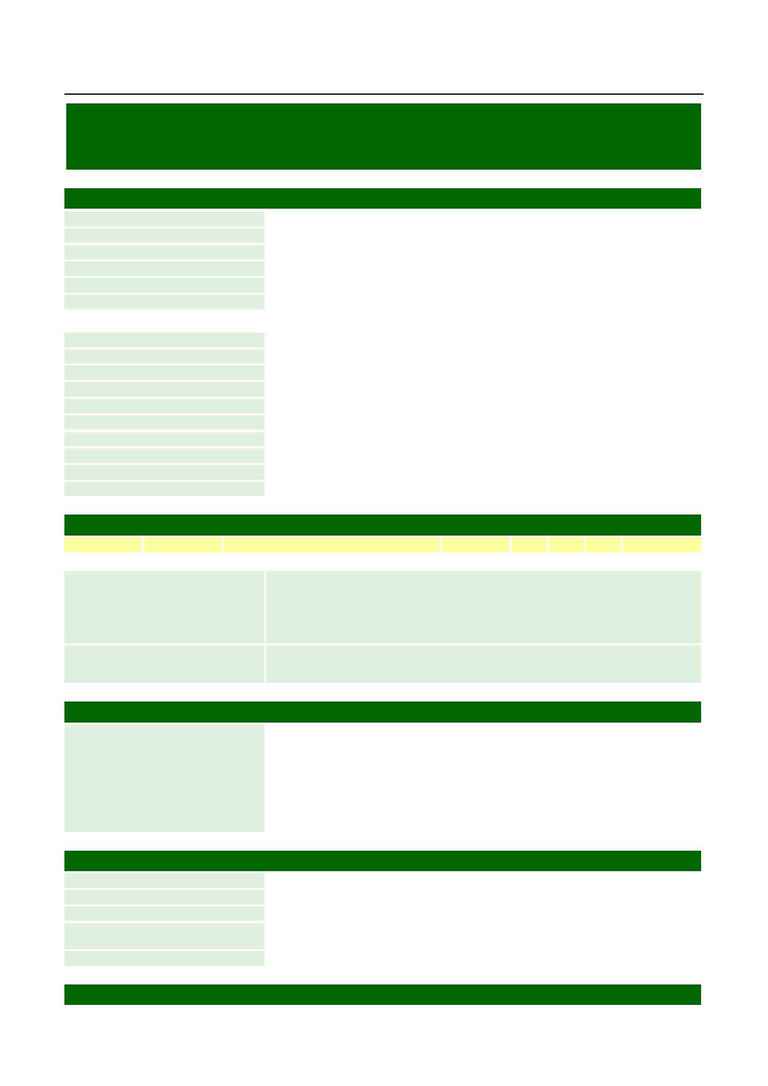 SAFETY DATASHEET
1. Identification of the substance/preparation and of the company/undertaking
Reseller
National Institute of Tecnology, Norway as v/ Jan Christiansen
2. Composition/information on ingredients
CAS no. = Chemical Abstracts Service; EU (Einecs or Elincs number) = European
inventory of Existing Commercial Chemical Substances; Ingredient name = Name
as specified in the substance list (substances that are not included in the substance
list must be translated, if possible). Contents given in; %, %wt/wt, %vol/wt, %vol/vol,
mg/m3, ppb, ppm, weight%, vol%; HF/HH/HE = Hazard class
fire/health/environment; R-phrases = Ingredients' risk phrases.
T+ = Very toxic, T = Toxic, C = Corrosive, Xn = Harmful, Xi = Irritating, E =
Explosive, O = Oxidizing, F+ = Extremly flammable, F = Very flammable, N =
Environmental hazard
3. Hazards identification
Health:
By normal use the product is not regarded as hazardous to health.
Fire and explosion:
The product is combustible, Dust may form explosive mixture with air.
Environment:
The product is not classified as harmful to the environment.
4. First aid measures
If in doubt, get medical advice.
Fresh air and rest. Get medical attention if any discomfort continues.
Remove contaminated clothing. Wash the skin immediately with soap and water.
Remove any contact lenses. Flush immediately with large amount of water, at least
for 15 min. If symptomes persist, seek medical advice.
Contact physician if larger quantity has been consumed.
5. Fire-fighting measures