WKHQ Charlevoix form Page 1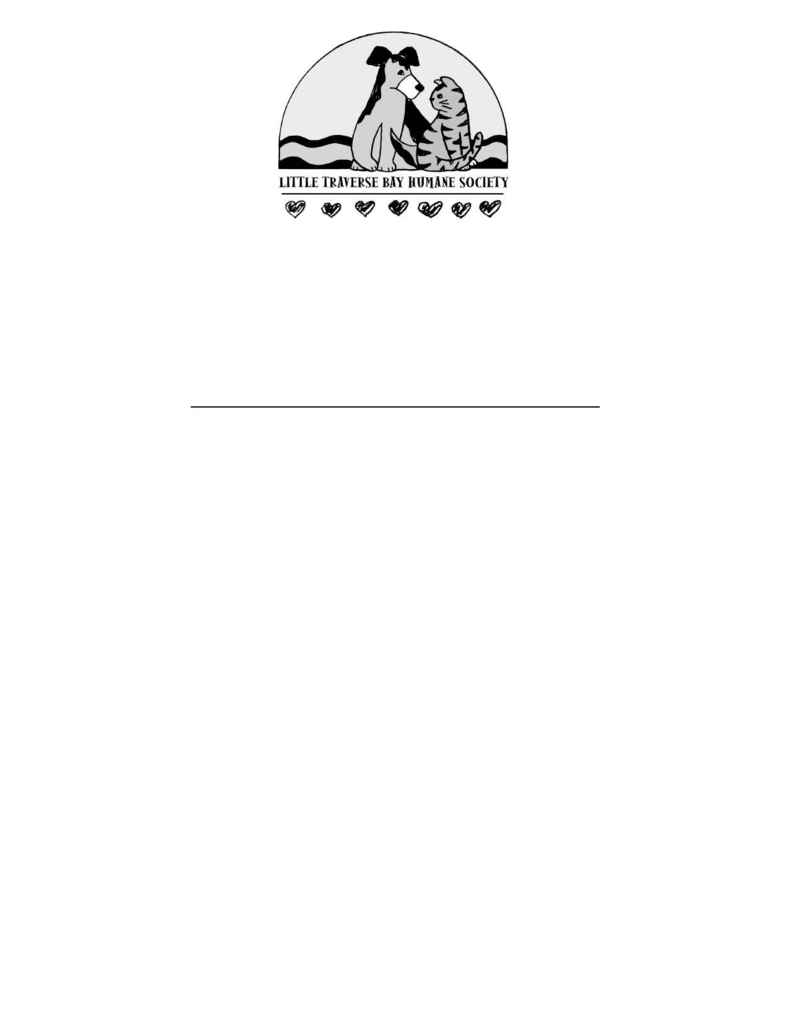 19th Annual Dog Look A Like Contest
to benefit the Little Traverse Bay Humane Society
Sunday, July 4th, 2004, 11 AM
Waterfront in Harbor Springs
Pre-registration is required due to limited space
Name of participant:___________________________________ Age: ________
Address: ______________________________ City:___________ Zip:________
Phone number: ( )________-_____________
Name of Dog: _____________________________________________________
Breed of Dog: ___________________________________ Dog's age: ________
Unusual tricks?:___________________________________________________
________________________________________________________________
Where did you acquire your dog? ____________________________________
Registration fee is $25.00. Please mail or bring your registration and fee to:
Little Traverse Bay Humane Society, 1300 W. Conway Rd. Harbor Springs,
MI 49740. Checks should be made payable to LTBHS and are tax
deductible.
The Little Traverse Bay Humane Society is a No Kill shelter providing homes to
unwanted companion animals. LTBHS receives no government funding and
relies on the generosity of our donors and members to fund all programs. Your
support is greatly appreciated. For more information about LTBHS, visit us on
line at www.greatpets.com.