WKCQ Saginaw cmf carshow entryform Page 1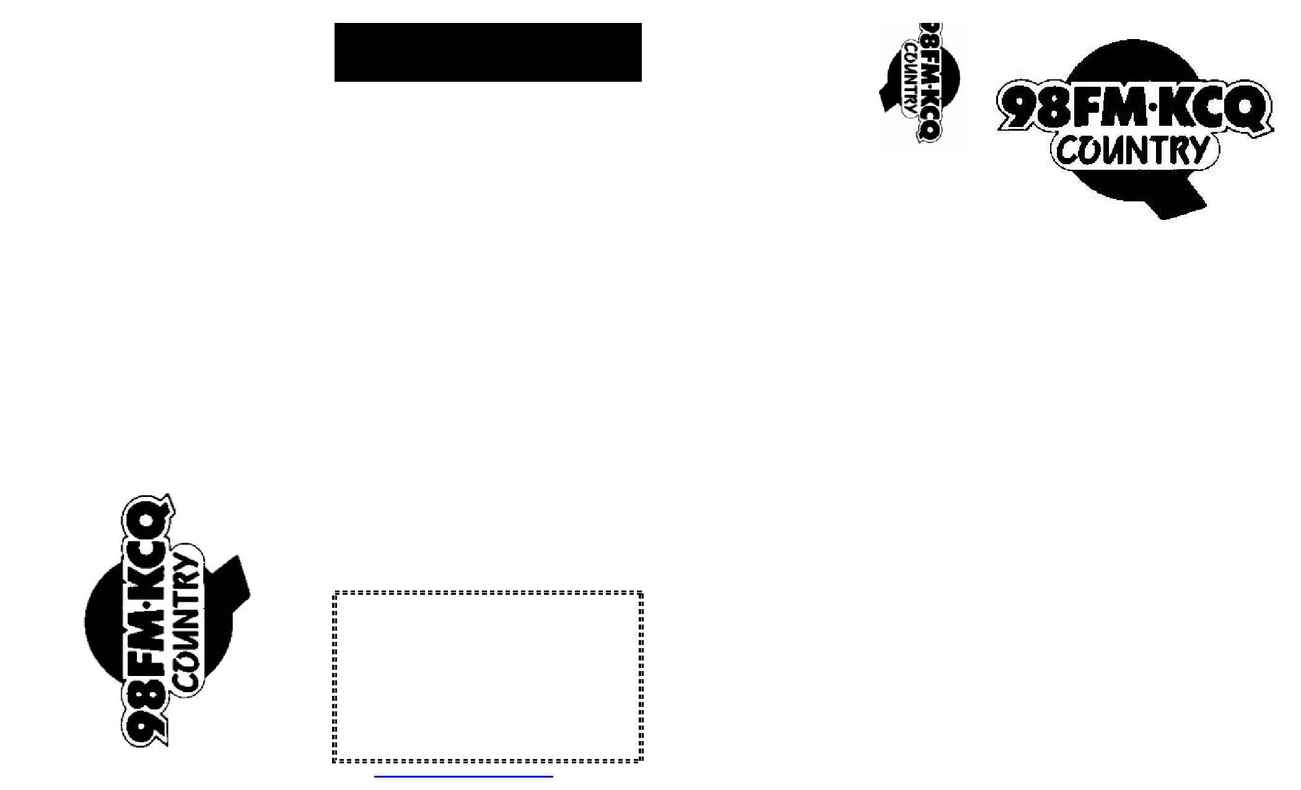 June 19, 2004
P
.
O
.

B
o
x

1
7
7
6

a
g
i
n
a
w
,

M
I


4
8
6
0
5

From South and East of Saginaw:
Take I-75 to M-46 West. Follow
M-46 into Saginaw. Turn right at
Fordney Street, the last street before
you reach the Saginaw River (The
Saginaw YMCA is on the corner)
Take Fordney approximately one
block north to the entrance to
Ojibway Island.

From West of Saginaw:
Take M-46 East across the Rust
Street Bridge over the Saginaw
River, turn Left at Fordney Street
and proceed as directed above to
Ojibway Island.
Mustang Club of
Mid-Michigan
K
C
Q

C
o
u
n
t
r
y
M
u
s
i
c

F
e
s
t

S
a
t
u
r
d
a
y
,

J
u
n
e

1
9
,

2
0
0
4
S
t
a
r
r
i
n
g
:


J
o

D
e
e

M
e
s
s
i
n
a
PDF created with FinePrint pdfFactory trial version
http://www.pdffactory.com