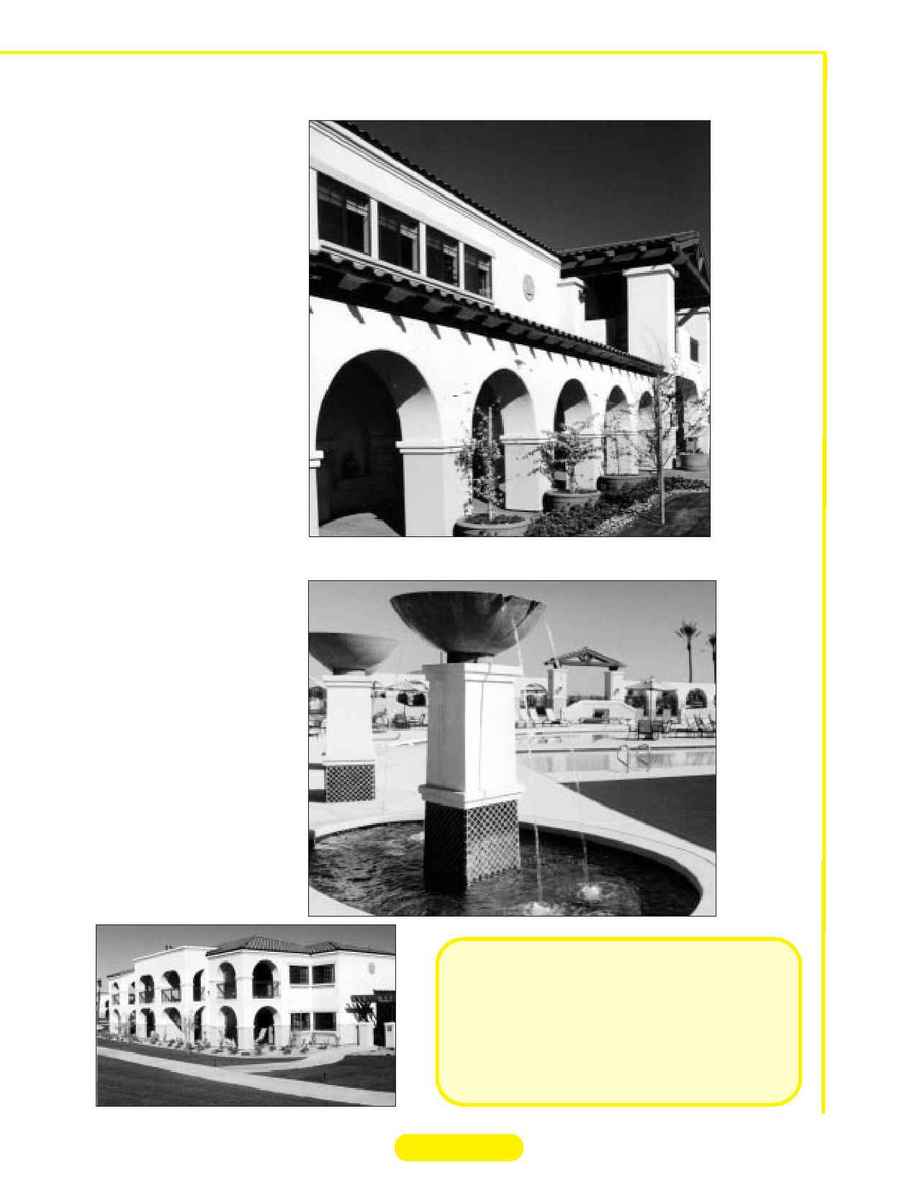 The Legacy Golf Resort Opens in Phoenix
Above, the Clubhouse features a pro shop, restaurant and fitness center.
The 2000 Standard Register PING
LPGA golf tournament was held at this
site in March.
Below, one of 12 two-story Casita
groups.
A century ago, the incentive
was a free cow and 50 chickens to
purchase 10 acres of land in an
area of Phoenix known as South
Mountain. Today, incentives
include golf, tennis, swimming,
shuffleboard, a fitness center,
dining and luxury accommo-
dations for business and vacation
travelers.
anchors the 280-acre master-
planned community developed by
Sunbelt Holdings, Carefree
Partners and Shell Vacations.
Developed and operated by
Shell Vacations, LLC, the resort
includes a clubhouse, admini-
stration center and 328 luxury
suites (master and studio) offering
guests amenities such as a full
kitchen, living and dinning area,
whirlpool tub, separate shower
stall and private patio.
history of successful time-share
projects in Arizona, California,
Florida, Hawaii and Mexico.
Designed by DFD Architects
and The Hulbert Group, the
Arizona project preserves the
cultural heritage of old Phoenix
while providing all the amenities
of a first-class resort.
18-hole championship golf course
is operated by In Celebration of
Golf and is home to a branch of
the John Jacob's Golf Schools.
This property is the first golf
resort to be built in the valley in
over a decade and is one of the
first master-planned communities
in the area.
Did You Know...
Below, numerous water features are included throughout the project.