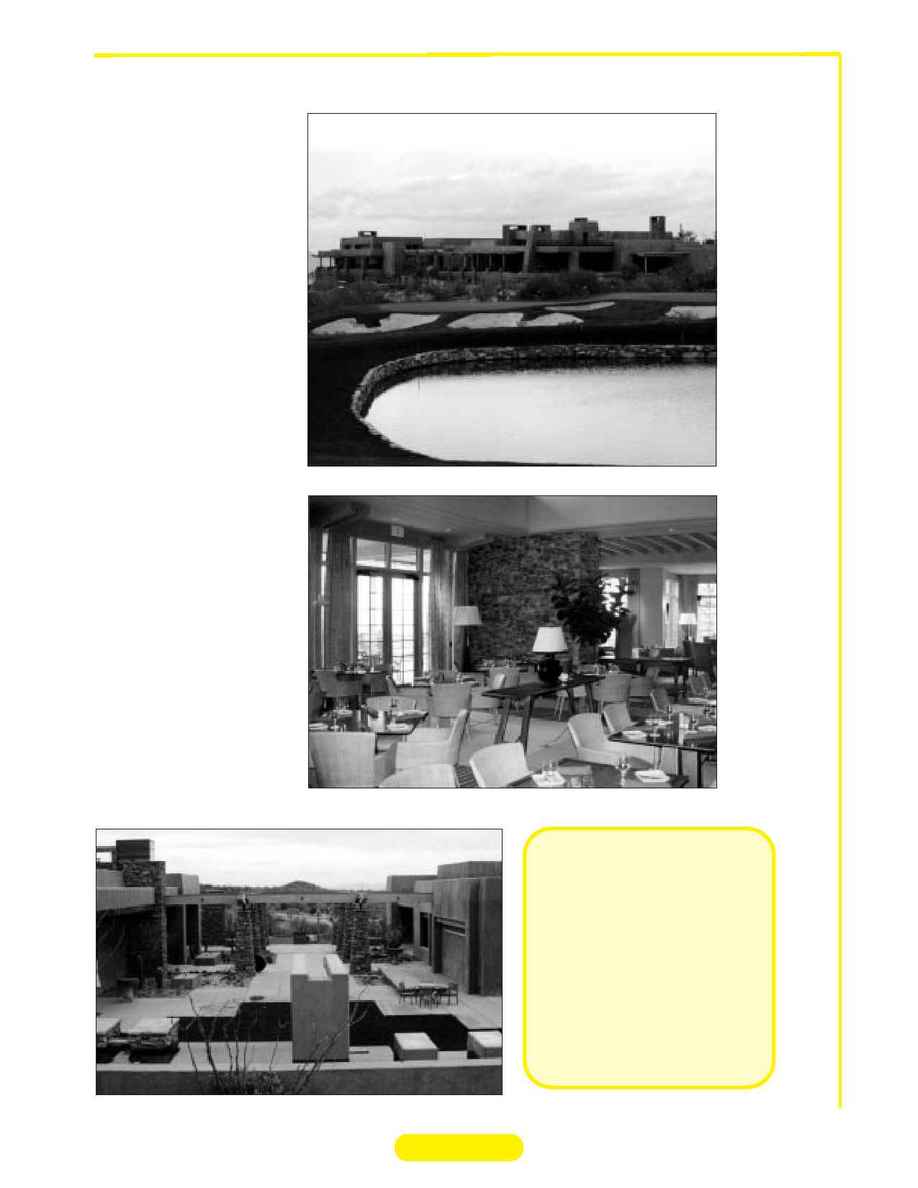 Mountains in northwestern Pima
County, Arizona, The Gallery is
fast becoming one of the most
sought-after golf destinations in
the southwestern United States.
The Tom Lehman/John Fought-
designed course cascades east and
west from the centralized
clubhouse.
national, the entire clubhouse
encompasses nearly 30,000 s.f.,
including the 11,500 s.f. restaurant
and dining terrace. The clubhouse,
golf shop and cart barn fill the
two-story building facing west,
while the restaurant and terrace
majestically look down on the first
fairway and ninth green. The
acclaimed firm Joszi Meskan
Associates (JMA), San Francisco,
handled interior design
responsibilities.
"Together, H&S, T. L. Roof
& Associates and JMA bring a
world of design and construction
experience to The Gallery Golf
Club. All with the goal of crafting
a work of art that will be
completely original -- and truly
inspirational." (The Gallery
newsletter, fall 1999).
The project incorporates the
existing natural formations of rock
outcroppings and vegetation with a
goal of careful integration. The
Gallery project recently received
an Award of Merit from Southwest
Contractor for Outstanding
Architectural Design for their
1999 Best of Arizona awards.
The Gallery Fountain and Courtyard.
The Gallery Clubhouse & Restaurant.
The Gallery Dining Area.
The ninth hole at The
Gallery is a 725-yard, par
5 from the tips, making it
one of the longest holes in
the country.
Did You Know...