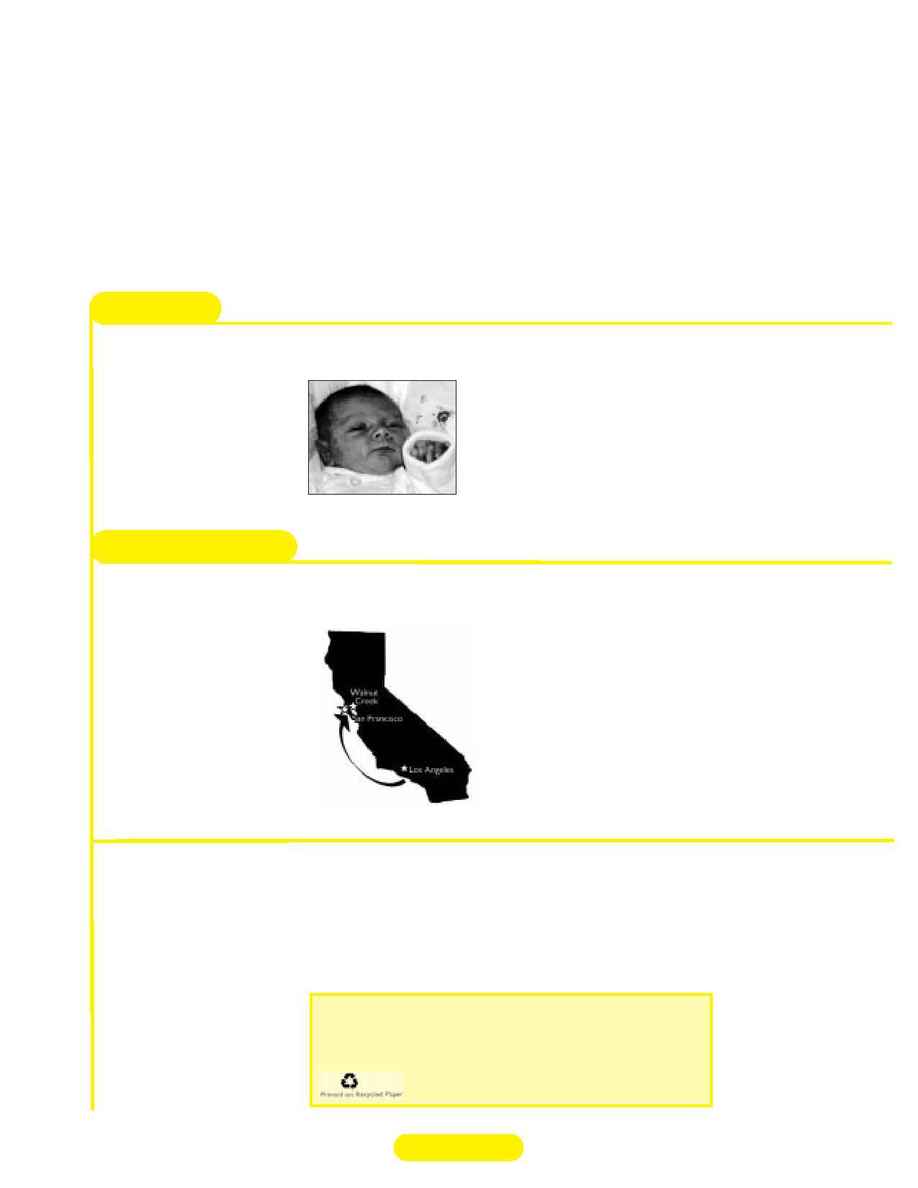 Tucson's Kim Hirsh,
Management Information Systems
Assistant; Matt Hauser, Intern.
Denver's Chris Boring, Project
Manager; Darrell Thompson,
Project Manager; Tom Hammar,
Project Engineer; Ken Greene,
Project Superintendent; David Olson,
Assistant Project Superintendent;
Melissa Holst, Receptionist.
Chicago's Lorraine Andrews,
Office Manager; Lachell Jeffries,
Office Manager; Bob Jurica,
Superintendent; Rick Polak, Project
Engineer; John Davids, Project
Engineer; Geri Maslan, Office
Manager; Dahna Jones, Receptionist;
Dennis Murzyn, Project Manager;
Rick Marshall, Superintendent.
California's Mike A. Balloy,
Project Superintendent; Paul Leang,
Project Engineer; Rosa Maria
Dorado, Office Manager.
2751 N. Clybourn Avenue
Chicago, IL 60614
(773) 755-1611
(773) 327-4806 fax
T.L. Roof & Associates
Construction Co.
710 S. Campbell
Tucson, AZ 85719
(520) 792-0734
(520) 792-0958 fax
14062 Denver West Pkwy., Ste. 240
Building #52 - Denver West
Golden, CO 80401
(303) 238-7900
(303) 462-2128 fax
4511 E. Kerby Avenue
Phoenix, AZ 85040
(480) 921-8000
(480) 921-8937 fax
675 Ygnacio Valley Road,
A202
Walnut Creek, CA 80401
(925) 279-1350
(925) 279-1363 fax
5245 Pacific Concourse Dr.,
Suite 260
Los Angeles, CA 90045
(310) 643-7900
(310) 643-6541 fax
Jim Ivan (Chicago) to Assistant
Project Manager from Senior Project
Engineer
Pat McGowan (Chicago) to
Organizational Development Director
from Estimator
Alison Ton (Chicago) to
Marketing Coordinator from Office
Manager.
Makayla Marie O'Neil was
born November 10, 1999,
to Bill (Chicago) and Amy.
W.E. ONeil Construction Company Offices
Broadening Horizons
announce the opening of our
newest office in Walnut Creek
serving the northern California
region from Sacramento to the
Silicon Valley.
With significant experience
building clean rooms for the
aerospace industry in Southern
California, the successful com-
pletion of a full service Marriott
Hotel and a strong desire to cap-
italize on the growing high tech
building market in Northern
California, W.E. O'Neil of
California made the decision to
open a new branch office.
"W.E. O'Neil is prepared to
make a significant contribution to
the Northern California building
industry. With over 15 years of
diverse project experience in
California, skilled personnel, and
the financial stability to back any
size project, we will continue a
long tradition of delivering the
Happenings
highest quality projects," said Len
Smith, Division Manager.
The Walnut Creek office will
be headed up by seasoned con-
struction veterans, Len Smith,
Division Manager, and Eric F.
Miller, P.E. Both have extensive
backgrounds in large retail and
hospitality projects, one of the key
markets in the expansion to
Northern California.