W.E. O'Neil currentonews Page 1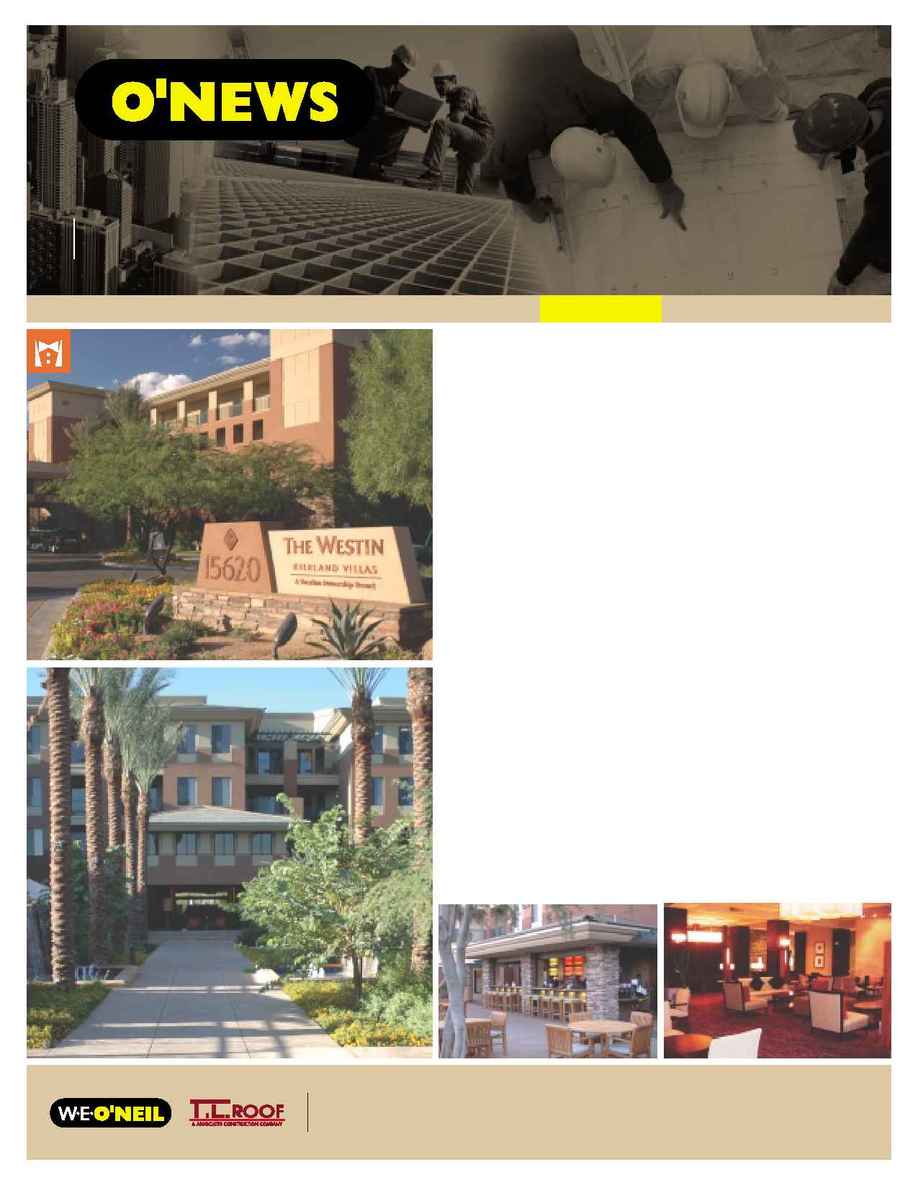 WESTIN'S FIRST
VACATION OWNERSHIP
RESORT IN ARIZONA
November 2004
www.weoneil.com
A Publication of O'Neil Industries, Inc.
O'Neil Industries Inc.
A Family of Construction
Companies.
FEATURE STORY
SAN FRANCISCO · LOS ANGELES
Phase I of Westin's newest vacation ownership resort,
The Westin Kierland Villas, opened their doors for guests
in March 2004.
Located on 10 acres within the exclusive 730-acre master-planned
community of Kierland, is the new Westin Kierland Resort & Spa.
This beautiful resort is located in one of the most desired areas of
Arizona and includes 51 two-bedroom villas. Each two-bedroom
villa is designed to capture the modern luxury and style in keeping
with the Westin name.The fully-equipped kitchens include every-
thing needed for a gourmet meal. The separate living room and
dining room provide plenty of space for families and guests. The
master bedroom is its own oasis complete with a whirlpool tub.
(CONTINUED ON PAGE 2)
(Top Left):
Prepare to see the world "Westin style"
(Bottom Left)
: Plush landscaping and numerous
waterfalls welcome guests to a world of an extraordinary vacation experience
(Bottom Middle)
:
Pool bar and shaded areas at the adult pool
(Bottom Right)
: Lobby/sitting area in main building