W.E. O'Neil currentonews Page 7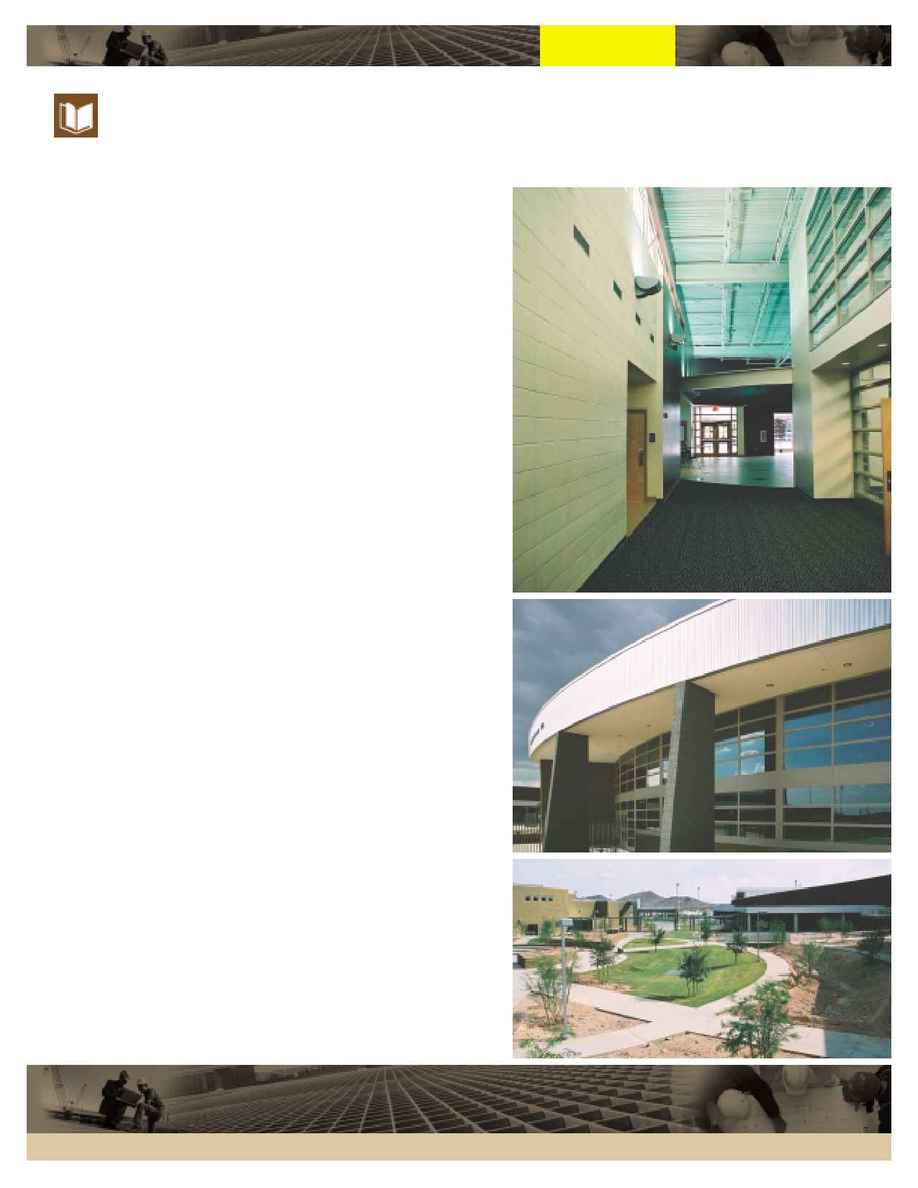 CREATING UNITY BETWEEN ARCHITECTURE
AND THE NATURAL ENVIRONMENT
Located on a 60-acre site, the five building locations on the campus
were dictated by a natural wash that bisects the land. Using this in
the architect's plan, the construction was designed to create unity
between the buildings and the natural environment by making this
same wash a part of the school's courtyard setting.The campus plan
also maximizes natural light in the classrooms.
The school, designed by DLR Group, also embraces a "house concept"
which offers a "school within a school" atmosphere. Each house has
its own classroom science lab, computer labs, restrooms, and teacher
planning centers.The houses subdivide the 2,000-student population
into smaller learning communities allowing for a more personable
The campus includes more than 325,000 s.f. of such special amenities
as a 500-seat performing arts center and orchestra pit, production
studio, and black-box theater, a practice and competition gymnasium,
and a state-of-the-art library which will be run as a Maricopa County
public library through an intergovernmental agreement.
W. E. O'Neil Construction partnered with Abacus Project Management,
Inc. on the CM-at-Risk contract which included 12 months of pre-
construction phase services prior to start of construction in
(Top)
: Administration Building includes clerestory windows for natural light
(Middle)
: Performing Arts Center
(Above)
: Courtyard area includes walk
ways, grass and sitting areas for the students
www.weoneil.com
JOBS WELL DONE
7
Deer Valley Unified School District's newest high school,
Boulder Creek, opened its doors to students of the Anthem
community just north of Phoenix, Arizona for the start of
the fall semester.