W.E. O'Neil currentonews Page 6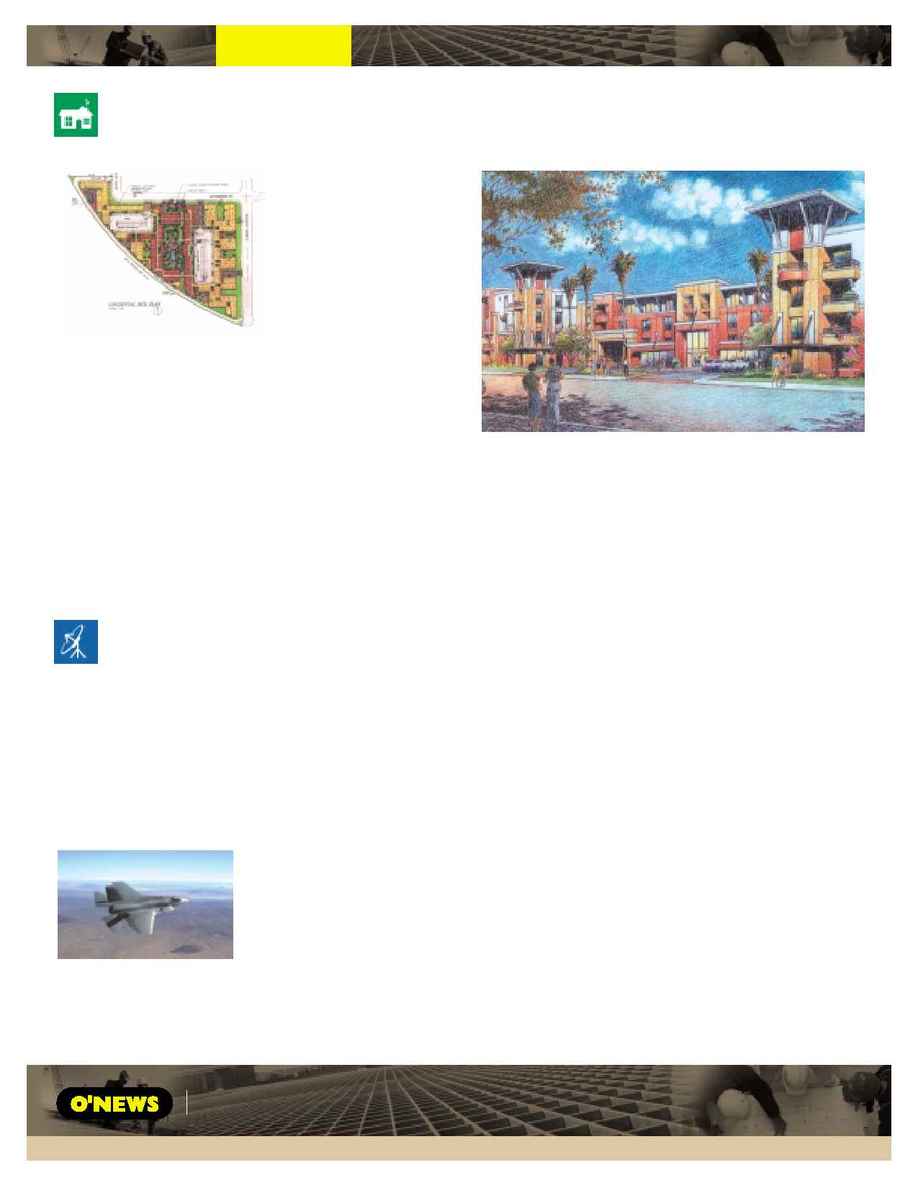 November 2004
A Publication of O'Neil Industries, Inc.
FROM THE FIELD
6
W. E. O'Neil Construction has recently completed the first phase
on the F-35 Joint Strike Fighter SDD Final Assembly Line. The
work included installation of overhead electrical lighting, automated
tooling systems, dual air lines, and fire suppression systems.
By coordinating efforts with the onsite team, the schedule was met
for Phase I. "I am very pleased with the performance and quality
of work by W. E. O'Neil and their efforts have been recognized
by senior program management," noted Mr. Leonard, Project
Engineer for Northrop Grumman.
W. E. O'Neil is also currently providing design-build services at
Edwards Air Force Base for testing and housing facilities for the
JSF planes. The W. E. O'Neil project team is experienced in
working in the high security, advanced manufacturing facility
environment and has met the critical schedules enabling the
Northrop team to meet its production goals.
(Above)
: Photo of Joint Strike Fighter aircraft
WORKING TO ADVANCE THE JOINT STRIKE
FIGHTER PROGRAM WITH NORTHROP GRUMMAN
AND THE ARMY CORPS OF ENGINEERS
W. E. O'Neil Construction
has begun grading on an 11
multi-family housing project
for Archstone Communities
in San Diego, California.
Art Television Studios, the
part of a larger development initiative creating a live-work
environment in an area that is primarily office and industrial
space. The three and four-story apartment building will be
wrapped around two integrated concrete parking structures
providing over 1,000 spaces for residents. Amenities for residents
will include a central swimming pool, spa and recreation area,
outdoor exercise stations, and several outdoor courtyard areas.
The project will be turned over in 5 phases to enable leasing
and occupancy of apartment units prior to the scheduled
summer of 2006 final completion. Architects Orange is providing
(Above)
: Street level view of Archstone Center
ARCHSTONE WARNER CENTER BEGINS GRADING