W.E. O'Neil currentonews Page 3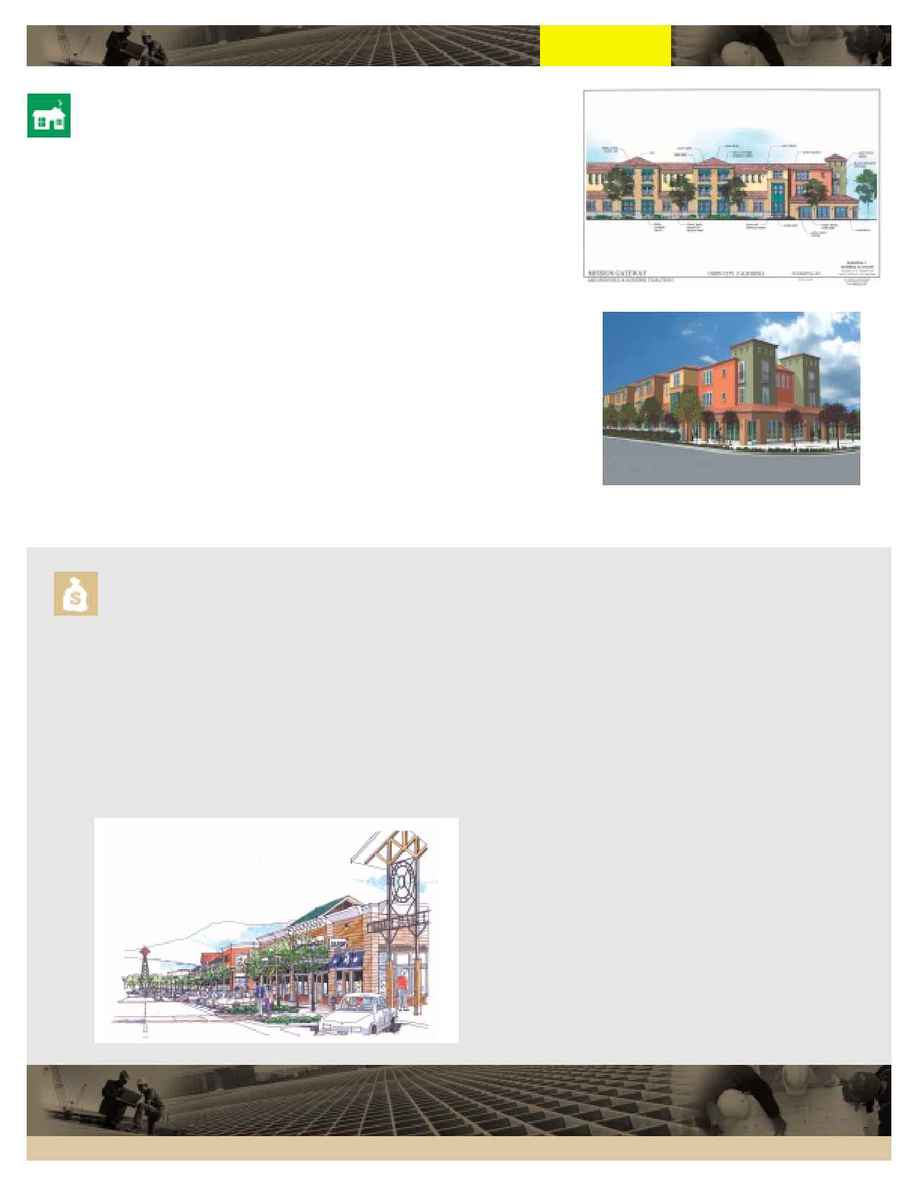 COLORADO HIGH COUNTRY RETAIL
CENTER BREAKS GROUND
Denver developer, Miller Weingarten Realty, selected W. E.
O'Neil Construction to build the first phase of the new
Glenwood Meadows Shopping Center, which will be the
largest development in the history of Glenwood Springs,
Colorado. At 490,000 s.f. built-out, the center will include
retail and office space, 475 future apartments and town-
houses, as well as a future hotel site. Designed by RTA
Architects of Colorado Springs, Colorado, Phase I of the
competitively bid project calls for W. E. O'Neil to move more
than 1.6 million yards of dirt while delivering pad sites for
Lowe's and Target stores, as well as the full-site development.
Phase II will consist of constructing the retail and commer-
cial buildings for national tenants Bed, Bath & Beyond, PetCo
and Gart Sports, to be completed by October 2005.
"O'Neil's flexibility to meet the Owner's needs is unparalleled
in the industry," stated Art Belz of Miller Weingarten. W. E.
O'Neil has successfully completed several Denver area retail
projects for Miller Weingarten.The project site in Glenwood
Springs is located immediately below Red Mountain, much of
which burned in the 2002 Coal Seam fire. Groundbreaking
ceremonies were held on August 19, 2004.
www.weoneil.com
MISSION GATEWAY
AFFORDABLE HOUSING
PROJECT BREAKS GROUND
IN UNION CITY, CALIFORNIA
W. E. O'Neil Construction is beginning site grading for the Mission
Gateway Housing project, a 120-unit affordable housing complex on a city
redevelopment site. Developed by Mid Peninsula Housing Corporation and
designed by the Dahlin Group, the project consists of three wood-frame
buildings over concrete parking structures and a separate community
center. Amenities such as a swimming pool, basketball court, and retail
areas are also incorporated in the complex to provide convenient access
for the residents.To minimize disturbance to the neighboring residents, a
pre-cast fence will be erected along the rear property line. W. E. O'Neil
Construction will manage the relocation of more than 1 mile of overhead
utilities along a major traffic road bordering the site. Construction duration
is scheduled for 15 months with a target completion date of December 2005.
FROM THE FIELD
3
(Top)
:Three-story elevation renderings
(Bottom)
: Rendered view from the corner of Mission Street
"O'Neil's flexibility to meet the Owner's
needs is unparalleled in the industry."
- Art Belz, Miller Weingarten Realty
(Below)
: Glenwood Meadows rendering
courtesy of RTA Architects