W.E. O'Neil currentonews Page 2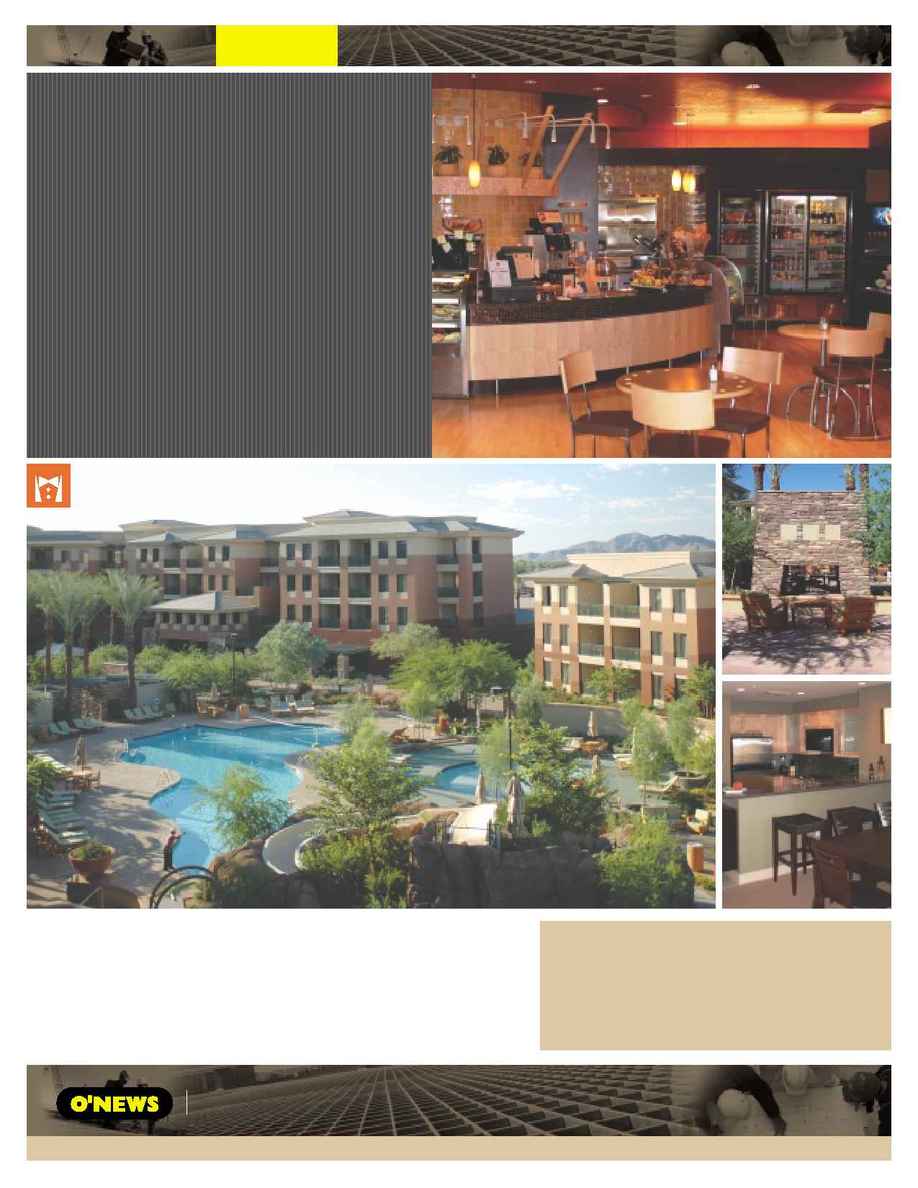 November 2004
A Publication of O'Neil Industries, Inc.
FEATURE STORY
2
Designed by DFD Cornoyer Hedrick, the Westin Kierland
Villas, which are adjacent to the Kierland Golf Club, have a
lavish amenities package featuring a large family-oriented
pool complete with water slide, cabanas and outdoor fire-
place. In addition, there is a tot's pool and an adult-only
pool. Gas barbeque grills, separate family and adult spas, a
fitness center and a poolside pavilion combine to give
owners and guests the perfect place to relax.
WESTIN'S FIRST VACATION
OWNERSHIP RESORT IN
ARIZONA
(CONTINUED)
(Top):
McDowell Market and Grill offers guests another option.
(Above):
Amenities include a family-oriented
pool, a tot's pool and an adult-only pool
(Middle Right)
: Sitting area with fire pit for stargazing during cool
desert evenings
(Bottom Right)
: Fully equipped kitchen in one-bedroom premium villa
According to The American Resort Development Association,
an industry trade group, Arizona is one of the top ten states
for vacation ownership developments.
DID YOU KNOW ?