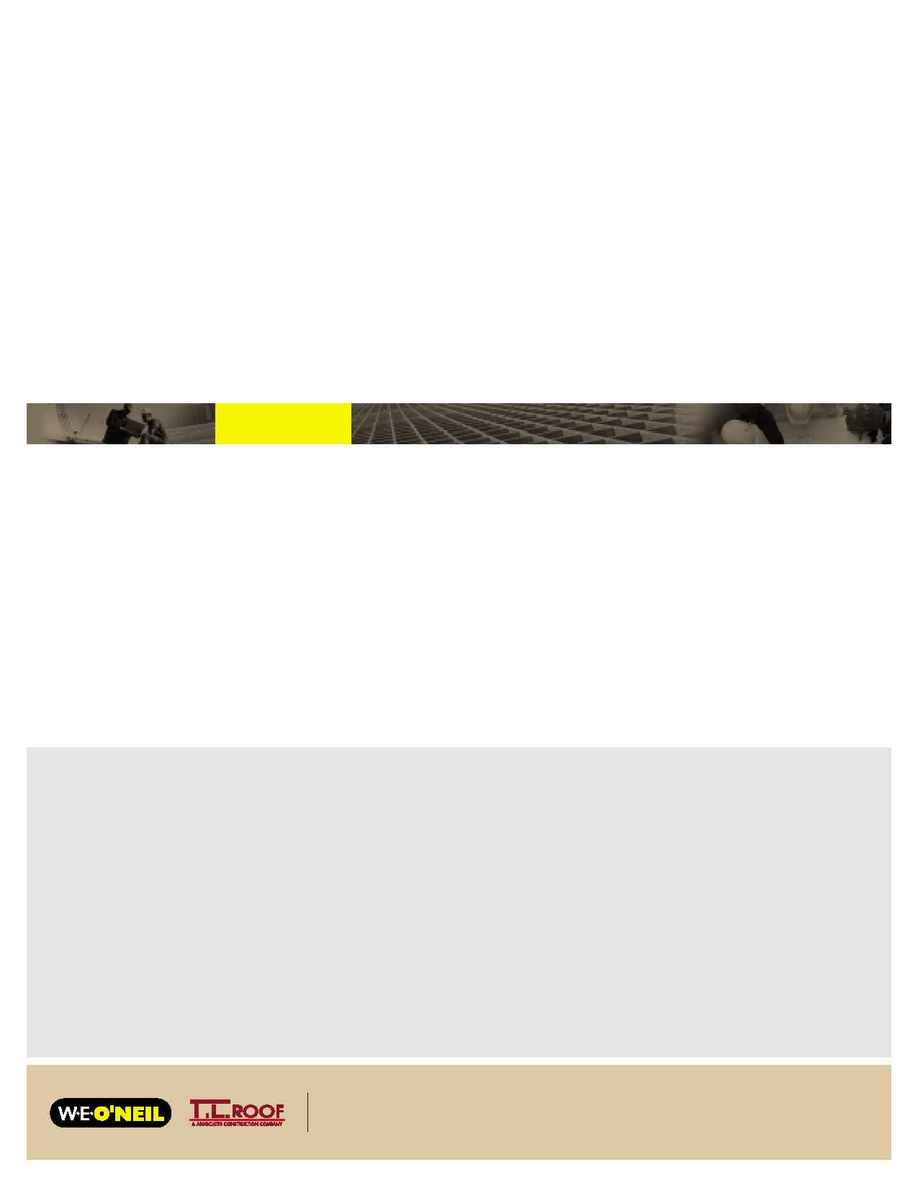 O'Neil Industries Inc.
A Family of Construction
Companies.
START-UPS
CHICAGO
John Koelsch - Project Engineer
Jorge Saieh - Project Engineer
Kristina Isom - Receptionist
PHOENIX
Courtney Kasper - Project Engineer
Jessica Chromy - Project Coordinator
John Brakeman - Project Manager
Sis Carter - Marketing Coordinator
Kathleen McWilliams - Project Coordinator
Brent Peterson - Assistant Project Superintendent
TUCSON
Mark Brennand - Senior Estimator
LOS ANGELES
Chris Dhaliwal - Project Manager
Steve Warmbier - Project Manager
Frank Meza - Project superintendent
Jeffrey Reed - Project Superintendent
Mary Padres - Project Engineer
Carol Liu - Office Manager
DENVER
Bruce Herbert - Senior Estimator
Brian Richardson - Project Manager
Andrew Wolper - Project Engineer
Michael Hockett - Project Engineer, LEED
Donna Dunne - Project Coordinator
EXPANSIONS
CHICAGO
Michelle Zenz - Office Manager
PHOENIX
Randy Shull - Project Superintendent
Jake Fetters - Assistant Project
Have comments on the new O'NEWS? Email us at: tmiller@weoneil.com.
CHICAGO
2751 N. Clybourn Avenue
Chicago, IL 60614
Phone: 773/755-1611
Fax:
Joanna Haerle
T.L. ROOF & ASSOCIATES
CONSTRUCTION COMPANY
710 S. Campbell
Tucson, AZ 85719
Phone: 520/792-0734
Fax:
Kay Brown
ARIZONA
4511 East Kerby Avenue
Phoenix, AZ 85040
Phone: 480/921-8000
Fax:
George Hulstrom
CALIFORNIA
5245 Pacific Concourse Drive
Suite 260
Los Angeles, CA 90045
Phone: 310/643-7900
Fax:
Phil Friedl
NORTHERN CALIFORNIA
675 Ygnacio Valley Rd. Ste. A-202
Walnut Creek, CA 94596
Phone: 925/279-1350
Fax:
Len Smith
COLORADO
14062 Denver West Parkway, Ste 240
Building 52, Denver West Office Pk.
Golden, CO 80401
Phone: 303/238-7900
Fax:
Jeff Strom
O'NEIL INDUSTRIES, INC. COMPANY OFFICE LOCATIONS
HAPPENINGS
W.E. O'NEIL CONSTRUCTION CO.
2751 N. CLYBOURN AVENUE
CHICAGO, IL 60614