W.E. O'Neil currentonews Page 10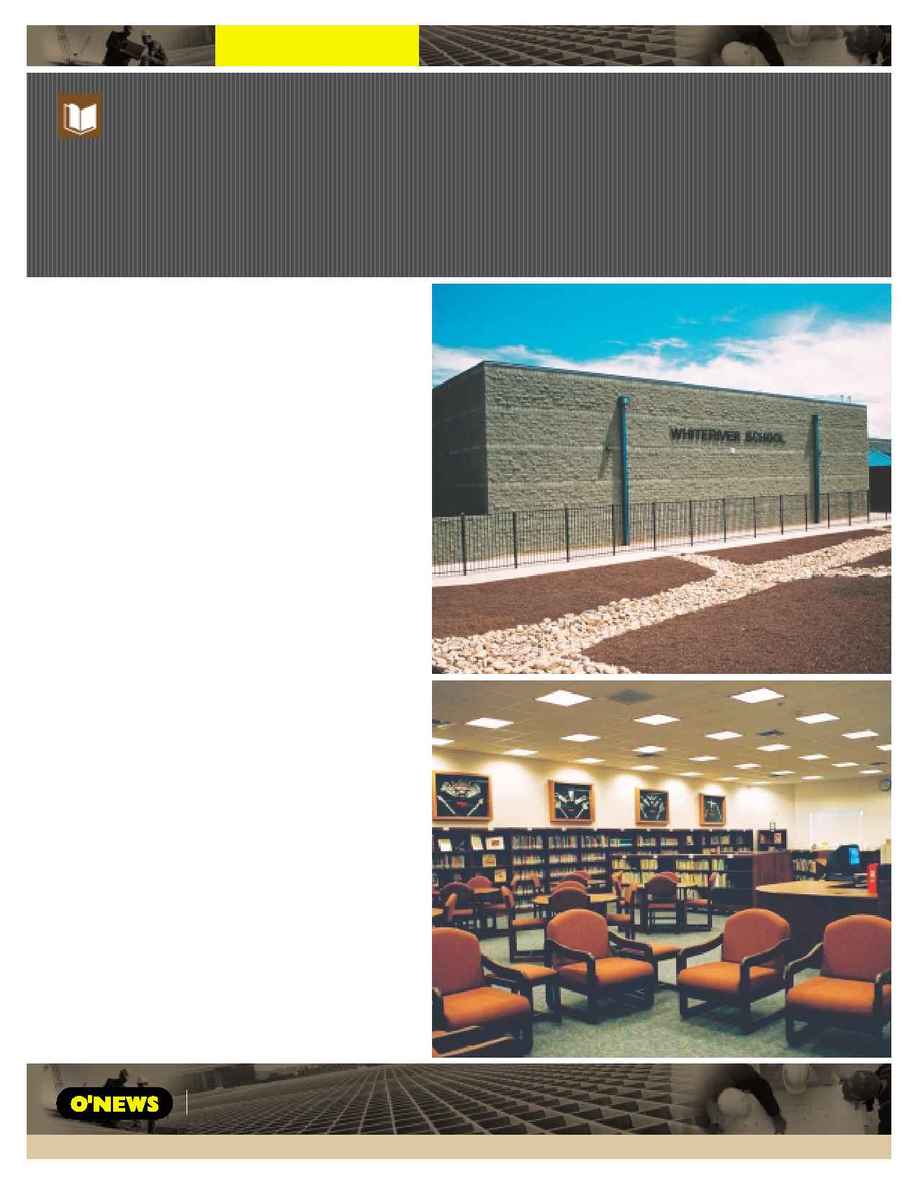 FOREST FIRE PROVES TO BE SMALL
CHALLENGE FOR O'NEIL TEAM
JOBS WELL DONE
This multi-phased CM-at-Risk contract began with the
demolition of 27 existing buildings and completed with a
new 76,000 s.f. K-6 elementary school consisting of class-
rooms, a cafeteria, a gymnasium, literacy center, and
The project team of W. E. O'Neil Construction, Pinnacle
One-Project Manager, and Spragins & Hinshaw Architects,
worked through numerous unforeseen site conditions in
preparation for the new school.As they broke ground, their
focus turned to the challenges of weather conditions and
the logistics associated with building in a rural community.
What was not planned for was a forest fire that came
within a couple of miles of the community and caused
the cancellation of material deliveries and the evacuation
of the Town of Whiteriver. According to Mike Migdat,
Project Superintendent, "shifting winds and rainfall helped
control the fire and the residents were able to return to
their homes. Although the fire did set us back, we were
able to make up that time and open the school on schedule."
Dedication ceremonies in mid-August celebrated the opening of the new replacement Whiteriver
Elementary School located in Whiteriver,Arizona, a small community on the White Mountain Apache
Indian Reservation about 200 miles east of Phoenix.
November 2004
A Publication of O'Neil Industries, Inc.
(Top)
:The new home for over 500 students
(Bottom)
: Literary center includes computer lab for students' use
10