Facilities Matrix Group R 504 1195 St Clair W Toronto ON 1400sf Page 1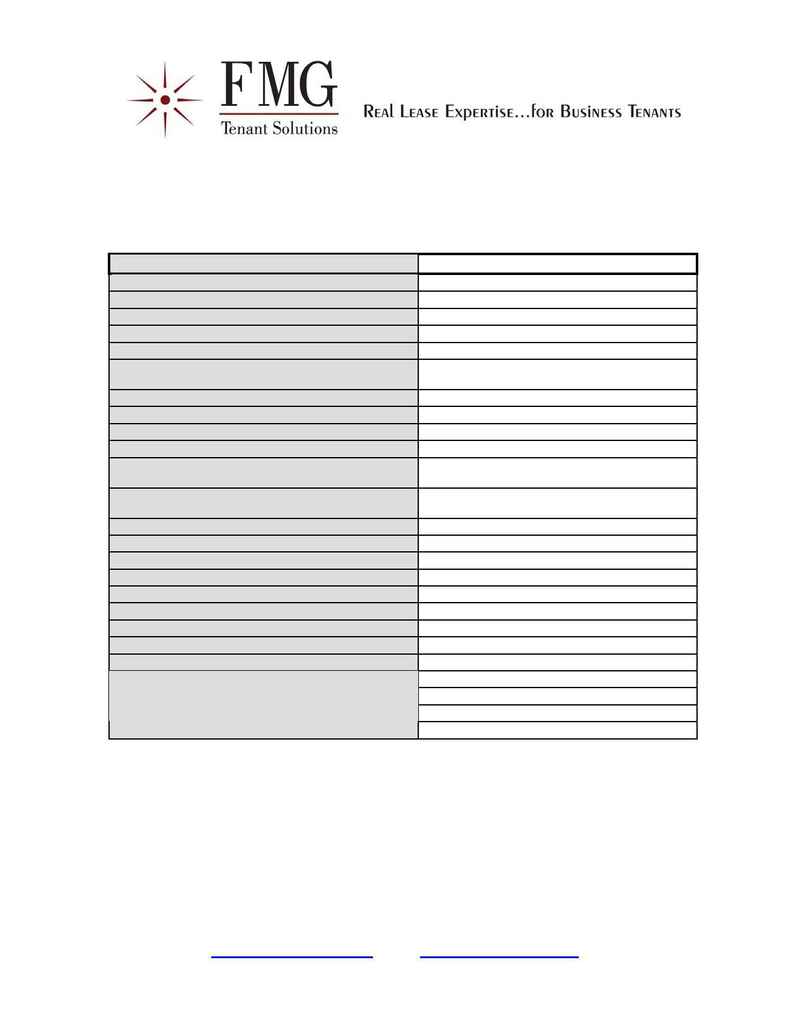 866 FMG (364) 4449 905.434.4639 905.434.5259 Fax
The information as stated below has been provided by the Property Landlord or their Property Management
firm.
Property Reference #:
Total Sq. Ft. available for Lease:
Strip Plaza, "Main St. Bldg", Indoor
Mall, House, "Big Box Centre" etc.
(Main, second, third etc.)
Accommodates those with Mobility Disabilities: Yes
Type of Parking:
On-Site, Street, Parking Garage etc.
Backyard & Street Parking
Type of Shipping/Receiving Dock:
Dock High, Drive-In, Man-Door
Landlord's Preferred Lease Term:
Landlord / Property Management Firm:
Telephone: 416.782.2502
E-mail Address:
Suitable for Variety, Dollar, Clothing,
Shoe, Fast Food, Cheque Cashing,
Office, Flower Shop
When calling please mention you found the location through FMG Tenant Solutions.
Need help with your Lease or determining if this location is best suited for your business; call us
at 905.434.4639 or 1.866.FMG.4449