Facilities Matrix Group FMG PP 2 110706 Page 6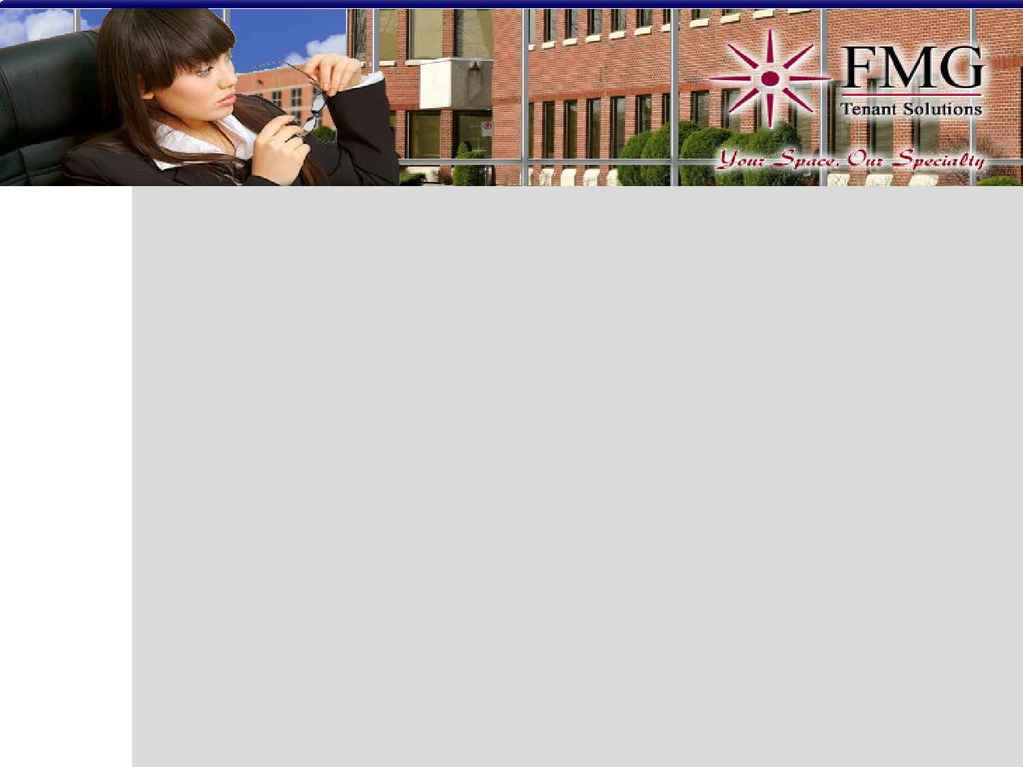 LEASE AUDITING:
Lease Risk & Liability Assessments (Detailed Reporting).
Operating Expense & Utility Service Audits.
Lease "In Compliance" Assessments.
Professional Recovery of Landlord Overcharges.
Lease Compliance Management Programs
LEASE ADVISORY:
Direction on Do's & Don'ts / Leasing Strategies.
Lease Negotiating Coaching, Assistance & Support.
One on One Counseling & Guidance with Landlord Disputes.
Educational Seminars & Group Training Sessions.
W
H
A
T
W
E
D
O