Facilities Matrix Group FMG PP 2 110706 Page 3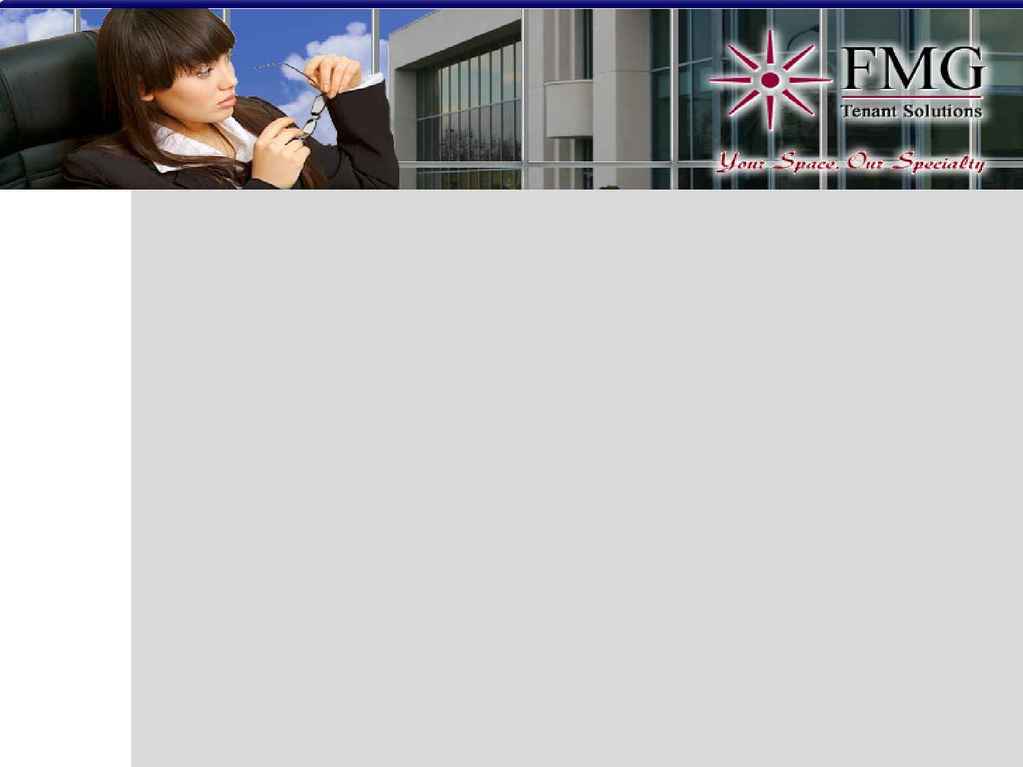 Retail, Office & Industrial Space Locators & "Lease Specialists".
Professional B2B Service provider devoted solely to the needs of Business
Tenants [small to mid-sized enterprises (SME's) & Large Corporations].
Privately owned and Canadian based with International service experience
throughout 12 different countries.
In October, 2000, evolved as a service unit of Facilities Matrix Group Inc.
(An outsourced Facilities Department for selected large Corporations with
multiple locations Worldwide ­ since 1994).
Leadership has over two decades of respected skill, knowledge & experience
within the Commercial & Industrial Development / Property Leasing Industries.
W
H
O
W
E
A
R
E