FRS Countrywear ss06 Page 17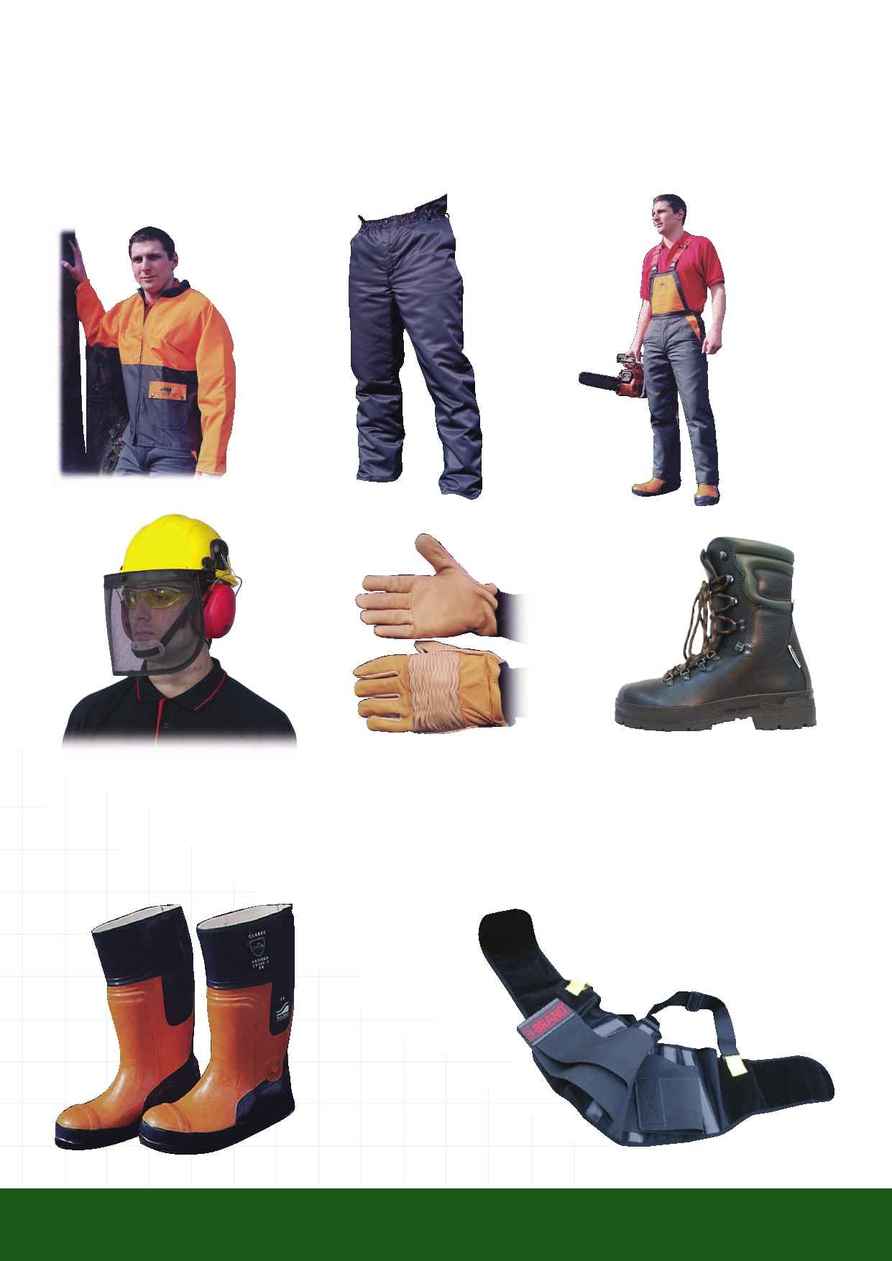 Chainsaw clogging nylon
protection in sleeves and
To comply with EU Legislation, anyone using a chainsaw MUST use equipment approved to the latest European standards to
protect from injury. The main danger areas are the head, the legs and the feet. We can offer a range to suit the occasional user
or the professional. Trousers and Bib & Brace come in two designs depending on the level of protection required. Design C
protects both the front and the back of the leg. Design A protects the front of the leg only.
If you cannot see what you are looking for please ask · All prices exclusive of VAT
To EN352-3 with mesh visor and ear muffs to EN397.
Complies to EN345-2. Laced
gusset at rear. Safety at a
protects the back during all
SOFT & COMFORTABLE LEATHER
To EN381-7 Class 1 Protection to back of left
hand with Kevlar lining and stitching to protect
the most vulnerable areas.
In water resistant leather. Steel toe cap and mid-sole