FRS Countrywear ss06 Page 16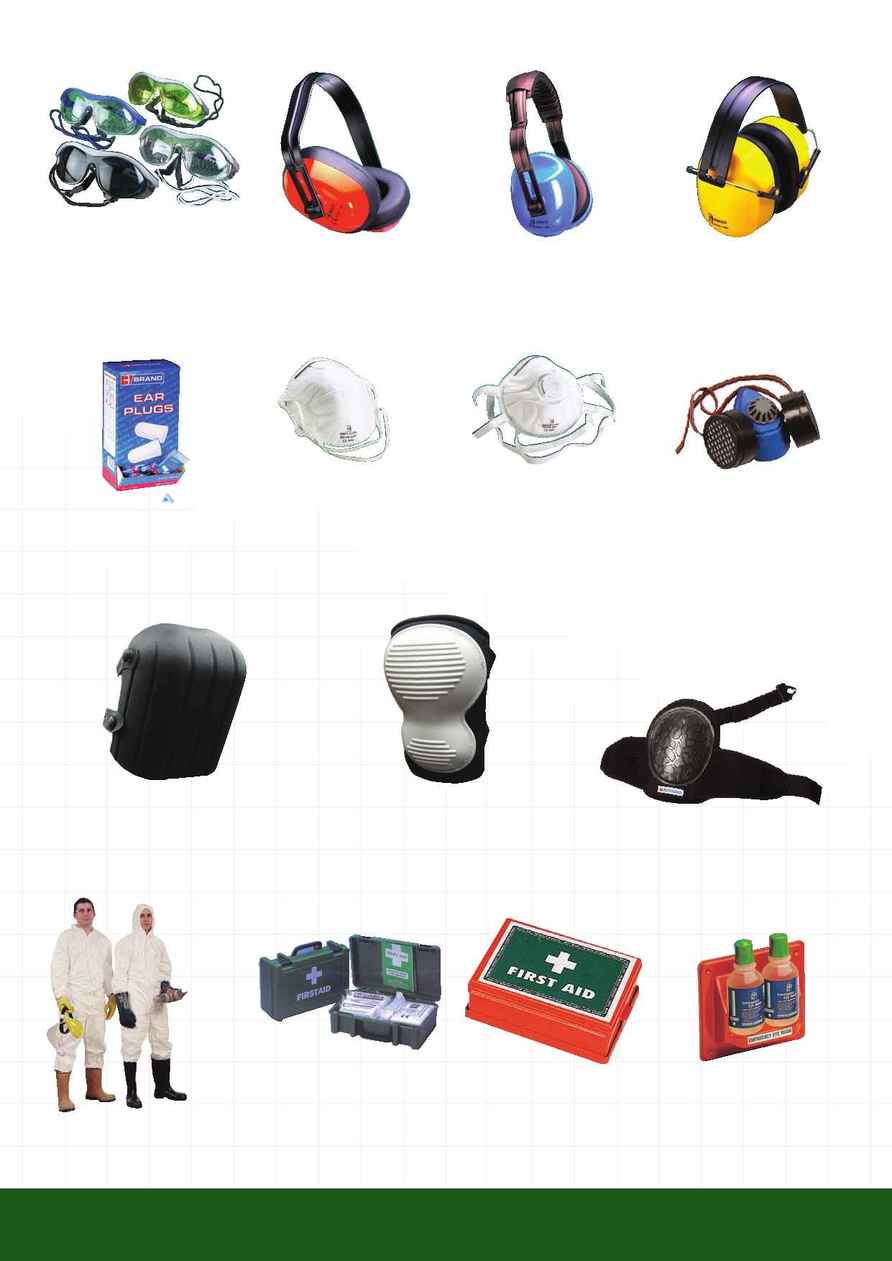 Conventional style with two
front pockets and two lower
patch pockets. Adjustable
in Regular or Tall fitting
Hardwearing 100% cotton canvas. Multipocketed zip
off trousers offer two styles for the price of one
in Regular or Tall fitting
www.bestinthecountry.co.uk
Stiffened collar and one breast pocket.
Ideal for meetings or events.
Two pockets with button down flap.
If you cannot see what you are looking for please ask · All prices exclusive of VAT
Traditional style with one breast pocket.
Complete with unique neck clip and
cord. Side shields. 99.9% UV protection.
Clear, yellow or shaded lens.
Economy Ear Defender. Lightweight
robust design. Adjustable headband.
Conforms to EN352. (SNR27).
Superior Ear Defender. Padded
adjustable headband. Conforms to
Contains sufficient equipment
for a small workshop or office.
Supplied with bracket to attach to
vehicle. Essential when staff may be
long distances from base.
Holding two 500ml bottles of sterile
Refill bottle of saline eyewash
Comply to EN312-2. Packed in pairs.
per dispenser box of 200 pairs.
Complying to EN149 P2. Suitable for use
with most types of spraying. Please
check with spray manufacturers
recommendation. If in any doubt,
TWIN VALVE
RESPIRATOR
Complies to EN143-FFP3. Twin
valves for reduced inhalation
breathing resistance so ideal for
heavy manual work. Protects against
Avian Flu as well as most types of
Protects from fine dusts, fibres and
liquids. Ideal for protection whilst
handling chemicals or spraying.
Heavy duty nylon construction to resist abrasion and
tear. Adjustable clip buckle and velcro closure for
ease of fitting. Hard shell cap to ease swiveling. Gel
foam centre to cap for even weight distribution when
worn for long periods. An all round superior Knee Pad.
Adjustable fold away headband. Self
aligned earcups. Conforms to EN352
Made from medical grade PVC. Conforms
to EN140. Features include sliding head
strap, rolled edge face seal for comfort
and twin filters for the wearer who
requires reduced inhalation breathing
resistance e.g. heavy manual work.
Compatible for use with face shields and
welding shields. Includes ABEK filters for
most types of gases and vapours.
Spare filters CODE BBABEKF £5.00 Per pair
These soft knee pads protect against the rigors inher-
ent in kneeling on hard or rough surfaces. The one
piece impact resistant rubber pads with adjustable
straps keep you in your comfort zone.
This deluxe model offers excellent
protection with the added benefit of a
non marking material that won't mark up surfaces.
In addition, its rubber-like surface and gripping
ridges help prevent against sliding and slipping.