Arts and Hearts Printable Catalog Order Form Page 1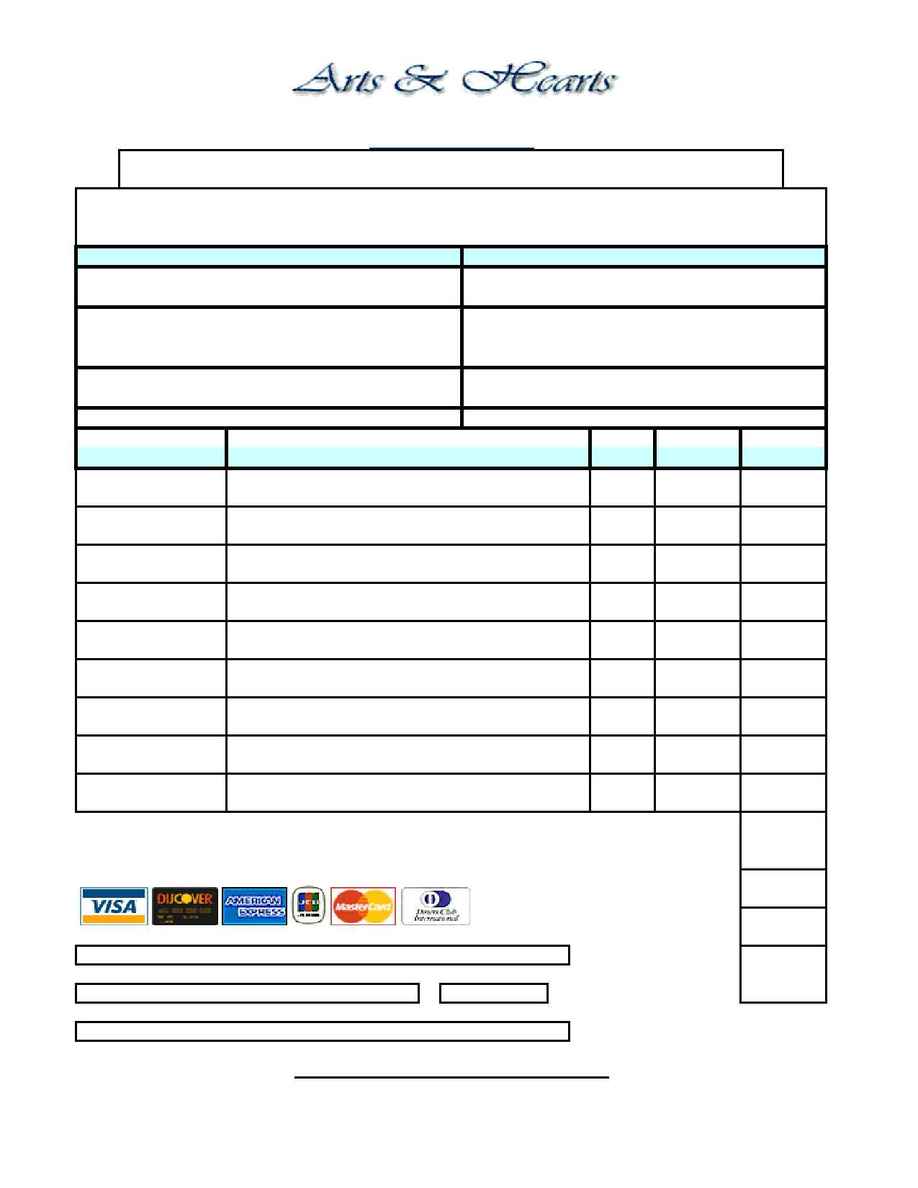 PAYING BY: (Circle One) CHECK or MONEY ORDER
(ENCLOSE CHECK OR MONEY ORDER)
CREDIT CARD: CIRCLE TYPE
SHIPPING CHARGES APPLY AS FOLLOWS:
27 John Street, Westminster, MD 21157
phone (410) 259-7348 fax (410) 752-2534 email orders@artsandhearts.com
14.50
TOTAL
PRICE EA.
14.50
TO PAY BY CHECK OR MONEY ORDER - YOU MAY COMPLETE ORDER ONLINE & MAIL YOUR PAYMENT ONLY TO US AT THE ADDRESS LISTED. OR
YOU MAY COMPLETE THIS ORDER FORM & MAIL WITH YOUR PAYMENT. CREDIT CARD PAYMENTS ACCEPTED ONLINE OR YOU MAY COMPLETE THE
ORDER FORM AND MAIL OR FAX WITH YOUR CREDIT CARD INFORMATION COMPLETED. ORDERS USING ANY PAYMENT METHOD MAY BE PHONED
SHIP TO ADDRESS IF DIFFERENT
CUSTOMER NAME & ADDRESS
ONLINE PARTY CODE?
TOTAL ITEMS
MD RESIDENTS
ADD 5% TAX
SHIPPING CHARGES
TOTAL DUE
PAYMENT AUTHORIZATION:
ITEM
EX: 16 oz Apothecary
Spiced Cranberry
RETAIL ORDER FORM
PRICES SUBJECT TO CHANGE WITHOUT NOTICE. AVAILABILITY ON SOME ITEMS (SUCH AS SOAPS) CHANGE FREQUENTLY. CHECK
WEBSITE FOR CURRENT AVAILABILITY. NOT ALL ITEMS LISTED.
1
QTY
ENTER SCENT CHOICE(S), COLOR CHOICE, ETC