Arts and Hearts Printable Catalog Scent List Page 2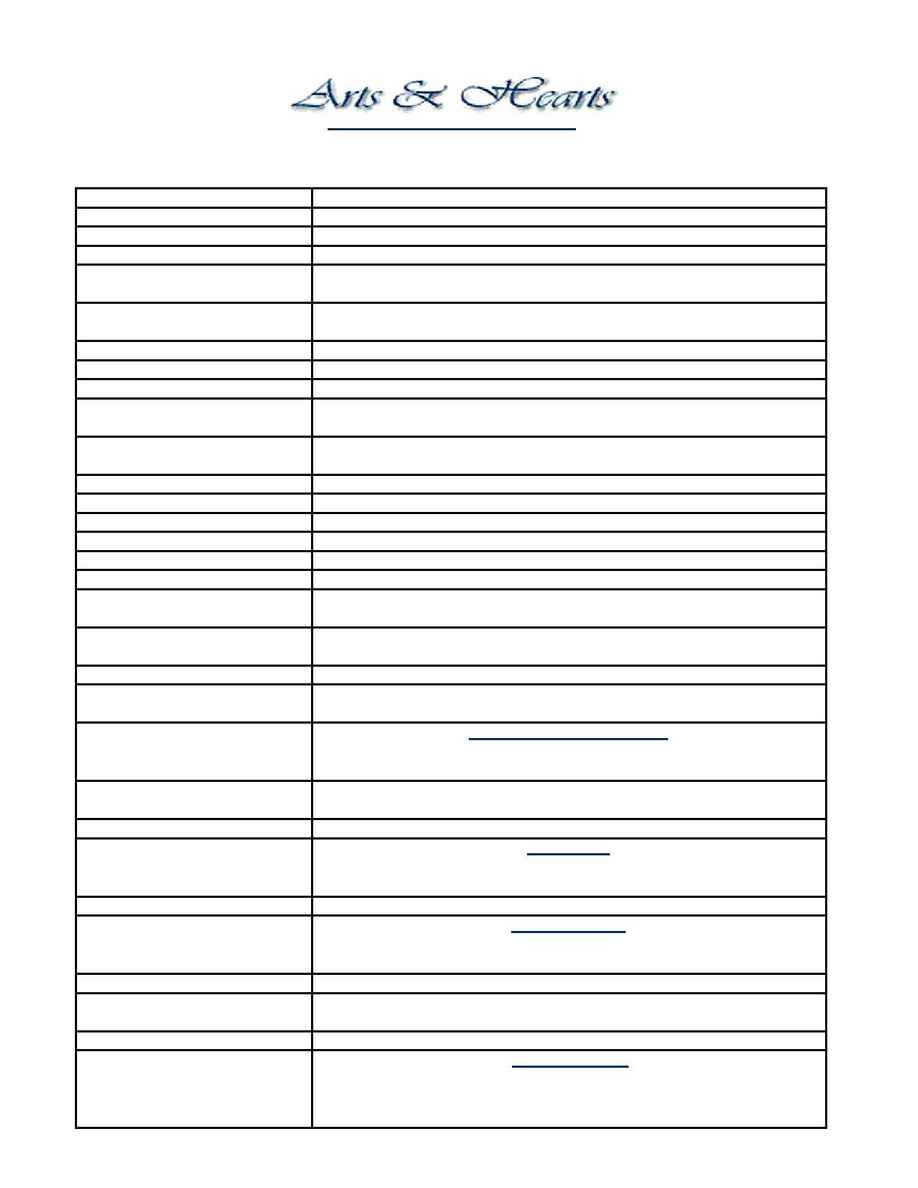 Juicy citrus top notes of mandarin, lemon & lime, with a full body base note of exotic
Vanilla creme with coconut & butter. A fresh baked scent.
Yankee« Type
Delightful aroma of creamy vanilla custard pudding drenched with creamy buttery caramel
Yum! Cucumbers & Honeydew Melon
Bath & Body« Type
Chanel No.5« type by Coco Chanel
Freshly ground cinnamon sticks!
Romantic aroma of amber, musk & vanilla, with base tones of fresh cut violets and lily of the
Top notes of fresh floral ylang ylang, rose petals, and French jasmine. Base notes of vetiver.
Sandalwood provides a woodsy bottom note
A tropical paradise blend of coconut, fresh sliced pineapple, with a scoop of vanilla ice cream
The warm earthy scent of cedar, with base notes of vanilla and musk
Warm aroma of sweet butter cream and raw cane sugar
Refreshing aroma of fresh ripened cantaloupe slices
BLUEBERRY COBBLER
BROWN SUGAR
BUBBLEGUM
Top notes of butter and blueberry with cinnamon and a sweet background
A wonderfully fresh blueberry fragrance. Single note of blueberries for those that like a true
APPLE
APPLE CINNAMON
APPLE CIDER
BANANERRY
BANANA-RAMA
True to its name.. smells just like our favorite baby powder.. a personal favorite!
Fun fruity mix of berries & banana
Liz Claiborne« type
This black cherry could probably burn your nose hairs out. it's so strong! A delightful cherry
aroma that's not too sickeningly sweet.
Fresh blend of apple blossom, lily of the valley and rose petals
A crisp, clean peppermint scent with a hint of vanilla beans
A citrus bouquet of lime, kumquat, grapefruit & lemon, with a soft floral undertone of
jasmine, on a background of musk and sandalwood
Sweet single-note brown sugar scent
Aroma of that sweet, juicy childhood pink bubblegum!
Aroma of fresh-brewed cappuccino, filled with heavy cream, and sweetened with sugary
Wonderful aroma of freshly picked chamomile flowers with hints of fresh green herbs
Equal parts Macintosh Apple & Cinnamon sticks!
Red delicious apples & a touch of cinnamon sticks & cloves.
A refreshing, spicy, lavender, amber fragrance. This masculine scent possesses a blend of
fresh greens, warm wind, pepper, and finishes with mahogany and water
A very soft violet powder scent with light floral bottom notes. Smells like the "Loves Baby
Soft" perfume we remember.
Aromatic mix of cinnamon, ginger, nutmeg & cloves
Pure single note banana scent for all of you banana-holics!
A sharp earthy scent. Very masculine and reminiscent of Grandpa's cologne
A juicy sweet, red ripe Macintosh apple!
SCENT LISTING & DESCRIPTIONS
PRICES SUBJECT TO CHANGE WITHOUT NOTICE. AVAILABILITY ON SOME ITEMS (SUCH AS SOAPS) CHANGE FREQUENTLY. CHECK
WEBSITE FOR CURRENT AVAILABILITY. NOT ALL ITEMS LISTED.