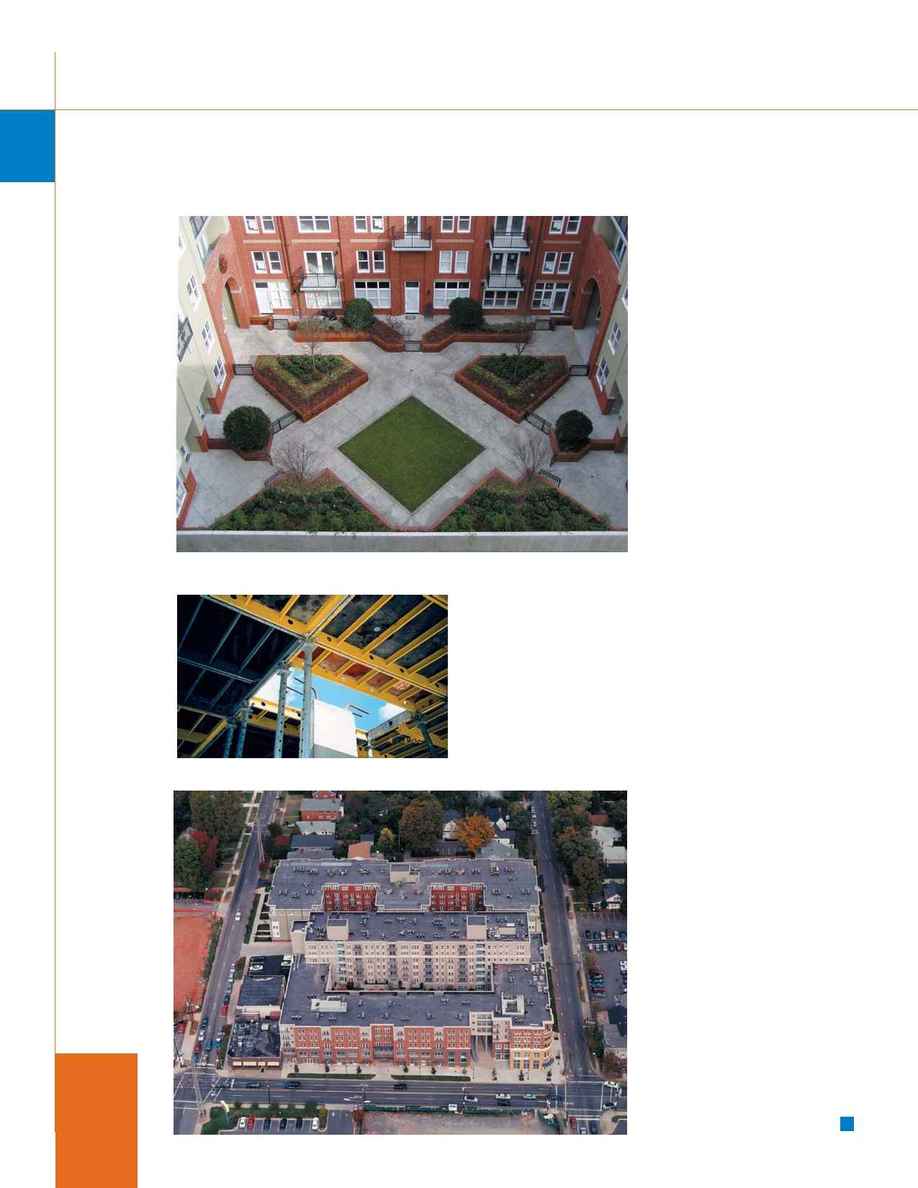 a
ssi
Latta Pavilion: A True Company Effort
The Mid-Atlantic
Latta Team:
Donald Avery
Rodney Brevard
Darrel Cales
Benny Chambers
James Craver
Segundo Diaz
Terry Edwards
Jose English
Alberto Fernandez
Tim Ford
Arturo Garcia
Pedro Gonzoles
Brian Heavner
Danny Heavner
Jeff Heavner
Jerry Heavner
Larry Horne
Terry Huss
Nazario Martinez
Jeff Moore
Shannon Mull
Loyde Neal
Charles Norman
Lorenzo Ocampo
Roy Page
Maximo Pantin
Apolinar Rodriguez
Dick Thompson
Alfredo Torres
Baldemar Villareal
Tim Willis
Tony Willis
Charles Woody
id-Atlantic Construction has
completed their portion of Latta
Pavilion, a major mixed-use project
on Charlotte's East Boulevard, with
over one-half million square feet of
elevated concrete slab formwork.
The extensive project in the
Dilworth neighborhood involved
the efforts of virtually the entire
Mid-Atlantic team.
Rodgers Builders is general
contractor for the development,
which will include one hundred
condominiums and town homes,
162 apartment units, 25,000 square
feet of retail space, 25,000 square feet
of office space, and below-ground
parking for 500 cars.
40,000 Square Feet
Per Week
Mid-Atlantic used the Topec
shoring system, a revolutionary
system that is faster, has fewer
pieces, is lighter and produces a
better concrete finish. Topec is a
six-foot by six-foot panel system
supported by post shores, with
easy-to-handle interlocking pieces
that allow a five or six man crew to
shore up to 10,000 square feet of
flat slab formwork each day.
During peak production Mid-
Atlantic was cycling formwork for
slab placements totaling 40,000
square feet a week.
Information provided by Cris Piephoff,
Vice President, Mid-Atlantic
Construction.
Above: Decorative
concrete at Latta Pavilion
featuring stamped and
stained concrete.
Left: The Topec shoring
system. Below: Aerial view
of Latta Pavilion.
The Latta Pavilion project was
developed by Grubb Properties and
Richter & Associates, Inc.; and
designed by FMK Architects.