Rodgers Builders Rodgers Report Spring 06 Page 12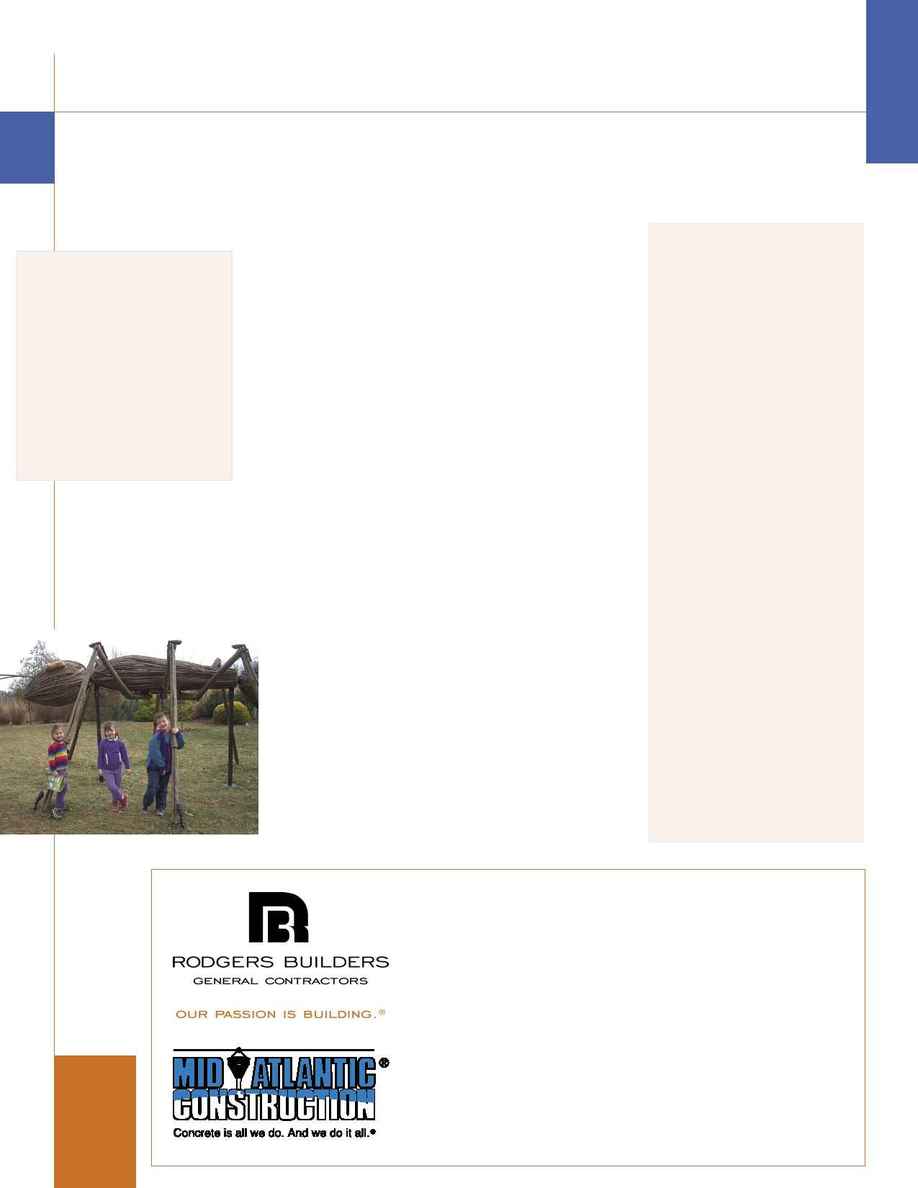 philanthropic support is very
much appreciated and will play
an important role in helping
us continue to provide quality
health care while reducing its
New Hanover Health Network
donation. Catherine's House
is a transitional home for
women and children who are
homeless. They join me today
Sister Bernadette McNamara, RSM
Through your generosity, we
were able to make a significant
contribution to the United
Way. I appreciate your support
in helping Forsyth Medical
Center honor our mission of
taking care of our community
Contributors to this issue:
for friends and employees of
Rodgers Builders and Mid-Atlantic
Construction.
If you have comments or story ideas,
please contact any member of the
Editorial Staff at:
5701 N. Sharon Amity Road
Charlotte, NC 28215
(704) 537-6044 phone
(704) 535-0055 fax
or email us at:
RodgersReport@rodgersbuilders.com
S
pr
ing
2006
Design & Editorial Staff:
Thank you for Rodgers Builders' generous
gift as a corporate sponsor of our 2005
World AIDS Day Starfish Reception. We
have raised over $13,000 from this benefit."
With support from partners like Rodgers
Builders, people throughout the Piedmont
area were able to enjoy the Big Bugs
Building Community With Care
Forsyth Medical Center Support
Services, Winston-Salem, NC
House of Mercy World AIDS Day
Starfish Reception, Belmont, NC
Crescent House, Macon, GA
NorthEast Medical Prep Classic,
Palmetto Health Heart Hospital,
Johnston YMCA, Charlotte, NC
Catherine's House, Belmont, NC
Daniel Stowe Botanical Garden,
Big Bugs Exhibit, Belmont, NC
A Child's Place, Charlotte, NC
Loaves & Fishes, Greenville, SC
WellStar Foundation, Marietta, GA
The Urban League, Charlotte, NC
Project Joy, Charlotte, NC
New Hanover Regional Medical
Foundation, Wilmington, NC
Sara Lee Center for Women's
Health, Winston-Salem, NC
NorthEast Medical Foundation,
Ronald McDonald House McGala,
Mecklenburg Optimist Club Youth
Mid-Atlantic Construction and
Rodgers Builders have recently
supported these organizations and
Our clients and community organizations say "thanks"
"We don't accomplish anything
in this world alone....Whatever
happens is the result of the
whole tapestry of one's life and
all of the weavings of individual
threads from one to another
that creates something."
Sophia, Julia
and Tyler,
children of
Scott Carr,
visited the Big
Bugs exhibit
at DSBG.